Kylie Minogue cosies up to Stenmark twins in steamy GQ Australia shoot


But it wasn't just the pictures that were enlightening, with the pop star opening up about her relationship with Michael Hutchence in the magazine interview. Their two year romance was recently thrust back into the spotlight after the hit Channel Seven mini-series INXS: Never Tear Us Apart and she revealed that the INXS frontman exposed her to a whole new lifestyle.



'Let's just say I was 21 and my eyes were open to the world, you want to experience everything and I couldn't think of a better person to, you know, take those first steps into the big wide world with...'

Kylie was among the many mourners who said goodbye to Michael at St. Andrew's Cathedral in Sydney after the star was found dead in his hotel room at the Ritz Carlton Double Bay in 1997.

'I remember thinking that at the time, that of course his was the first funeral and the first kind of thing like that because Michael was just so many firsts in my life … He was. Yes, he was...' she explained to the magazine.

Kylie performs in Sydney
Goddess of Pop surprised her fans with a secret gig at The Beresford on Wednesday.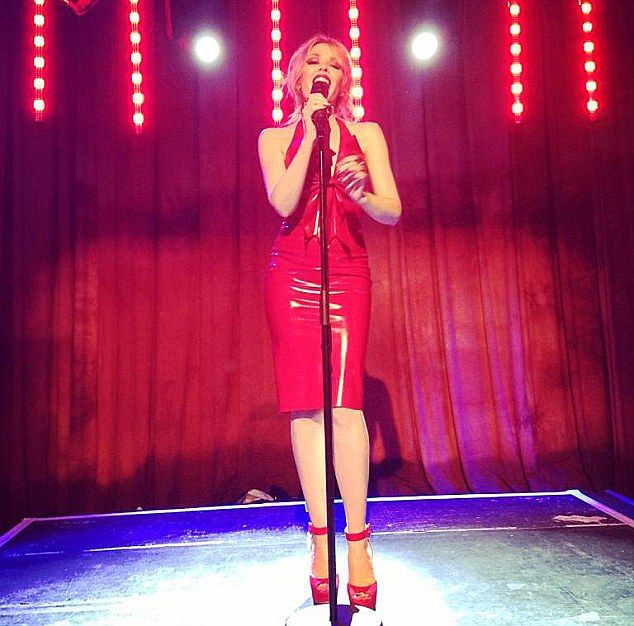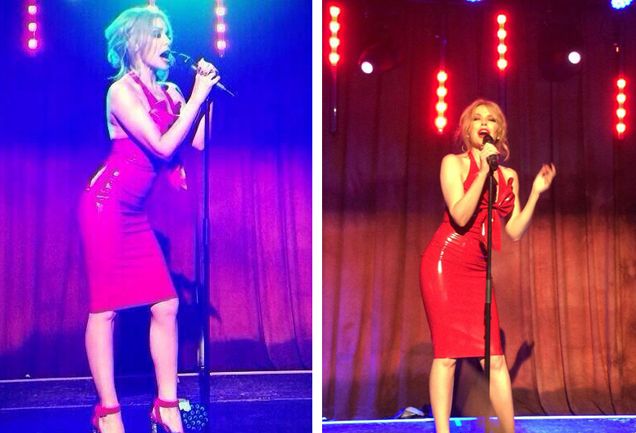 Here is a video from the performance:


After the gig a crowd gathered outside, fans braving the stormy weather to catch a glimpse of their pop idol as she left the building. Kylie waved at fans and spoke briefly to reporters before being ushered into a waiting car.



The actor/comedian Charlie Hides was also in attendance and they took a few snapshots backstage

Kylie talks Miley, The Voice and her sister Dannii



We're here because today Kylie is an Artist in Residence at Google, collaborating with YouTube's rising stars [creators who have in excess of 5000 subscribers] and generating video content with them, as well as giving a talk on how to build a lasting brand. Which after 70 million record sales, countless reinventions (and her tongue firmly in cheek about the fact that her name will be forever synonymous with gold hotpants), is something Kylie, 45, knows a thing or two about.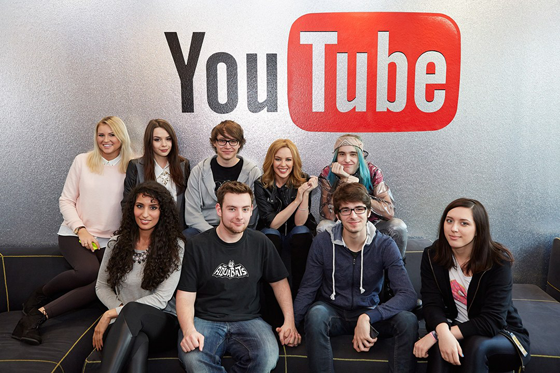 Q: Your career has so far spanned 25 years. What has changed about the pop landscape?
A: "I think everything has changed except the guts of it, which is the most basic thing that you need to connect to music, make a good record and get played on radio. Now radio is not the [analogue] dial you used to have in your kitchen, but it's still radio just in other forms."

Q: We've had Indie Kylie, Sex Kylie, Dance Kylie… You've now signed with [Jay Z's record label] Roc Nation. What Kylie can we expect from your new album?
A: [Looks genuinely stricken] "I don't know what the 'Kylie' is yet! Some people might say it's Sex Kylie again but I don't know if you can have two. So it might have to be something else. I don't know, Hot Kylie? There's quite a lot of hotness around!"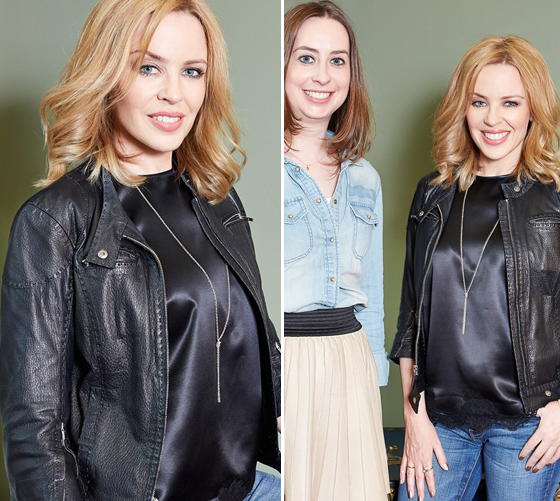 Q: You're also Mentor Kylie on The Voice. Is your coaching style as you thought it would be before the show began?
A: "I'm pretty much how I thought I would be. I'm not naturally very bossy, I'm kind of grounded, and I'll get my point across but I can only do it in my way, and hopefully the acts will understand. Mostly, I try to be supportive and understanding because I know what it is to be an artist - there's a lot of insecurity with being an artist."



Q: Do you think it's harder for women in music today or do you think pressures are similar to when you started? I'm thinking of someone like Miley Cyrus who is getting a lot of stick for transitioning from child star to grown woman.
A: "Miley is, what, 21? I was going my own kind of crazy at that point in time as well, but maybe it wasn't as big, or maybe there wasn't as much scrutiny then. You could go down to the club and do what you wanted. There weren't so many people with mobile phones following you."

Q: Does it make you cross that guys can be as rock and roll as they like, whereas women in music have to be role models?
A: "This is true, yeah it's a little unfair. I'm trying to think how different it is now to a long time ago. Maybe the gap's getting a little smaller, but we still have a different perception, men and women in this industry. But look at Beyonce, I love what she did [in releasing her album]. 'Here's my album I'm doing it my own way.' [Adopts lofty tone] And if you look at the charts it's the girls who are doing really well so…"

**Rest of the interview at source 2

Jake Shears reveals that he has recorded several songs with Kylie!



The Scissor Sisters band member and close friend of Kylie, Jake Shears, revealed to Attitude magazine that songs recorded by him with Australian are sufficient to release an album!
"I love writing with her. I'm really proud of all the songs I wrote with her and I think one day I will release a Scissors-Kylie album. There are enough songs to release an album, we have cool stuff that nobody has ever heard. We could actually release something fun. One day I'll gather the courage and leak everything. "

On working with her, Shears added: "It is very entertaining. Kylie consider me a great songwriter, but it seems we're playing, you know? Looks like fun, more than work. It's great when we come together to talk and be creative. "

Kylie and Jake worked together for the first time in 2005, to record the hit "I Believe in You", included on the compilation Ultimate Kylie , and repeated the dose with the song "White Diamond" , presented on tour Showgirl Homecoming . In 2012 the duo said to be recording new material, which was never released.

New clip will be recorded soon
The second single for the album "Kiss Me Once" has already been chosen! It is still unknown which track it will be, but the video for the song is already in production! Casting Frontier is calling for extras for it -only women aged between 19 and 33 years are being selected for the recordings that are happening ​in Los Angeles-.



Casting Female 19-33 for "KYLIE MINOGUE VIDEO" in Los Angeles http://t.co/CjRU55yTl5

— Casting Frontier (@castingfrontier) March 2, 2014