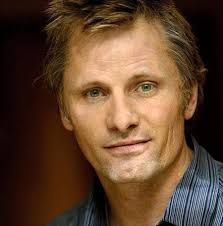 Though it appears the long string of casting rumours for Fantastic Four may finally be behind us, Viggo Mortensen will not be popping up in that film (we reserve the right to alter this line if he does, for some reason show). Instead, he's signed on to an altogether different sort of story in Captain Fantastic.
Actor-turned-writer/director Matt Ross is behind the indie film, which boasts a leading role that would appear well suited to Mortensen's ease in the wilderness. Captain Fantastic follows what happens when an idealistic father has to end a decade of living off the grid with his six kids in the forests of America's Pacific Northwest and assimilate the family back into society. It sounds a little like an updated version of 1986 Harrison Ford drama The Mosquito Coast, though with fewer actual mosquitos.
Ross appears delighted with his leading man score: "Viggo Mortensen's dedication to his craft and to the world of the story he's telling have been an inspiration to me for years," he tells Deadline. "There is a depth to his art that I greatly admire. Any film he's in is a film I want to see. He's one of the greats. Getting to collaborate with him on Captain Fantastic is quite literally the best thing that's happened to me since my wife asked me to marry her." He's off into the woods to start shooting this summer. We're keeping our fingers crossed that Mortensen becomes the living embodiment of the paraphrased maxim, "give a cast a fish, and they eat for a day. Have Viggo Mortensen teach them to fish, and you really save on craft services."
Source:
http://www.empireonline.com/news/story.asp?NID=40228
Cause we need more Viggo posts here. And he is only in talks, not been confirmed.