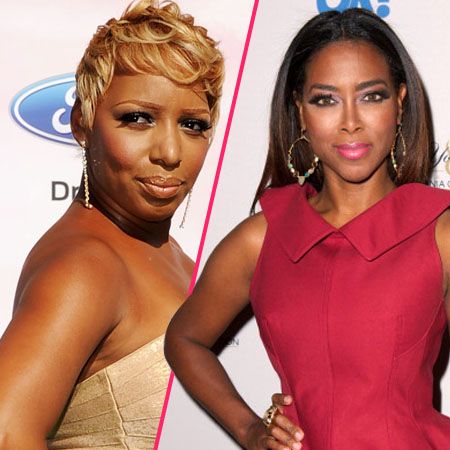 A person claiming to be a member of the production team responsible for filming "The Real Housewives of Atlanta", sent an anonymous email to The Fame Driven blog claiming that many juicy bits that showed Nene in an extremely negative light were edited out of the infamous "Pillow Talk" episode.
The tipster claimed the s/he is leaking the info because Ms. Leakes has publicly "slandered" the production team and editors. S/he goes on to say that Nene cussed out and threatened members of the production team because they told her "the scene could not wrap until all housewives (Kenya included) were present."
Highlights from the email:
"Nene was ranting, pacing, and cursing us out about how she is the star of the show, she is the relevant actress, she made "The Real Housewives of Atlanta" the success it is today."
Nene and Kenya had no issues before the party but Nene blew a fuse when one attendee remarked
"we have to wait for the new star of the show to arrive."BRAVO would not allow Nene to post her blog that week
because they knew that it would be full of lies.
Read the full email here
Photo Source