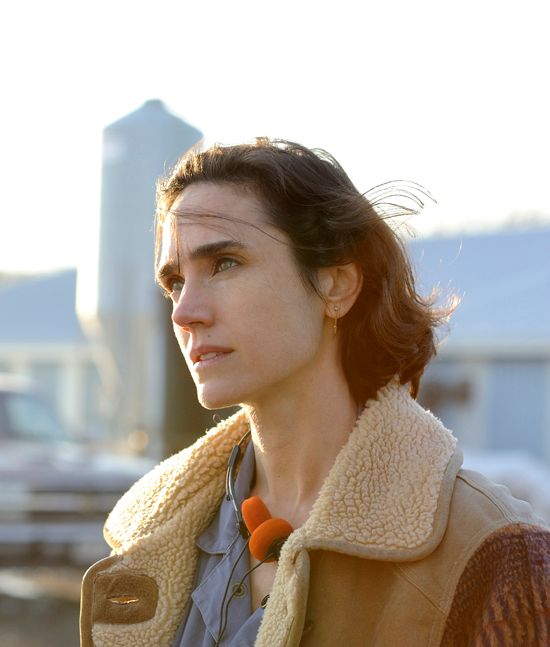 A batch of new pics have been released for Claudia Llosa's
Aloft
, which will have its world premiere at the Berlin Film Festival on Wednesday 12th February. It has just been announced that Sony Classics will be distributing the film in the US and Latin America.
Berlin/New York (February 6, 2014) – Dreamcatchers announced today that Sony Pictures Classics have acquired all US and Latin American rights to Berlin competition title, ALOFT, written and directed by Claudia Llosa. Producers on the film include Jose María Morales on behalf of WANDA, Ibon Cormenzana on behalf of ARCADIA, Phyllis Laing on behalf of BUFFALO GAL and Jerome Vidal on behalf of NOODLES. This is Llosa's first English Language film. Her last film, MILK OF SORROW won the Golden Bear at the 2009 Berlin International Film Festival and was nominated for Best Foreign Language Film at the 82nd Academy Awards.

Starring Jennifer Connelly, Cillian Murphy, Mélanie Laurent and William Shimell, ALOFT tells the story of a struggling mother, Nana Kunning (Connelly) and her evolution to becoming a renowned artist and healer. When a young journalist, Jannia (Laurent) tracks down Nana's son Ivan (Murphy) 20 years after she abandoned him, Jannia sets in motion an encounter between the two that will bring the very meaning of their lives into question.
The premise of this film and the clips that have come out so far are extremely strange and out-there, but I'm curious to see it. I imagine it will be polarising when it comes to the critics.