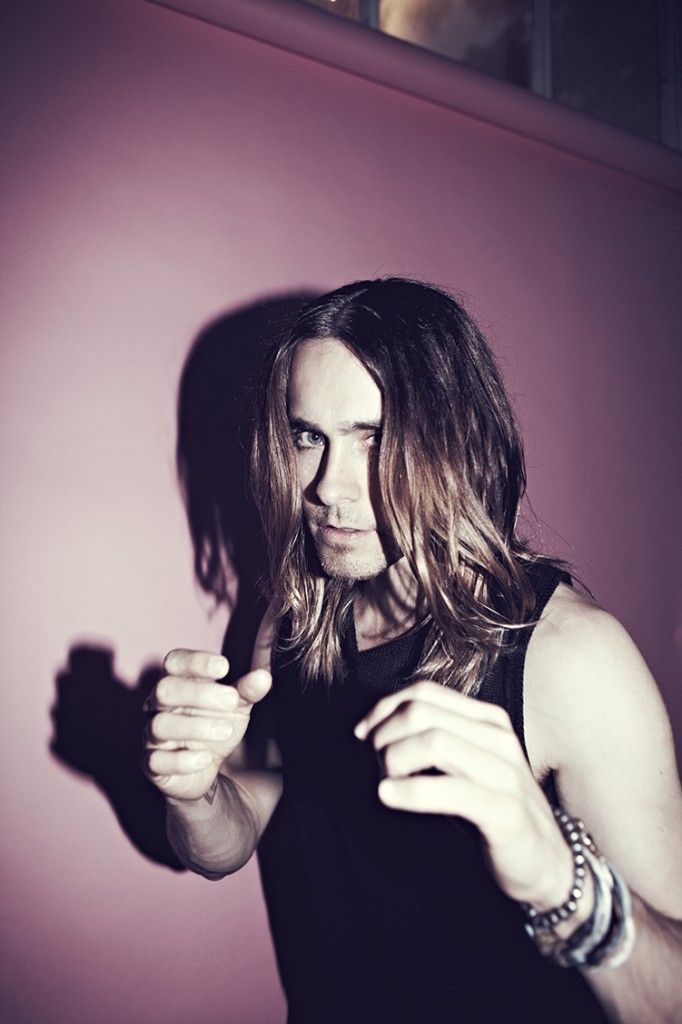 Interview with Ladygunn
Jared Leto
is engaging yet abstract, seductive in the manner of a mysterious boy glimpsed in the hallway at school. His face is unmistakably handsome, slightly at odds with its descriptions. The piercing gaze of technicolor blue eyes is the first thing to stand out. His shoulder length, dye-faded brown hair sits parted down the middle, framing his porcelin skin that still, after 41 years, shows the benchmarks of youth. He dresses and moves like a rock star—things that signal his impertinance for fashion. Somehow, you're aware from the very beginning that no matter how you try, Leto's probably going to know more about you than you do about him. Not meant to imply he uses this as a tactic to veil his nature, more just a comment on his cryptic charm and enigmatic ability to be interested while being even more interesting.
Leto first became known in 1994 for his portrayal of distant hearthrob Jordan Catalano in the cult-loved teen TV show, My So-Called Life. The same show that launched Claire Danes into the world. A short time after he became ordained into the scrutinzed line of actors-turned-musicians, applying his talents to form Thirty Seconds to Mars with his older brother Shannon and later joined by Tomo Miličević. Leto moved to Los Angeles in 1992 to pursue acting and has lived there ever since. "I had a couple hundred bucks, a backpack…and nothing much else than a shit ton of will. It was the decision of a lifetime. Very glad I made that choice," Leto admits. "I certainly wouldn't be here today if I didn't make the decision to grab that backpack and work my way to California."

More here @ Ladygunn
Jared on The View
Jared on Jimmy Stewart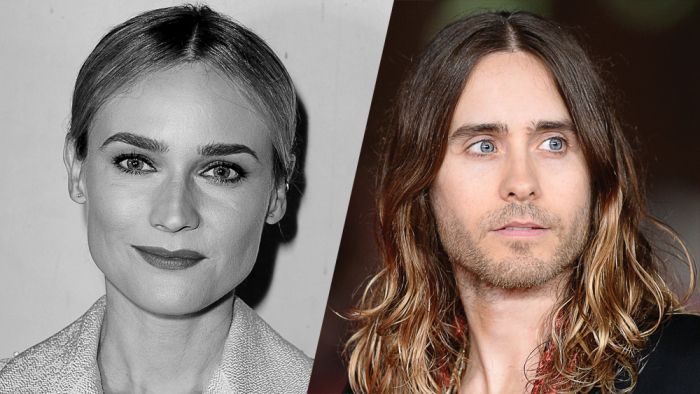 Diane Kruger on Jared Leto as Rayon in "Dallas Buyers Club"
If you're very lucky as an actor, one day, a director hands you a script with a part so perfect, so right for you, that your hands are trembling when you finished reading. And if you're even luckier, it comes at a time in your career when you're ready. Scared to death … but ready to rise to the task of the demands and commitment the character needs.
Well, to say the least, Jared Leto was just that when he was offered to play Rayon opposite Matthew McConaughey in the intense and unflinching "Dallas Buyers Club," directed by Jean-Marc Vallee. In lesser hands, the transsexual Rayon could have been an offensive caricature.
Instead, Jared literally "became" Rayon. His performance is heartbreaking … sincere and deep. I was mesmerized by this gentle, lost soul … Jared completely disappears behind Rayon. His physical transformation is nothing less than astonishing and complete. I found myself haunted by the movie, haunted by Rayon's/Jared's eyes that burnt up the screen. It is without a doubt one of the best performances I have seen this year.

Source @ Variety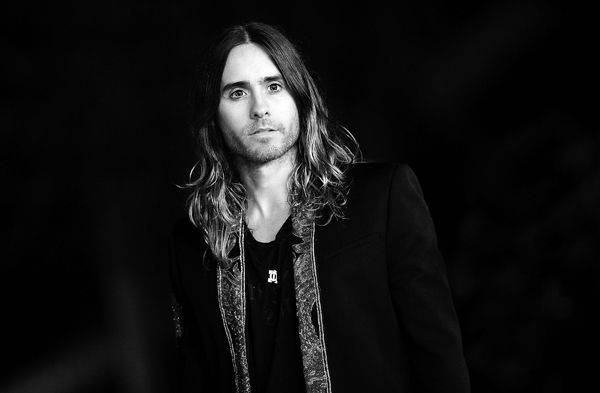 Why Jared Leto Made a Music Industry Documentary @ Rolling Stone
Jared Leto's new music-industry documentary Artifact (out this week on multiple on-demand platforms) follows 30 Seconds to Mars through their legal struggle with their label EMI. Despite selling 3 million copies of their second album, A Beautiful Lie, the band found themselves more than 2.7 million dollars in debt to the label, claiming they never saw any money off the album, and wanted out of their contract.
"This was a very real lawsuit. It wasn't just a headline," Leto tells Rolling Stone. "We had a very real possibility of owing a corporation 30 million dollars, of having our music and our album tied up in the courts and never seeing the light of day and our careers an our dreams shattered."
As the band begins to shoot a documentary on the making of their third album, they discover they are being sued by their label for $30 million dollars for breach of contract, and turned the cameras on that battle instead, eventually naming the album This Is War. Artifact premiered in 2012 at the Toronto Film Festival, where it won the People's Choice Award for Documentary.
"I didn't really want to make a film, and share it with the world and I didn't really want to turn the camera on ourselves, on our lives, in this really personal and revealing way — but we had a story to tell, and it was an important story for us to share that story with the world," Leto says.
More here @ Rolling Stone