9:36 pm - 09/12/2013
Obsessed Ashley Tisdale fan who 'threatened to shoot her' pleads no contest to felony stalking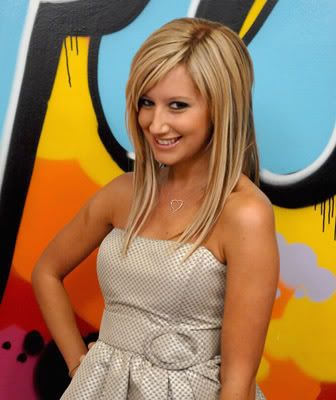 An obsessed stalker of Ashley Tisdale has pled no contest to felony stalking after being arrested in June for violating the star's restraining order.
Nicholas Fiore broke the protective order in post-modern fashion: He allegedly sent the 28-year-old star more than 18,000 tweets.
It's been a terrible ordeal for the engaged 28-year-old, but it's now over according to TMZ.
His Twitter account, which is still up, features messages such as 'even in 20 years til infinity you'll always b my best friend @ashleytisdale ;)'.
Tisdale also claimed Fiore threatened to shoot her, TMZ reports.
In the past, Fiore allegedly attempted to gain access to Tisdale's home on two different occasions, once even pretending to be a delivery man.
A criminal protective order requiring Fiore to keep 100 yards away from Tisdale at all times will be in effect for the next five years.
source