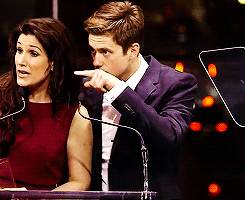 For 'Graceland' dwellers, life is hardly a beach
The USA Network offers a gritty drama about undercover federal agents working out of a South Bay mansion.
By Alan Eyerly
May 24, 2013, 8:30 a.m.
"Graceland," an original crime drama premiering June 6 on USA Network, isn't set in Memphis.
Instead, the location is sunny and sexy Manhattan Beach, where agents with the FBI, Drug Enforcement Administration and Immigration and Customs Enforcement mastermind dangerous sting operations. When they're not surfing or partying, that is.
Sound farfetched? Maybe, but "Graceland" is inspired by the true story of a beachfront mansion once owned by a drug kingpin — and huge Elvis Presley fan. Seized by the U.S. government in 1992, the mansion was used until 2001 as a secret operations base.
Jeff Eastin, the show's creator and executive producer, recalls that he was impressed "right off the bat" when former inhabitants told him about the intense goings-on at Graceland. Despite their proximity to surf and sand, these undercover feds led extremely stressful lives.
"There was a burnout rate of about two years," Eastin explains. "Dating was impossible. You never told anybody what you really did for a living. Your life was on the line all the time dealing with drug dealers and cartels. Then when you came home you had all the usual issues, such as cleaning the bathroom."
Eastin, who also created and serves as executive producer of the "White Collar" crime series on USA, points out that "Graceland" marks a "big-time departure" for the basic cable network, which has built a successful brand with so-called blue-sky programming.
"We want to push the limit a little bit more," he says of his gritty drama. "We try to keep it fairly light on 'White Collar.' We want it to be open to anyone without previous knowledge of the show. 'Graceland' is different."
Eastin says he hopes "people will look to USA for this new direction and get on board with it right out of the blocks," noting that each one-hour episode of "Graceland" builds on the previous installment — growing darker and darker as the season progresses.
The fictional roommates of "Graceland" have it rough — even though they're young, attractive and living rent-free on prime beachfront property.
Paul Briggs (Daniel Sunjata, "Rescue Me"), the alpha male on this "island of misfit toys," is an FBI legend under increased scrutiny because of his troubled past and unorthodox law enforcement methods.
Briggs reluctantly takes on the assignment of training newcomer Mike Warren (Aaron Tveit, "Les Misérables"), an ambitious, quick-study FBI rookie. Being sent on a secret mission to Graceland is initially a disappointment for Warren, who anticipated a fast-track assignment in Washington, D.C.
Another housemate is Joe "Johnny" Tuturro (Manny Montana, "Chicago Code"), a prankster who nearly became a gangbanger like his brother before training as a Navy SEAL and later joining the FBI.
Dale "DJ" Jakes (Brandon Jay McLaren, "Falling Skies") is the lone wolf of this odd bunch. A short-tempered and highly territorial ICE agent, he nevertheless becomes a team player in the clutch.
The women of the house are Catherine "Charlie" DeMarco (Vanessa Ferlito, "Stand Up Guys") and Paige Arkin (Serinda Swan, "Breakout Kings").
Charlie is a versatile FBI agent who can pose as anyone from a strung-out druggie to a polished businesswoman. And Paige is a hard-charging DEA agent who looks the part of a Manhattan Beach surfer girl.
Although the subject matter is heavy — narcotics trafficking and other major crimes — "Graceland" has an undercurrent of humor mixed with bikinis, surfboards and beach counterculture.
People often wonder how a show set in one of the most scenic places on Earth can credibly delve into ruthless underworld violence, according to Eastin. Though there is a certain amount of irony, he says, "We definitely get there."
FEMME ON FIRE: VANESSA FERLITO
by Vanessa Butler
It's no lie when we say we've never spoken with anyone as dedicated to a role as the gorgeous Vanessa Ferlito. This beautiful Italian, whom you may remember from a rather iconic lap dance in Tarantino's Death Proof, is back on television starring in USA's new original series Graceland as Charlie DeMarco, an undercover FBI agent. Ferlito has always been drawn to roles of strong heroines, and this one is just that. "Charlie is very strong, but, my god, she breaks down," Ferlito explained during her interview. "She's very vulnerable. She's on the brink, she's about to lose her mind." Read on to hear about her role, her job as a single mother and what she thinks of the insane world of undercover agents.
Playboy.com:
Graceland is based on a true story; what exactly is true about it?
Ferlito:
The house was confiscated from a huge drug lord who was obsessed with Elvis paraphernalia, and when they confiscated the house, the name just stuck, so they kept it as Graceland. It's about three agencies, six different agents in one house living together. That never happens…it just doesn't happen anymore. It was sort of an experiment, I think, and that experiment will drive you mad. Even though you're a family, there's no escaping it. Living through it would be like living in a house of actors, six of them. You'd lose your mind! And that's not even a good example because what these undercover agents do is so dark.
If somebody is on your trail and they happen to find and follow you to your house, everybody there is going down. It's like a fish living in a fishbowl, really. It's your sanctuary, but you never know if somebody is going to show up and kill all of you. I can't even believe people do this stuff, let alone live together! And the really sick part is that not only are they always undercover, risking their lives—we're not talking undercover trying to take down an insurance salesman; they're trying to take down the biggest heroin dealers in all of California! Serious killers! Coming face to face with them, becoming one of their own, doing whatever they have to do to portray that person and really become that person so that they don't lose their life. And with that they might pick up an addiction. It's sad; people are intrigued by it, but it's really sad.
With a person like Charlie, my character, she's young! She's a young, beautiful girl who can't fall in love with anybody because she's not allowed to bring them back to her house. She can't tell him what she does for a living so she's constantly lying. It's just really crazy. I read the script and I knew that I had to do it. I still can't believe what we shot this season; I had no idea that it was going to be this intense. The pilot was weak in comparison to what I'm doing in episode four and five.
Playboy.com:
It's all about keeping secrets in this show. Are you good at keeping secrets?
Ferlito:
I'm the worst. I can't lie for shit. I start stuttering, I sweat and then I just want to tell them. I'm a horrible liar.
Playboy.com:
You guys unveiled at SXSW this year. How was it seeing an immediate reaction from these people who have just watched the episode?
Ferlito:
Incredible, people love it! I just keep saying to them, "Okay, you loved the pilot? Wait until you see the show. You're not going to believe it." We're getting so much love and it's really a great feeling because it's a really good show. It's a great feeling!
Playboy.com:
This is the first show you've done since CSI: NY. Have you missed working in television?
Ferlito:
I guess you grow up. I was on that TV show years ago and then I left. I went out there and I did movies and I did exactly what I wanted. I worked with Quentin Tarantino, Oliver Stone! I live a very blessed life. But there comes a time when you're a mother, a single mother, that you can't always do the cool films, you can't live off that. So I looked for something that I would be able to have enough time with my son and still work good work, meaning I'd be able to push the limit, not have too many boundaries and be able to be creative. I found that with Graceland. I am telling you, I couldn't have asked for a better role—can't wait to get back to it! Everybody's like, "Can you please take a movie?" [laughs] But I took some time off after the show to stay in Florida with my son; he's five so there was no action. I just can't wait to get back to Graceland, I'm so obsessed with Charlie and playing her.
Playboy.com:
What's your favorite quality about Charlie?
Ferlito:
Her loyalty, she's so ambitious. She is relentless! She doesn't let anything go—she's on a mission and she's going to get it all under control. She's not going to let her house fall apart. But when she does start to fall apart, she does handle it gracefully. I don't know if I would handle it as well. But no matter what happens, she's still hanging on by a thread and going hard. She loves what she does, and I guess that's why she and I are very similar. She's why I just gave it my all. Even the darkest moments, I went there, I really went there.
Playboy.com:
Did you get to do any cool training?
Ferlito:
We were sent a bunch of books on the subject, and then we went to gun training. We trained with SWAT guys who taught us how to clear houses and stuff. Then we had the chance to sit down with real undercover federal agents. It was real thorough. It was incredible to hear the stories these people had; some of them are just unbelievable. It's unbelievable what these people have endured, seen and have chosen to sacrifice so that they can do what they do. They're not getting married, not having children…It's really intense.
Playboy.com:
What's been your favorite moment on set so far?
Ferlito:
Harassing the boys! Harassing them! I'm going to get charged because they're all so beautiful!
Playboy.com:
What else are you working on this summer?
Ferlito:
We just wrapped in March and I've been in Florida since then. I just got back to New York this past Sunday. I had my first meeting, but I'm very picky with the stuff that I do; if you know any of the other things that I've done, you know I'm picky and choosy. So I'm just waiting to find that great script or role that they want me to do, but if it doesn't happen, then that's fine too. I mean, whatever happens, happens. I always have a job: I'm a mother, I'm a single mother, so I'm okay! [laughs]
Playboy.com:
What's your…
Favorite drink:
Water. Dead serious.
Favorite food:
Oh god, that's a hard one. I'm a gavone. Do you know what a gavone is? It's Italian; it's a person who can't stop eating. I'd have to say Italian food since I'm Italian, but I love food, period; I don't stop.
Most embarrassing moment:
I feel like I embarrass myself every day because I have no filter. So I just talk and talk and then it's like, "Oh my god, what am I saying?" But working with Aaron Tveit, who I'm obsessed with, all year I was like, "I wanna make out with Aaron, I love Aaron," as a joke. He's really like a brother, but I love him. So finally the last scene of the whole season, really intense, I'm being tortured, they call action and Aaron comes up and starts making out with me. I have blood all over me. I died. I started screaming, "AARON! I WASN'T READY!" He was on the floor. Everyone was dying; everyone was there, even Jeff Eastin, the creator. And I was so mad. I had blood all over my mouth, I didn't know if I had flossed. Man. So upset.
Worst pickup line:
Oh god, I don't know, nobody picks me up! They're scared; they don't even come near me! I've been single for so long. They don't pick me up. [laughs]
Graceland premieres on the USA network June 6th at 10/9c,
TOP FIVE
5. Christopher Gorham, Covert Affairs (As Auggie Anderson)
4. Tyler Hoechlin, Teen Wolf (As Derek Hale)
3. Mike Vogel, Under the Dome (As Dale "Barbie" Barbara)
2. Alexander Skarsgard, True Blood (As Eric Northman)
1. Aaron Tveit, Graceland (As Mike Warren)
(OP Note: Used a different picture from the source because nhf for photoshop)
View 25-6 at Source #3 (Note: Graceland Co-star Daniel Sunjata is also on the list at #14)
5/29: Watch What Happens: LIVE - Bravo (11 PM ET/10 PM ET)

6/5: The Today Show (with Daniel Sunjata) - NBC (7 AM ET - Scheduled to be on between 9-10 AM)
Source 1
2
3
4
5