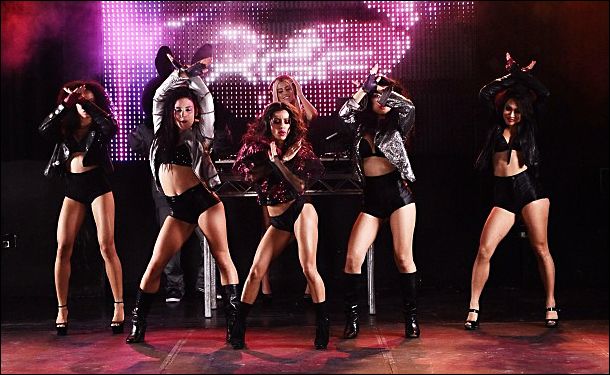 Meet
The Ex-Girlfriends
The name might not sound very familiar to you, but
The Ex-Girlfriends
have probably worked their way into your subconscious already. Known to many as the song you hear in unexpected pop-up ads while illegally streaming TV shows or looking at porn sites, "We Are The Party" is a bonafide club jam that's bound to be a worldwide #1 hit. The Ex-Girlfriends (who have gone and created their own genre of music, "A-Pop", in the style of K-Pop in Korea and J-Pop in Japan) are quickly emerging as one of pop's best new acts, and it's time you took notice.
Their debut album - fittingly titled
A-Pop
, is due for release later this year. Next Spice Girls, maybe?
1
&
2
I think these girls are real winners, imo