'They were friends, but absolutely nothing more'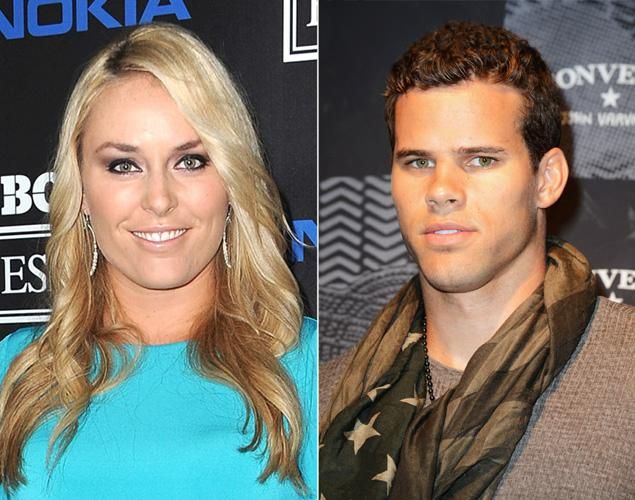 Has Tiger met his love match? The still-legal husband of Kim Karashian was in communication with the skiing star, but word is there was nothing physical.
By Rachel Maresca / NEW YORK DAILY NEWS
Going, going Vonn?
Did Kris Humphries, who is the still the legal husband of Kim Kardashian, strike the eye of Tiger Woods' new girlfriend, Lindsey Vonn first?
According to an US Weekly report that surfaced earlier in the week, a source dished to the mag that Woods' Facebook official gal pal was once interested in dating Humphries, however insiders have shut it down by claiming it's "totally untrue."
"Kris did not date Lindsey," a source told E! News. "They were friends, but absolutely nothing more."
Lindsey and I have been friends for some time, but over the last few months we have become very close and are now dating. We thank you for respecting our privacy, " Tiger Woods said and released portraits of himself and Lindsey on his Facebook page and his personal web site on March 18.
The weekly gossip mag had reported that "Woods wasn't Vonn's only suitor … Bachelor No. 2 was none other than Kim Kardashian ex Kris Humphries. They're both from Minnesota, so they had a lot to talk about."
The insider went on to say the duo never got physical and "by October…Vonn had given Humphries the brush-off for the only man who could understand her (referring to Woods)."
One thing is for certain, the Brooklyn Nets star and Vonn were definitly in communication.
Humphries tweeted at the blonde professional skier on June 17, 2012.
"Hanging with a fellow Minnesotan @lindseyvonn. Gotta get her back on lake minnetonka soon!" he wrote.
Source
Ummmm .... okay ?