11:12 am - 02/24/2013
Kim Kardashian goes to the gym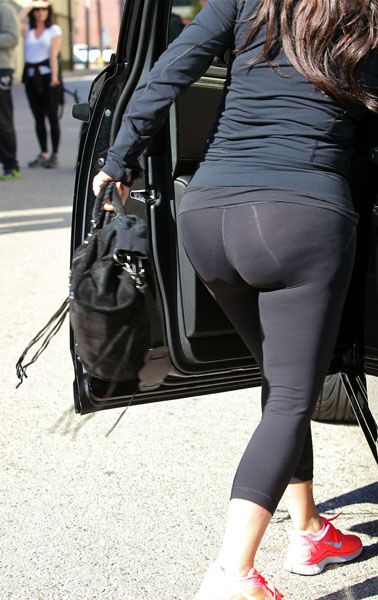 Oh, my. Even Kim Kardashian's gym clothes are wardrobe disasters these days!
On Saturday, Kanye West's baby mama-to-be went for her workout in L.A.'s Studio City district, and her form-fitting black ensemble definitely did not flatter.
The pregnant reality star's famous rear was the bump most painfully noticeable in what should have been a slimming outfit.

Her baby bump — and as RadarOnline.com reported, she's expecting a girl — is still barely showing.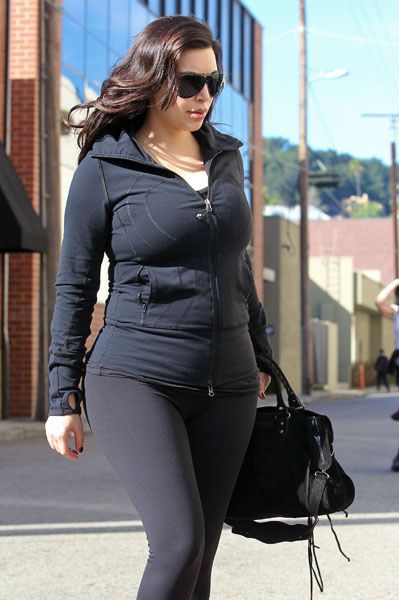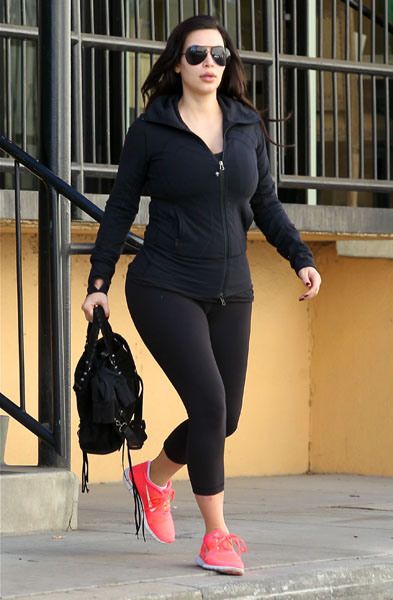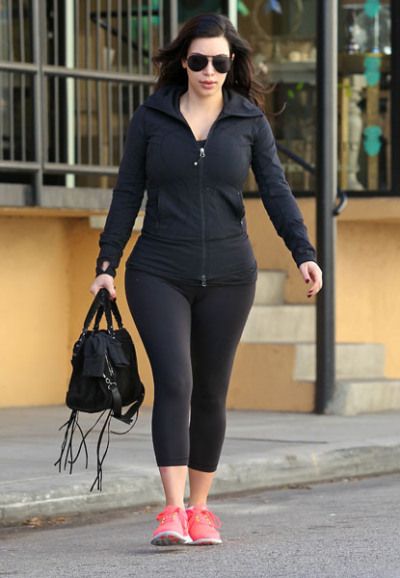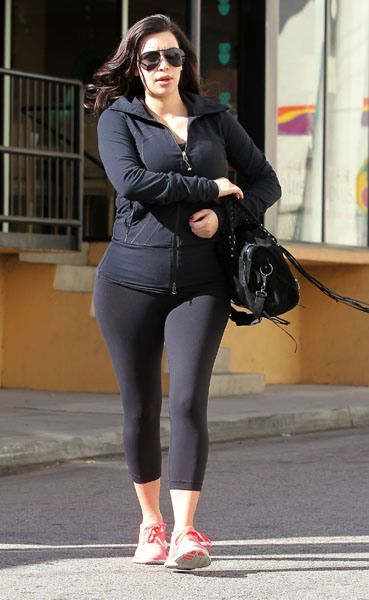 In other Kardashian news, Kim gave Penelope Disick a mini Balenciaga bag
"Penelope is wearing the little Balenciaga bag that I got her for Christmas!" Kim posted on Instagram Friday, along with an adorable photo of the mom-to-be with her 7½-month-old niece and her mini yellow handbag.
1
2