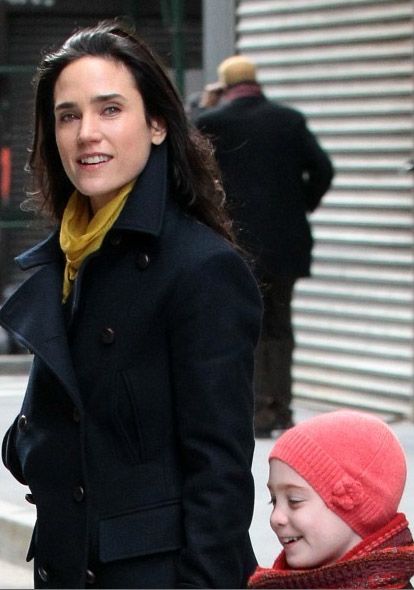 Jennifer Connelly, 42, was spotted shooting
Winter's Tale
with her young co-star Ripley Sobo on Wednesday (20 February 2013) in Downtown New York. The film - which also stars Colin Farrell, Russell Crowe, Will Smith and Jessica Brown-Findlay - has been shooting since October 2012 and is due to wrap later this month.The film is an adaptation of Mark Helprin's magical-realist fantasy novel of the same name.
Synopsis - New York City is subsumed in arctic winds, dark nights, and white lights, its life unfolds, for it is an extraordinary hive of the imagination, the greatest house ever built, and nothing exists that can check its vitality. One night in winter, Peter Lake--orphan and master-mechanic, attempts to rob a fortress-like mansion on the Upper West Side.

Though he thinks the house is empty, the daughter of the house is home. Thus begins the love between Peter Lake, a middle-aged Irish burglar, and Beverly Penn, a young girl, who is dying.

Peter Lake, a simple, uneducated man, because of a love that, at first he does not fully understand, is driven to stop time and bring back the dead. His great struggle, in a city ever alight with its own energy and beseiged by unprecedented winters, is one of the most beautiful and extraordinary stories of American literature.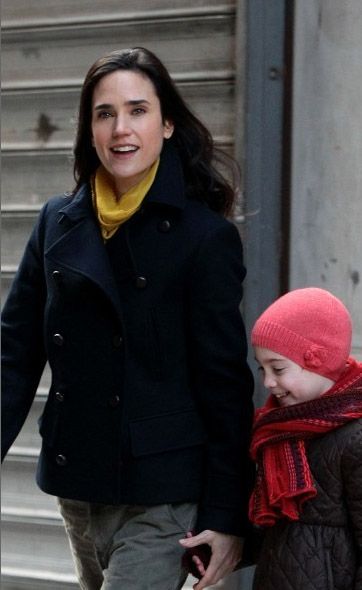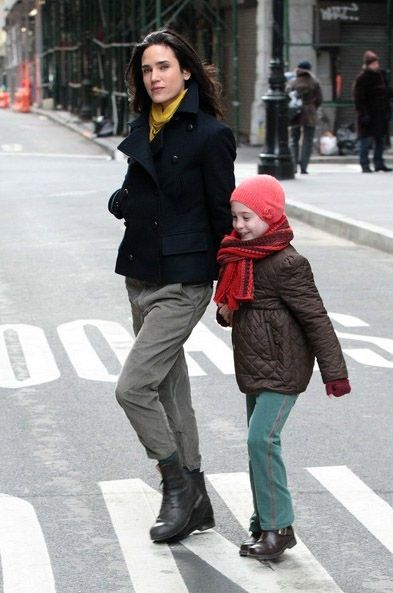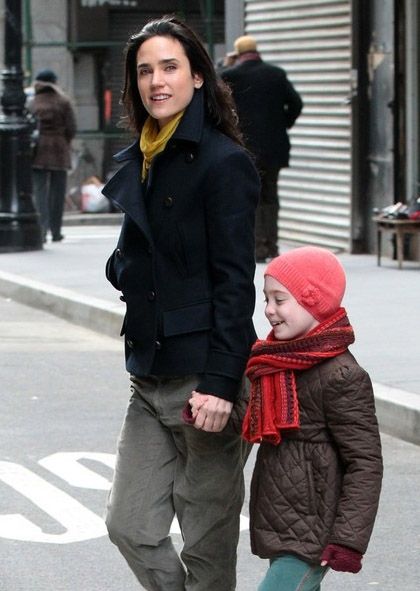 This really feels like the never-ending film shoot now, though that's in large part because paparazzi photos of the cast are so numerous. Still, I couldn't resist posting these - I'm a big fan of Jennifer's and it's nice to see her looking relaxed and happy.
Source