Selena Gomez, Vanessa Hudgens, Ashley Benson & Rachel Korine spread some love to their Fans from the Hotel Balcony in Paris on February 17, 2013
Selena Gomez is all smiles while greeting fans outside of her hotel on Sunday afternoon (February 17) in Paris, France.
@selenagomez: "Bonjour Paris. Spring break is here ;)!"
@selenagomez: "This ones better, LOL"
@SelenaGomez:
#springbreakforever
@selenagomez: "Candid moments in Paris … So amazing here"
Ashley Benson, Vanessa Hudgens, Rachel Korine and Selena Gomez at the Junket today
#SpringBreakers
!
itsashbenzo My sugarrrr @bellekorn
vanessahudgens Take my breath away
Vanessa Hudgens walks arm in arm with her Spring Breakers' co-star Selena Gomez while grabbing dinner at L'Avenue restaurant on Saturday (February 16) in Paris, France. Vanessa, 24, and Selena, 20, were joined by their beanie wearing co-star Ashley Benson.
Earlier in the day, Vanessa, Selena, and Ashley were seen doing some shopping at Le Printemps during a break from promoting their new film Spring Breakers.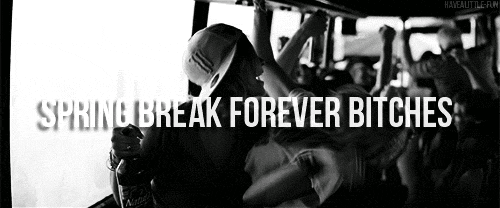 Sources:
1
-
2
-
3
-
4
-
5