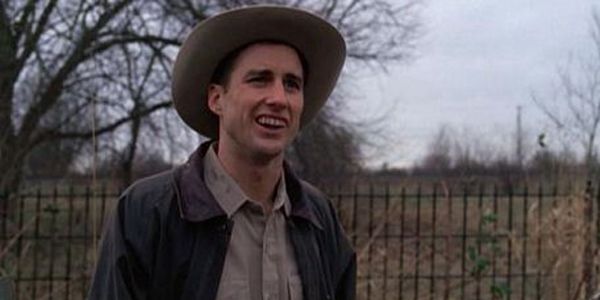 It's now been over 10 years since agents Mulder and Scully last graced our screens in their search for the truth. With a show spanning 202 episodes (that's 55 discs if you're lucky enough to have the box set), we were invited to join Mulder's investigation into his sister's disappearance and Scully's journey from skeptic to believer. With episodes covering aliens, vampires, parasites and the occult, we would be introduced to enough conspiracy theories and unbalanced characters to give Fox News a run for their money.
As with many TV shows of our youth, the nostalgic enjoyment that comes with re-experiencing something you grew up with now includes the added spotter's-badge bonus of a casual, fresh faced appearance by someone who would later hit the big time. You'd be casually following the story as it unfolds . . . then you see Dave Grohl checking his watch in the background.
Strictly speaking, our dearest Dave can't be included in this run-down due to the fact that he was the drummer for one of the biggest bands in the world at the time, so you wouldn't really class him as an "unknown". The same could be said for Bruce Campbell ("Terms of Endearment" 1999) and Peter Boyle ("Clyde Bruckman's Final Repose" 1995).
These guys on the other hand . . .
5. Dean Norris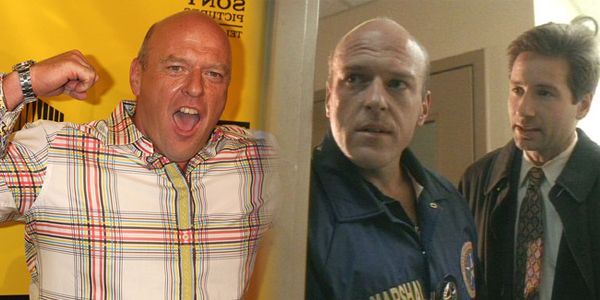 Best Known For: "Breaking Bad", playing law enforcement in everything that he's inAppears In: "F.Emasculata" 1995
Strictly speaking, I'm slightly bending the rules when including Dean Norris in this list, as he did appear as a minor character in Total Recall (the good one). However, with the fact he pretty much plays the same role as his Breaking Bad character, I thought it would be rude not to. Norris plays the role of a US Marshall tasked with chasing down two escaped prison inmates. Unbeknownst to him, they are potentially carrying a highly contagious virus, but luckily he is joined by agents Mulder and Scully and together they track the convicts across the state.
4. Terry O'Quinn (OUR LORD AND SAVIOR LOCKE should've been #1)
Best Known For: "Lost"Appears In: "Aubrey" 1995, "The X-Files: Fight the Future" 1998, "Trust No 1" 2002. (He can be in 3 episodes if he wants, DON'T TELL HIM WHAT HE CAN'T DO!)
Mulder and Scully are called to the town of Aubrey when the remains of a dead FBI agent are discovered by the local police detective. Mysteriously, the detective explains that frightening visions were the only thing that lead to her discovering the body and it's not long before a string of new murders in the town become seemingly connected. Terry O'Quinn does his best "I'm not the killer shifty eyes" as the towns Lieutenant, lurking in the background as the agents race to connect the dots between the bodies that are popping up and the one recently dug up.
Of course, it's always the one that you least suspect, but good old John Locke Terry O'Quinn keeps you guessing right till the end. O'Quinn enjoyed his time with the X-Files team so much, he makes two further appearances as completely different characters, first in the 1998 feature film "The X-Files" and then in a 2002 episode "Trust No 1".
3. Luke Wilson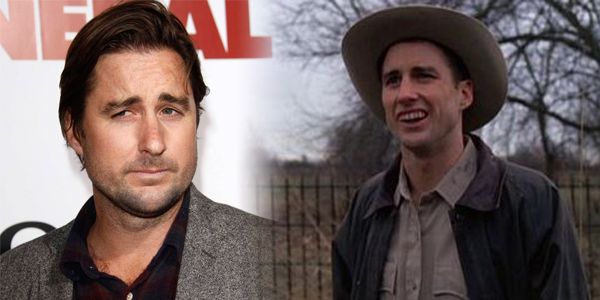 Best Known For: "Old School", "The Royal Tenenbaums", being Owen Wilson's brotherAppears In: "Bad Blood" 1998
A post-Bottle Rocket, pre-Rushmore Luke Wilson plays the role of sheriff, complete with cowboy hat and boots, for the Texan town of Chaney. FBI agents Mulder and Scully are called in to investigate when two bodies are discovered, both of which appear to have been victims to bite marks and blood loss
The episode is told from two different points of view, with Scully's account of the sheriff being a charming and polite young man, whilst Mulder believes he is a buck-toothed dullard. Both are wrong, as he turns out to be a vampire.
2. Lucy Liu
Best Known For: "Kill Bill", "Charlie's Angels", "Elementary" Appears In: "Hell Money" 1996
Mulder and Scully are called to San Francisco when the autopsy of a man burned alive shows that he was missing a couple of vital organs. Lucy Liu plays the sick daughter of one of the suspects, not having much to do on screen other than cough and lie in bed.
Her father becomes involved in a black-market Russian roulette that could either mean he wins the money to pay for her treatment, or sacrifices one of his vital organs. Lucky for him, the FBI agents uncover the deadly game in time and, in some cruel twist of fate, Liu's character makes it on to the organ donor list.
This episode also features a strong performance from BD Wong, best known as the scientist, Henry Wu, in Jurassic Park who told everyone it would be ok because they only bred female dinosaurs. We all know how that turned out.
1. Shia LaBeouf (smh @ being #1)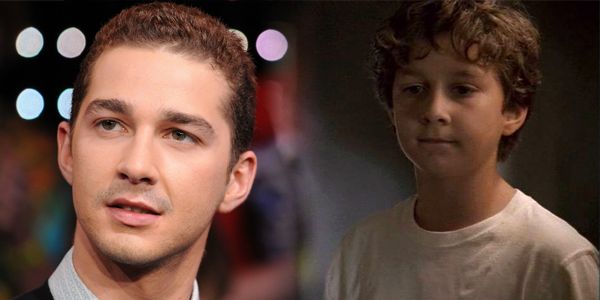 Best Known For: "Transformers", "Indiana Jones and the Kingdom of the Crystal Skull", being groseAppears In: "The Goldberg Variation" 1999
LaBeouf plays a young boy with a rare blood type who's diagnosed with hepatitis and needs $100,000 for treatment. Fortunately, his landlord, Henry Weems, is the luckiest man on earth who is using his power to raise the money required.
Weems' luck comes at the cost of someone else's misfortune, so raising the funds isn't as simple as it sounds. Luckily for LaBeouf, the death of one of the men after Weems ensures his survival as he happens to be the perfect match for the rare blood type required.
Full list at the source (Michael Buble, Ryan Reynolds, King Bryan Cranston, Seth Green & Jack Black)
If you haven't gotten into The X-Files, the whole series is on Netflix! Trust me, it's worth it. If you're a fan of Breaking Bad, Vince Gilligan started out with XF and found a lot of the actors on this list through the show (including Aaron Paul who isn't listed). XF PARTY POST?!