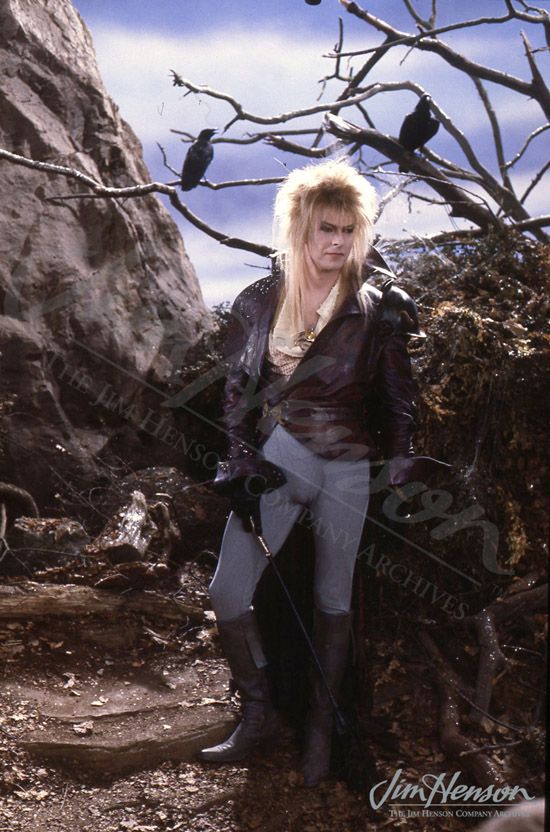 I see a lot of love for
Labyrinth
around these parts when Bowie posts come up, so thought it couldn't hurt to do a round-up of
Labyrinth
related news. There have been quite a few exciting developments in the
Labyrinth
world – Archaia's prequel graphic novel to the film will be released in the coming months and there will be an exhibition on fantasy worlds at the EMP Museum in Seattle which will feature one of Bowie's costumes from the film (the jacket pictured above, to be exact).
There will also, of course, be a
major Bowie retrospective at the V&A
starting in March. 2013 is pretty much the year of Bowie.
Archaia Graphic Novel
Archaia and The Jim Henson Company are proud to present an original prequel to Jim Henson's classic fantasy film. Labyrinth is one of Jim Henson's most beloved works, with a built-in audience of millions of fans worldwide. Years before Sarah entered the labyrinth, a young boy named Jareth faced his own incredible journey in a desperate attempt to rescue his true love from the clutches of the wicked and beautiful Goblin Queen. This graphic novel is produced under the complete supervision of Lisa Henson, the daughter of the late Jim Henson and CEO of the Jim Henson Company.
Plot synopsis from amazon.com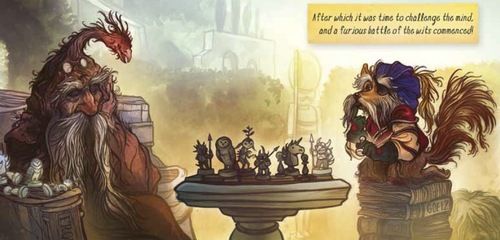 Image source.
The image above is from a
Labyrinth
themed short story which will be released to celebrate
Free Comic Book Day
, which falls on 4th May 2013. This image and the one above are by Cory Godbey, who is illustrating both the short story and the main graphic novel.
EMP Museum Exhibition - Fantasy: Worlds of Myth and Magic
From The Hobbit, The Wizard of Oz and The Princess Bride to Harry Potter and Snow White and the Huntsman, Fantasy: Worlds of Myth and Magic invites audiences on a fantastical journey to unearth the inspiration behind this genre's most magnificent creations.
Revel in hands-on installations that include world building and mapmaking, and pop culture artifacts from literature, film, television, video games, and comics. See iconic costumes from The Wizard of Oz, Xena: Warrior Princess, Labyrinth, and The Princess Bride, including the Dread Pirate Roberts' black outfit, Princess Buttercup's wedding dress, Inigo Montoya's sword, and Count Rugen's six-fingered glove; original hand-edited manuscript pages from J.R.R Tolkien's The Hobbit and The Lord of the Rings; and original comic art from Vertigo Comics Fables and The Unwritten.
More information at the EMP Museum website.
That's your lot for now, folks! Please feel free to turn this thread into an open love-in for all things
Labyrinth
Main photo source.