In last week's episode of Love & Hip Hop, Winter Ramos (former assistant to Fabolous) revealed that she's writing a tell-all book dubbed Game Over: My Love for Hip Hop that will reveal her experiences in the music industry working—and possibly smashing—everyone from Jadakiss and Jay-Z to Diddy. Sounds juicy, but this isn't the first salacious tell-all about who smashed who to hit shelves.

It's No Secret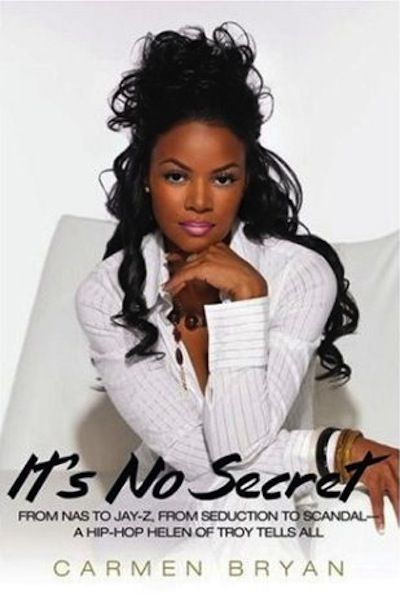 When Jay-Z rapped "Me and the boy A.I. got more in common / Than just ballin' and rhymin' / Get it? More in Carmen" in his Nas diss "Super Ugly," he was speaking about smashing Esco's baby mama Carmen Bryan. Shortly thereafter, Carmen did what any self-respecting who smashed two rappers and an NBA baller would do…Write a tell-all book called It's No Secret and refer to yourself as the "Hip-Hop Helen of Troy.


Straight from The Source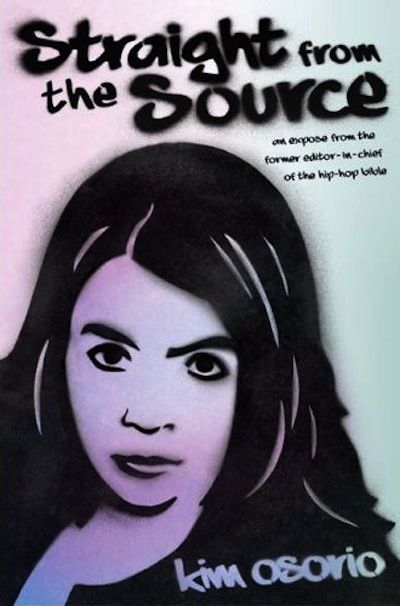 In the 2000s, penning steaming books about rapper dalliances wasn't reserved only for video vixens and peripheral jump offs. Kim Osorio, the former Editor-In-Chief of The Source magazine wrote her own memoir that included how she dated rappers like 50 Cent and Nas while heading the magazine. Kim also put her own issues with former Source owners Benzino and Dave Mays out in the open, which eventually led to Kim successfully charging them for sexual harassment.
My Infamous Life
In 2011, Mobb Deep's Prodigy proved that men could get in the hip-hop tell-all action with his My Infamous Life. Prodigy recounted his life and career and sprinkled in a few gems about how Lindsay Lohan tried to give her his number (but he had no idea who she was) and how he slept with singer Keyshia Cole which ruined Mobb Deep's chances at working with her. 'You know her, son? She said she knows you,' he [Havoc] said. 'Yeah, I bagged her a couple of years ago in the Beverly Center. I didn't realize it was Keyshia, it was before she blew up,' I said. 'Damn son, you just fucked that relationship up. You could've sold her some beats.'"
I'm with the Band
Bow down to the queen of musician groupies. Pamela Des Barres' I'm with the Band: Confessions of a Groupie, released in 1987, listed a who's who of rock icons that she was with. From traveling with Led Zeppelin to affairs with Mick Jagger, Jim Morrison and countless others over the course of 15 years, Pamela's book is considered one of the best tell-alls in music.
Source
Paging
poop_of_death