10:03 am - 01/14/2013
Golden Globes best and worst dressed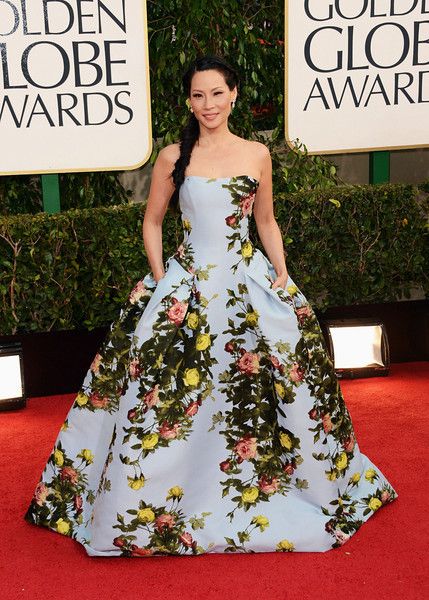 Thanks, Lucy Liu! Now, I don't need to visit the botanical gardens.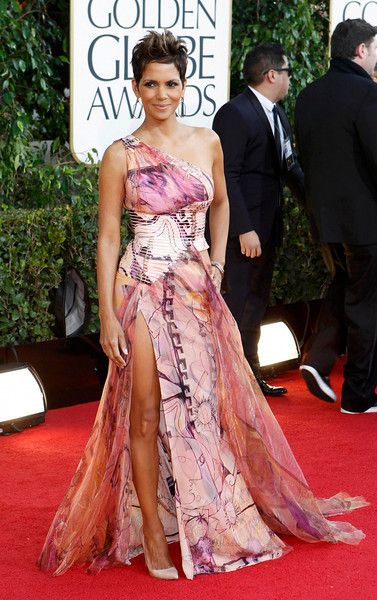 Meet you at the luau in 10, Halle Berry.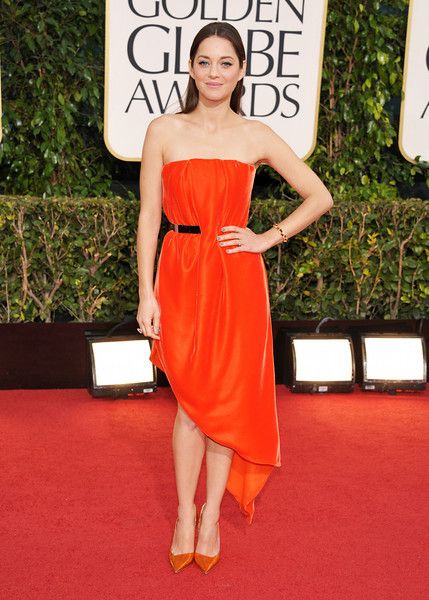 Marion Cotillard: OMG! Are you going to the sorority dance on Saturday?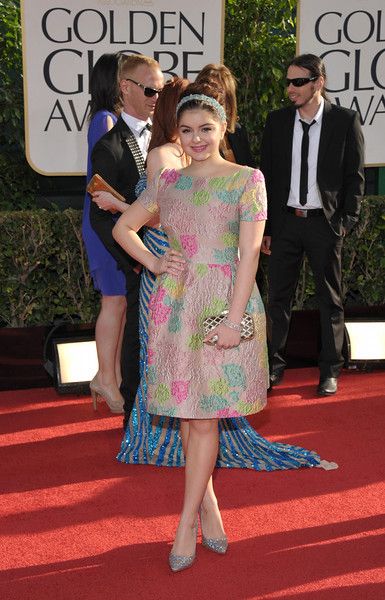 Ariel Winter raided Grandma's closet. Th's dress seems better suited for a bridal or baby shower -- and even that would be a stretch.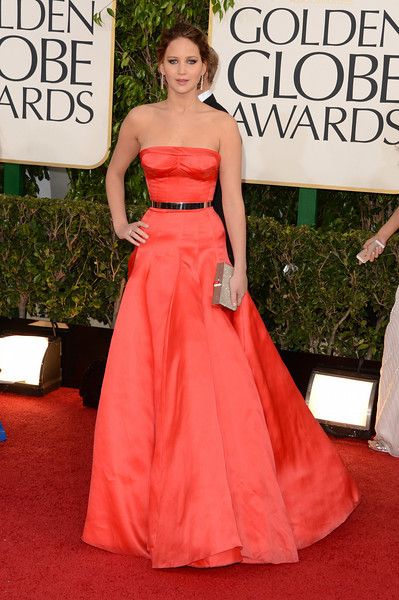 Jennifer Lawrence: The "Hunger Games" star normally hits the bulls-eye. But even though she's lovely in red, if Madonna's stale torpedo bra has gone missing, we know who's underwear drawer to check out.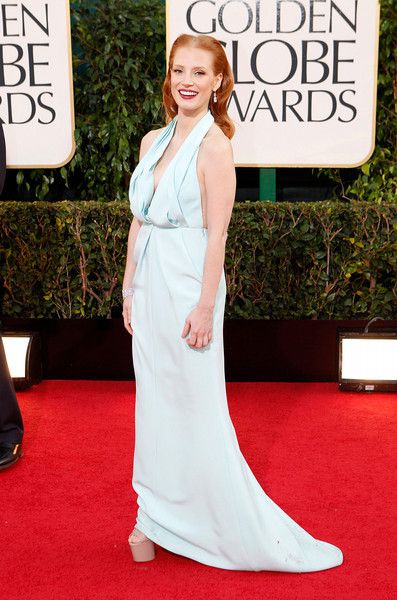 A plunging neckline shouldn't distract with so much shapeless material, and Jessica Chastain's fair complexion and red hair begs for a dress with some color. Any color, really.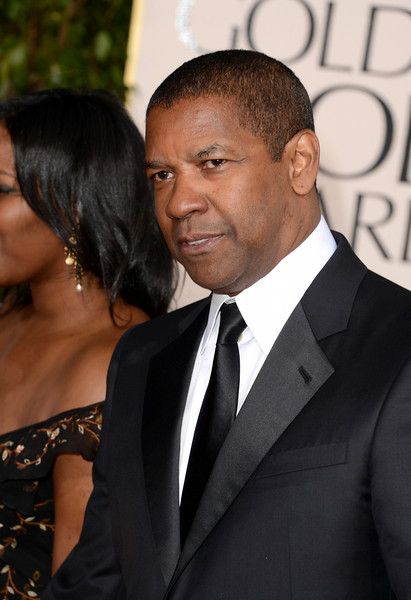 Denzel Washington: Uh. Did you borrow that suit. It doesn't fit, Denzel.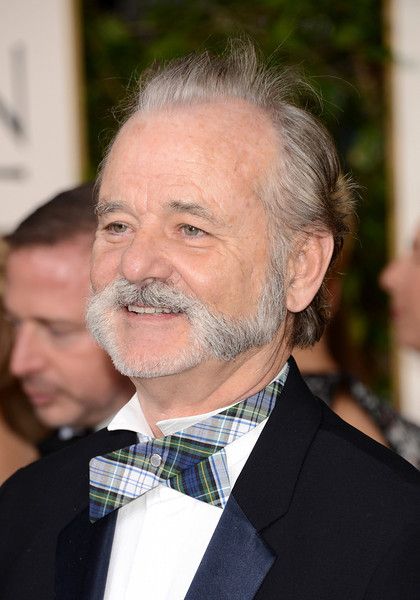 Bill Murray, didn't you have a chance to change before your audition for "Brave 2"?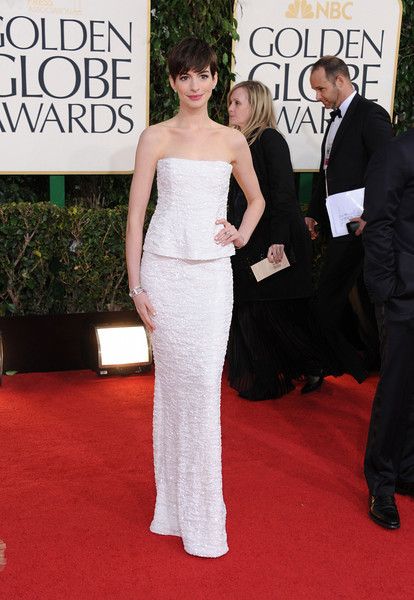 Anne Hathaway makes the most of her still slimmed down figure. From gown to short 'do, she embodies ethereal beauty.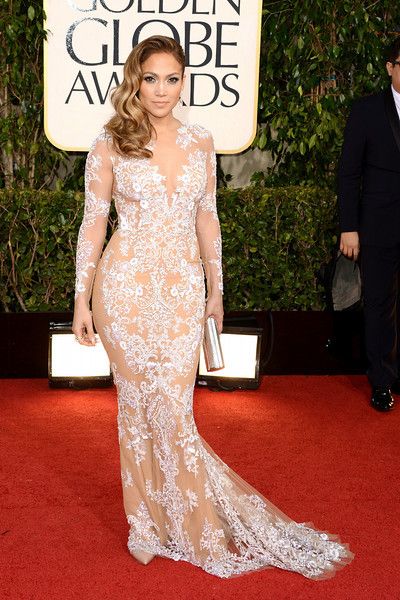 What a rockin' body, J.Lo. Leave it to Jennifer Lopez to make jaws unhinge, and this va-voom dress set hearts pounding.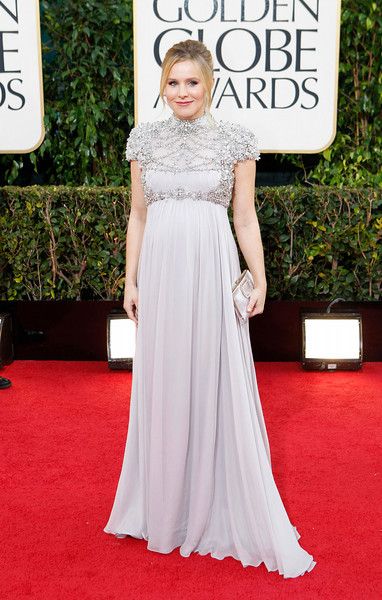 Mama-to-be Kristen Bell shows how a maternity dress can look elegant without being overly revealing on the red carpet. The A-line on this gown is simply perfect.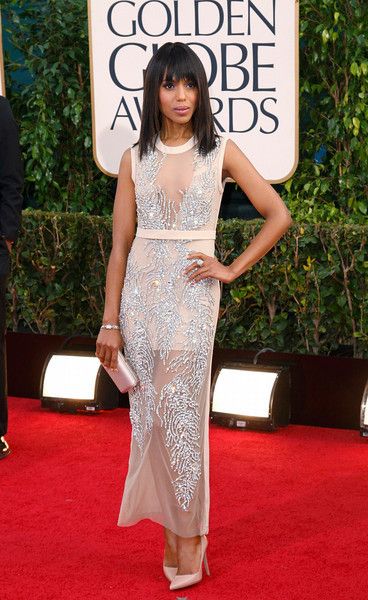 It's easy to see why People called Kerry Washington best dressed for the week. She literally shimmers with the kind of elegance we wished we saw more of on the red carpet.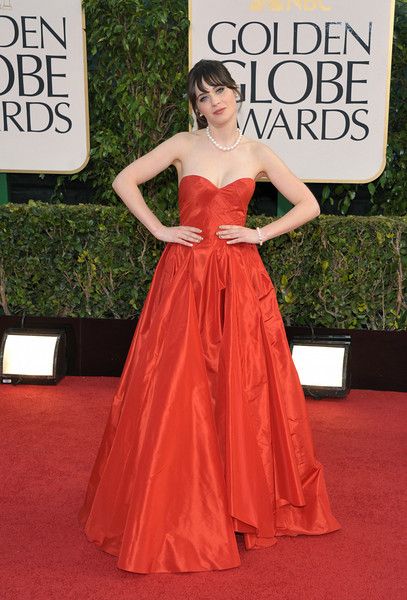 This dress matches Zooey Deschanel's personality type, ont that's totally lacking in any pretense. For that reason alone, it makes our best list.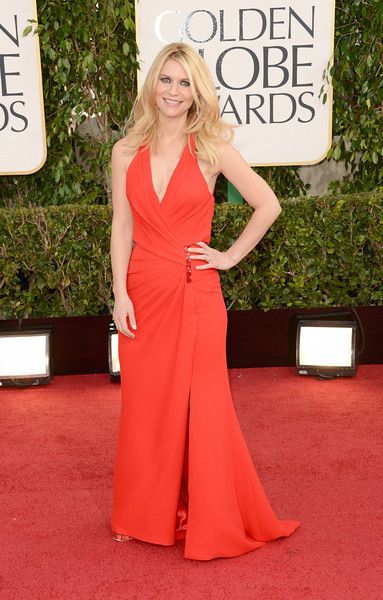 Bold is beautiful as Claire Danes demonstrates in this deep red gown that compliments her in every way. Next time, the "Homeland" actress should scale back on the eye makeup a touch.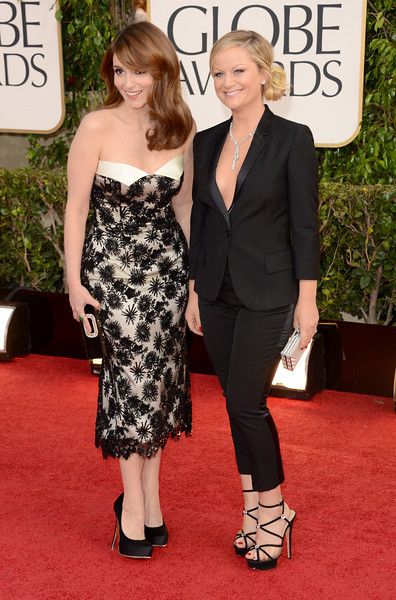 What a pair. Tina Fey and Amy Poehler know how to blend two very different styles, Fey opting for tastefully sophisticated and Poehler sinfully sexy. Loving Poehler's shoes.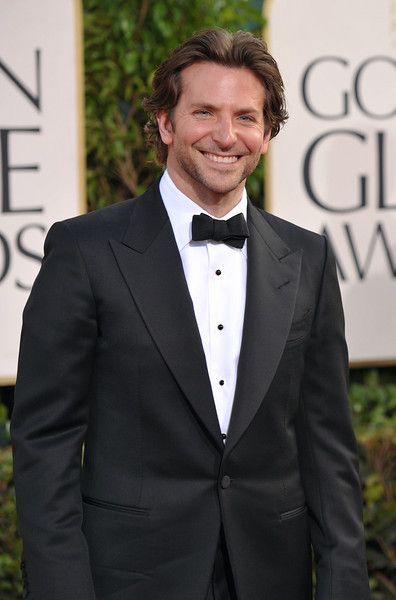 Is that Bradley Cooper? Or is it Patrick Dempsey? It's freaky, but the two kind of look like they were separated at birth. But iIn our playbook, Cooper -- sporting a Dempsey 'do -- is golden tonight.
1
2
More at the sources