8:22 pm - 11/28/2012
Kristen Stewart at Variety Awards Studio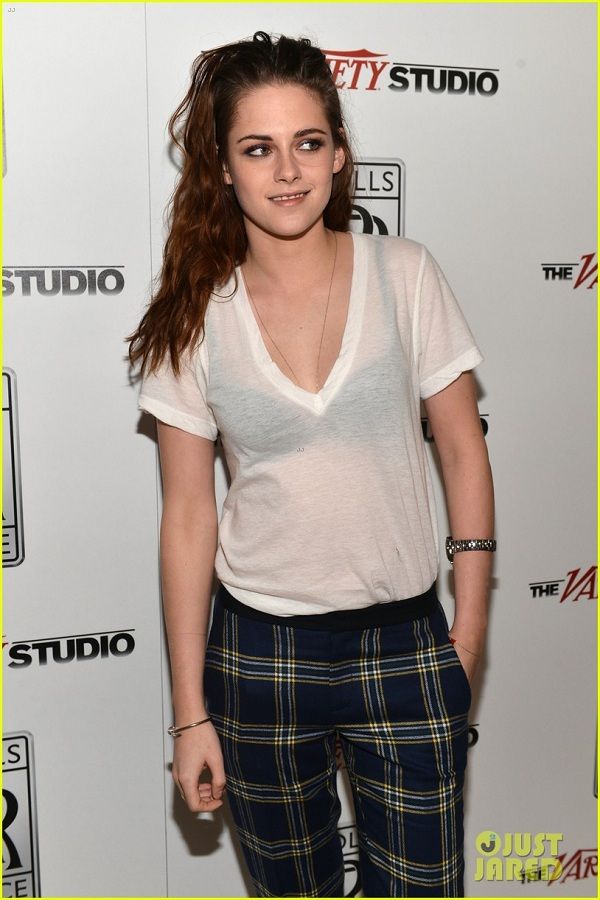 Kristen Stewart shows off her bra in a sheer white top at the Variety Awards Studio on Wednesday (November 28) at a private residence in Los Angeles.
The 22-year-old actress was recently honored by James Gandolfini for her performance in On the Road in Variety's Actors on Actors feature.
"Kristen Stewart is one of the mad ones. But mad in a beautiful way. And she is determined to make people mad. To show them she is more than Bella in Twilight. To show them she does burn, and smolder, and wants more out of her career and life. And smolder she does," James said.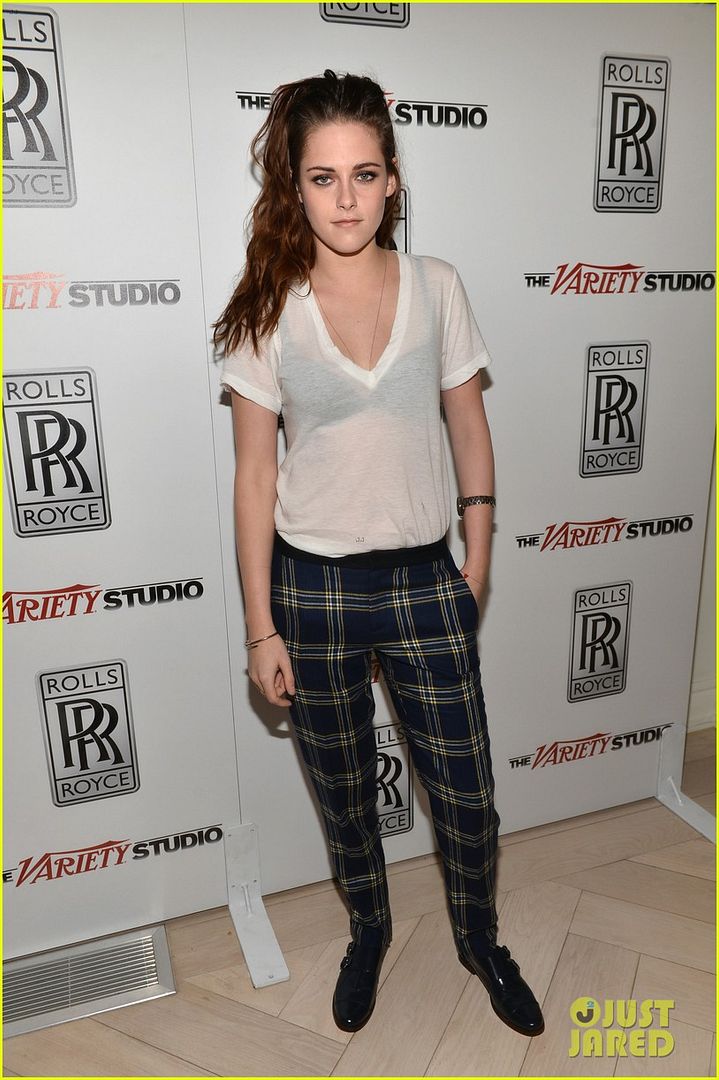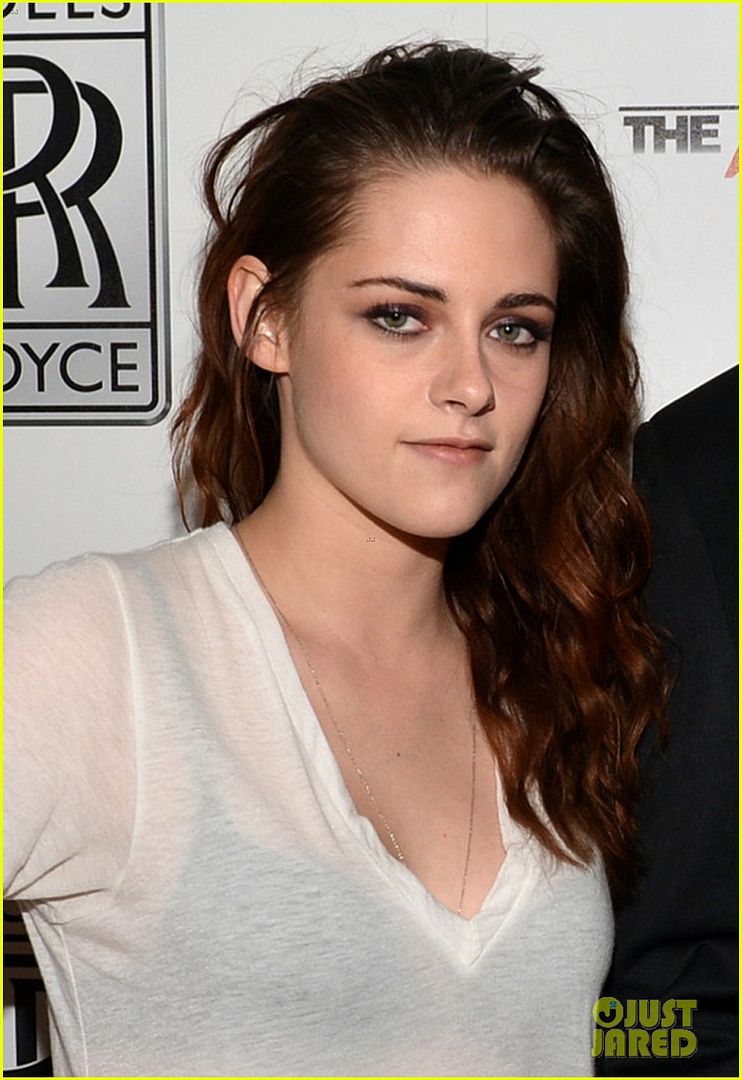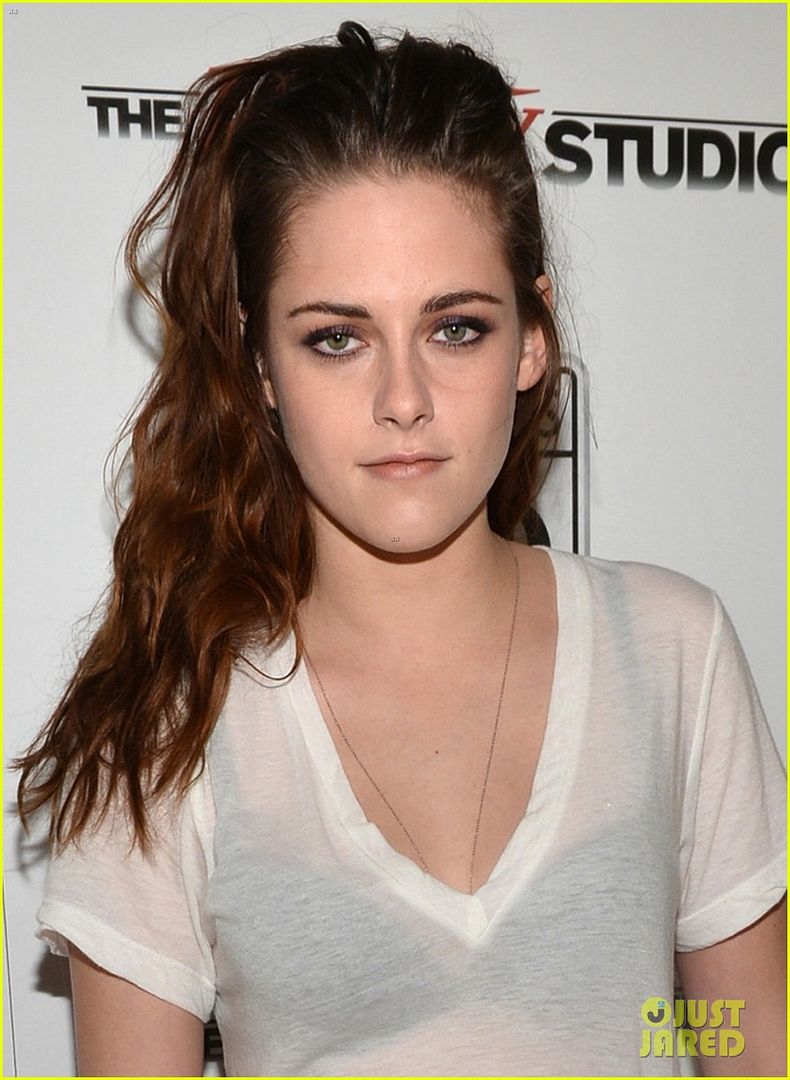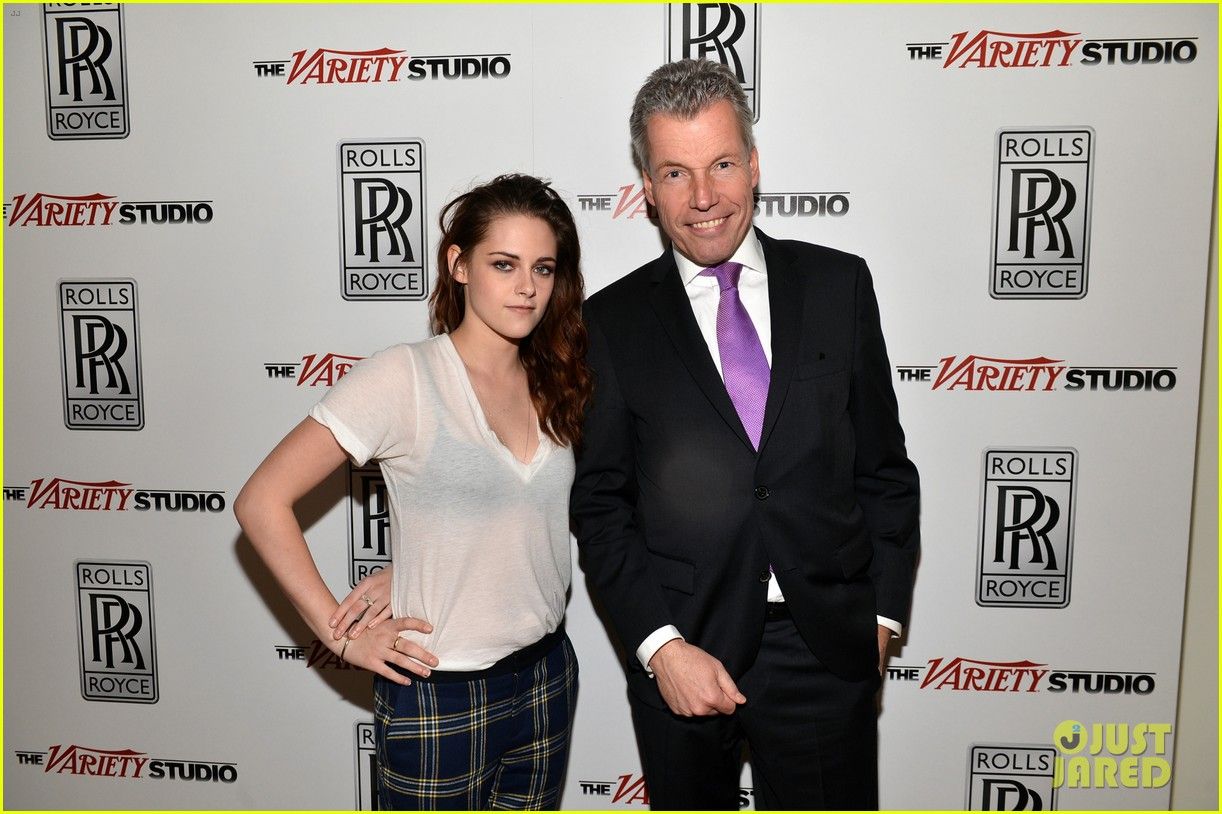 Source