Here's Kourtney in London after having dinner with Lord Disik, Khloe, Kanye West, and that peasant Kim. She is wearing a Kardashian Kollection top, Kardashian Kollection blazer, Alexander Wang pants, Tom Ford shoes, and a Kardashian Kollection clutch.





Behold the Royal family, going modest and conversing among the commoners. Kween Kourtney is wearing a Raoul coat, Kain t shirt, Donna Karan leggings, Top Shop scarf, Chanel boots and Hermes bag.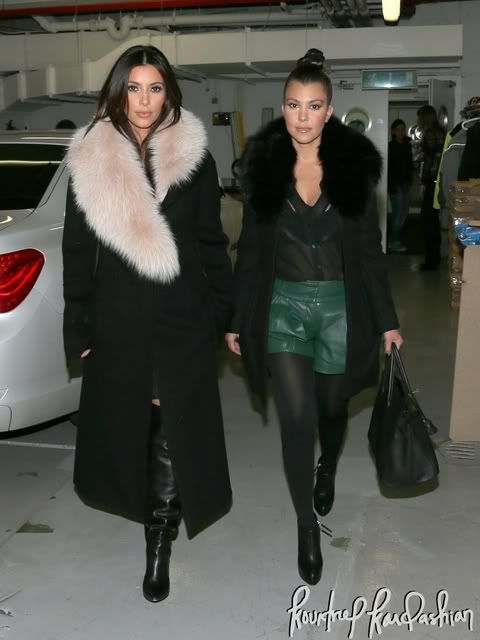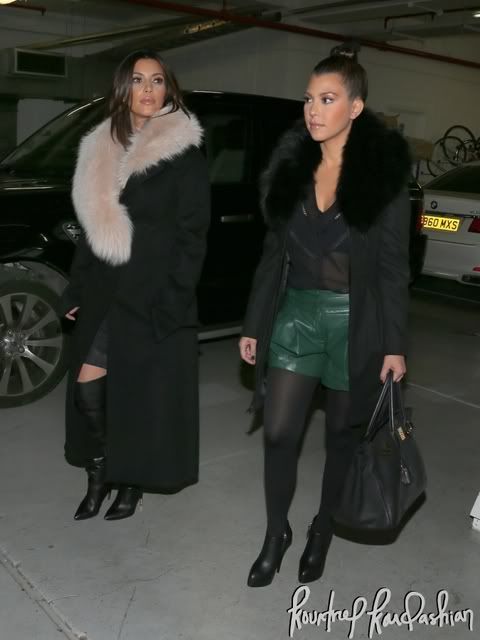 Here's Kourtney on the way to a radio interview in London. She is wearing a Kardashian Kollection top, Gabby Applegate shorts, Alice & Olivia jacket, Wolford tights, Giuseppe Zanotti booties and Hermes bag. Kim is wearing...who gives a shit what Kim is wearing? For once something isn't about her.





The fabulous Kourtney and her glamazon sister Khloe made an appearance at Dorothy Perkins in the UK on the 12th to promote the launch of their Kardashian Kollection. Loving Khloe's leather thigh-high boots.
Kourtney is wearing a Kardashian Kollection polka dot blazer, Kardashian Kollection bodysuit, Cameo pants, and Tom Ford shoes. The gal sure does love her Tom Ford!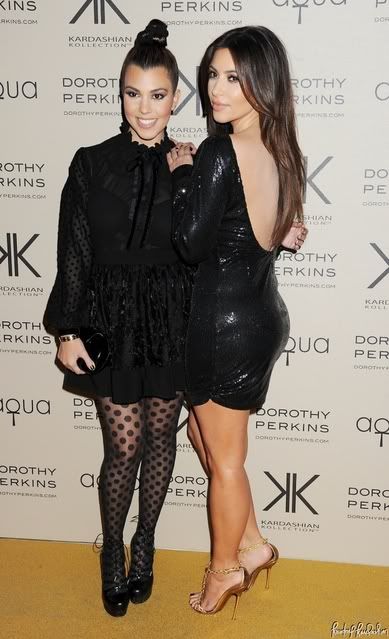 And now for one of my favorite looks! For a celebration of their new line launching in London, Kourtney pairs a Kardashian Kollection top, Cameo skirt, Wolford tights, Alexander McQueen shoes and a Kardashian Kollection clutch for a stunning black on black look. The only thing ruining this shot is her attention whore sister, who obviously can't stand the thought of Kourtney, the superior Kardashian, getting an ounce of attention.






Although she typically prefers neutrals and prints, Kourtney decided to mix things up with a pop of turquoise for a luncheon with Lord Disik and pals. Here she is spotted wearing an ASOS jacket, Greylin dress (Dash), Ralph Lauren belt, Monika Chiang shoes and a Celine bag.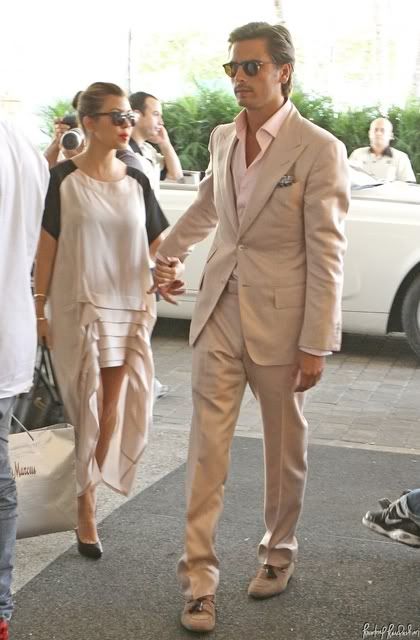 For an afternoon on the town in early November, Kourtney went glam in this dress by Cameo, a camel colored Birkin bag, YSL shoes and Balenciaga sunglasses. The dress is a little daring, and I love the flame red lips with this tan on black look. Let's also not forget Lord Disik who looks pretty dashing in his matching three piece suit. The pocket square really sets things off.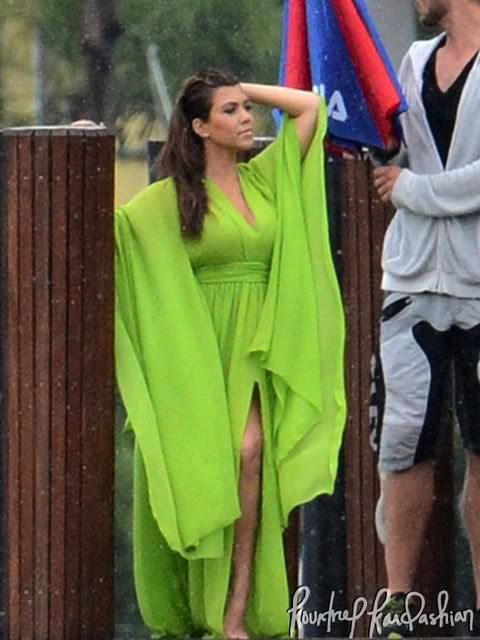 Kourtney loves her boho-chic, and there was no shortage of it while shooting the promos for her upcoming season of "Kourtney and That Other One Take Miami." This green vintage YSL number is to die for!


The fabulous Kourtney thanks you for your time. I'm bored at work, so I hope you guys enjoy the fruits of my boredom!

Parting words...