8:52 am - 11/14/2012
Channing Tatum named People's Sexiest Man Alive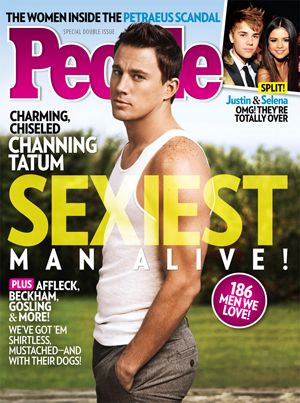 When you play a male stripper in film and spend many of your scenes half naked, you pretty much automatically get nominated for the Sexiest Man Alive title … and probably have a good chance of winning.
Indeed, "Magic Mike" star Channing Tatum did just that and has clinched the honor of being named People magazine's Sexiest Man Alive for 2012, landing on the cover of this week's issue.
But despite his good looks and buff physique, he didn't quite believe it.
"My first thought was, 'Y'all are messing with me,'" the 32-year-old actor tells People of hearing the news. "I told Jenna [Tatum's wife of three years is actress Jenna Dewan-Tatum] after we'd been in the bathtub washing our dogs because they'd gotten skunked. She was like, 'What?'"
"People know him to be fun and sexy, but they don't know how emotionally deep and spiritually open he is," says Dewan-Tatum, 31, who's now taken to calling him the Sexiest Man Alive at home. "He is such an open-hearted person; what you see is what you get."
And her fun and sexy husband is also open to starting a family … but as for how big that family is, well, that might be up to his better half.
"I'm ready; I think she's ready. The first number that pops into my head is three, but I just want one to be healthy and then we'll see where we go after that," the "21 Jump Street" actor explains.
"It's really easy for us guys to say, 'I want like 15 kids.' Jenna will be like, 'Well you better get another wife!'"
With no kids on the horizon just yet, the 195-pound Tatum is currently focused on Olympic training. No, he won't actually be participating in the next Olympics, but will be playing an Olympic athlete on the big screen in 2013's "Foxcatcher."
"I like to be lean. If I get too bulky I can't move well and I like to move," he says. "When I'm not training, I get really round and soft."
----------------------------------------
----------------------------------------
----------------------------------------
-------------------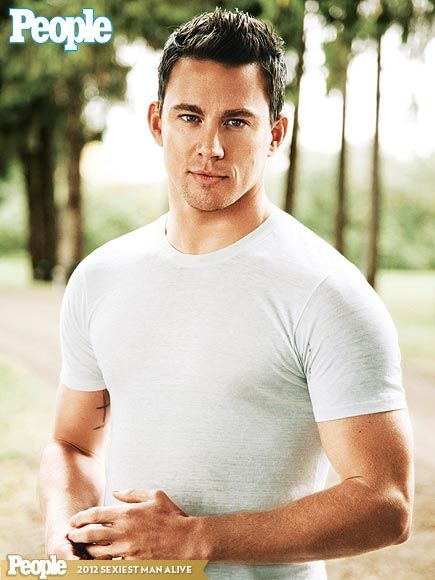 CHANNING TATUM
When PEOPLE's Sexiest Man Alive 2012 agreed to star in the summer blockbuster Magic Mike, he embraced the role wholeheartedly, from working out three hours a day to waxing his legs. The 32-year-old even tapped into his experience as a onetime male dancer – handy for filming tricky scenes in G-strings. Tatum's wife of three years, Jenna Dewan, liked what she saw. "She thought it was hilarious," he says. "You know, she married an ex-stripper."
BLAKE SHELTON
2012 has been a banner year for the country singer: He's the breakout star of The Voice, the Academy of Country Music's reigning male vocalist of the year, and just earlier this month, he nabbed three CMA Awards, even sharing an emotional win with his wife of 18 months, Miranda Lambert, for song of the year. But what makes Shelton, 36, a true star in her eyes? He's "very caring and loyal," Lambert tells PEOPLE.
CHRIS HEMSWORTH
In less than four years, Hemsworth, 29, went from Aussie soap star to Norse god, fabled Huntsman and, next up, leader of a guerrilla-style resistance group in the remake of Red Dawn. With the rise came working alongside today's hottest actresses – including Natalie Portman and Charlize Theron – but it's Hemsworth's Thor director Kenneth Branagh who best summed up the rugged star's appeal to Out magazine: "[Chris] is built like a concrete shipyard and looks very fetching with his shirt off."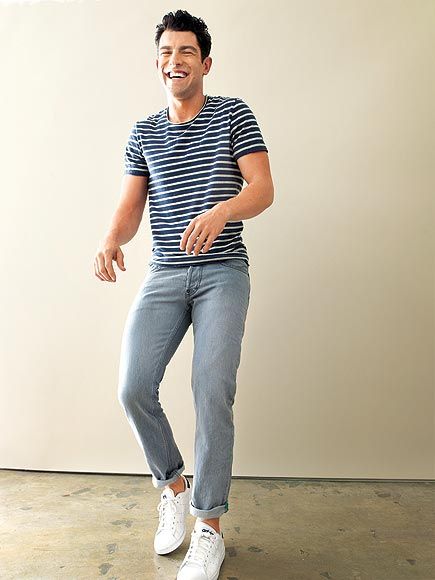 MAX GREENFIELD
If you don't recognize Max Greenfield, his abs or pecs might look very familiar since he plays the mostly shirtless scene-stealing character Schmidt on New Girl. But going bare-chested takes work, Greenfield, 32, reveals to GQ. "I always tell people I'm not one of these guys that was, like, born with like a halfway decent body," he says. "Depending on how naked I am in the next episode, that's how much I go to the gym the week before."
BEN AFFLECK
While Affleck admits turning 40 (Aug. 15) was "not fun for me," the actor is undeniably at the top of his game. Already generating Oscar buzz for Argo, the actor has settled in to married life with wife of seven years Jennifer Garner, with whom he welcomed his third child in February. Adding to Affleck's appeal, Garner recently revealed her husband "excels" at "playing babydoll" with his girls Violet and Seraphina.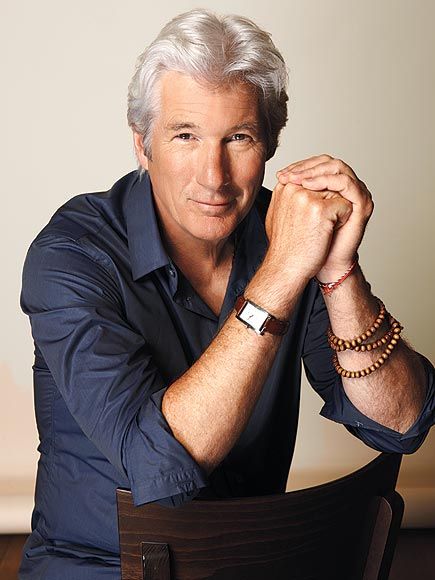 RICHARD GERE
At 63, the 1999 Sexiest Man Alive still has the ability to make women swoon – even when he's playing a morally compromised financier in this fall's Arbitrage. His longtime leading lady Diane Lane, who's costarred in three movies with the actor, sums it up best, telling PEOPLE, "I always felt so exposed around Richard. Then I realized that Richard has that effect on every woman!"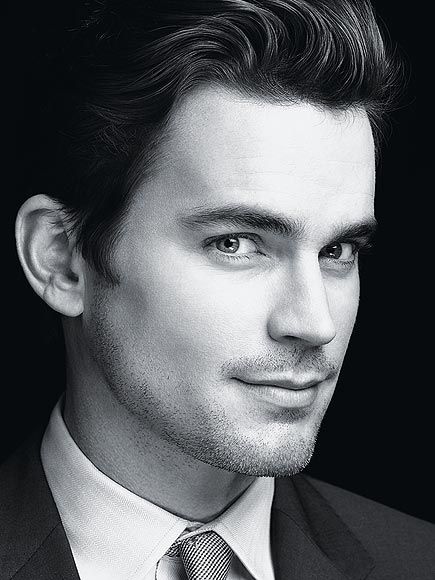 MATT BOMER
Usually buttoned up in dapper suits for his role as a suave con artist in USA's White Collar, Bomer, 35, showed an altogether different (and bare) side of himself in Magic Mike. He told EW he got into character by "[pretending] I'm in a documentary." His female fans were won over: Twitter and Facebook campaigns are in full swing to get him into Christian Grey's necktie.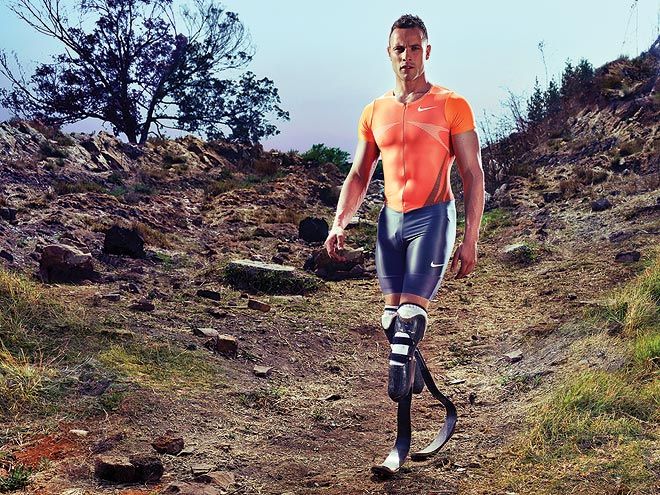 OSCAR PISTORIUS
Before the 2012 London Olympics, much of the world didn't know Oscar Pistorius. But the South African runner changed that when he became the first double-amputee sprinter to compete at the Summer Games. Nicknamed Blade Runner, Pistorius, 25, didn't medal but he inspired millions. His attitude? "Being disabled doesn't have to be a disadvantage."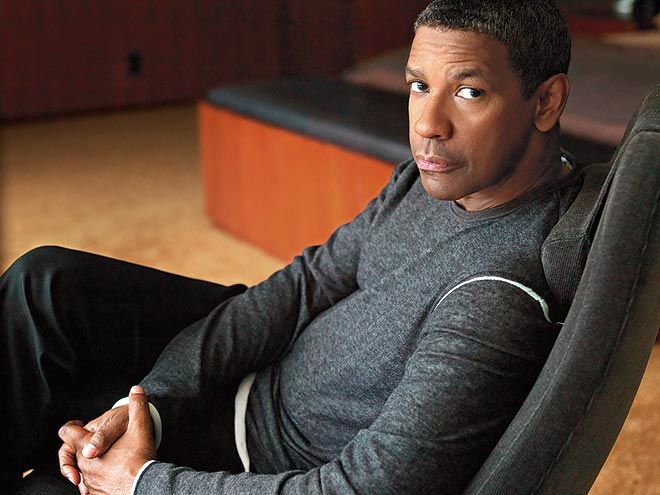 DENZEL WASHINGTON
The Oscar winner, 57, is already garnering positive reviews for his gripping performance as a pilot with inner demons in Flight. A consistent star, 1996's Sexiest Man Alive is equally proud of his other achievement – his 28-year marriage to wife Pauletta Pearson, with whom he has four children. So what's the secret? "Do what your wife tells you and keep your mouth shut," Washington told PEOPLE.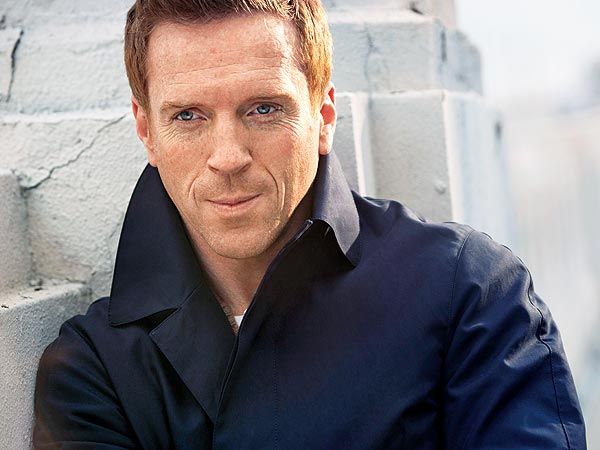 DAMIEN LEWIS
"I don't really believe in judging art, but I showed up just in case," quipped the first-time Emmy winner in his acceptance speech for Homeland. And with that the self-proclaimed "pesky Brit" showed American audiences he had both acting chops and a sly sense of humor. At 41, Lewis uses that same self-deprecating humor to approach filming tough scenes for the Showtime series – namely sex scenes opposite costar Claire Danes. "I'm full of self doubt and self analysis – just like in real life," he told British GQ.
PAUL RUDD
Seventeen years after starring as Cher's lovable stepbrother in Clueless, Rudd is as funny as ever in comedies like Knocked Up, I Love You, Man and, now, This Is 40. But with success comes magazine profiles in which friends of the low-key actor reveal embarrassing moments, like how he "always liked to get naked" during his University of Kansas days. "I'm no Harvey Keitel or anything," Rudd, 43, told EW, "but over the course of the last 20 years, there's a chance that maybe once or twice I have gotten naked for a cheap laugh."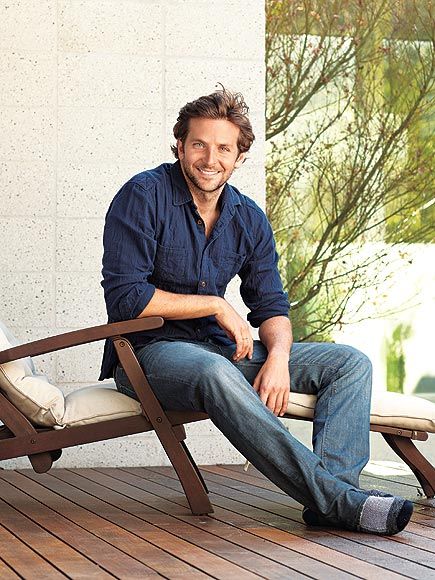 BRADLEY COOPER
When Cooper, 37, earned the title of PEOPLE's Sexiest Man Alive last year, he thought he was being Punk'd. That modesty combined with box office appeal, good looks and fluency in French are reasons the Philly native remains one of Hollywood's most eligible bachelors. Now dating Zoë Saldana, the Georgetown grad says, "[I] don't see myself as a ladies' man."
1
2