9:25 pm - 10/11/2012
Mickey Rourke sports puffy bandaged head... but sees funny side posing in pants
He famously claimed he 'went to the wrong man to put my face back together'.
And Mickey Rourke has continued to 'correct' his facial features following the botched 2008 surgery.
In these snaps, taken last year, The Wrestler star certainly looks like he's had a few rounds in the ring with Mike Tyson with bandages around his head cushioning a very swollen and bruised face.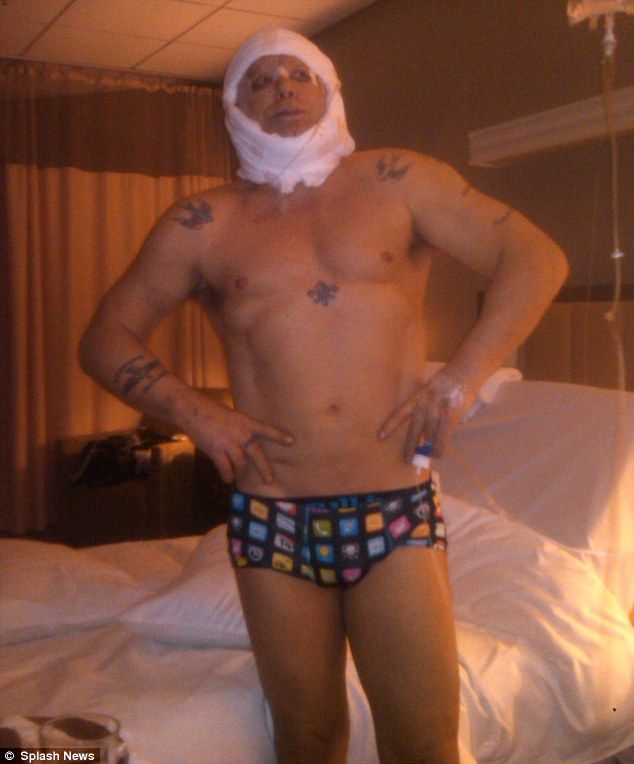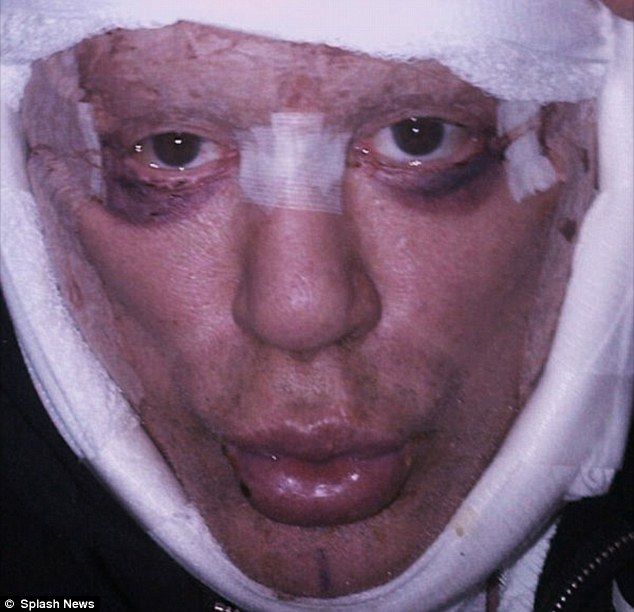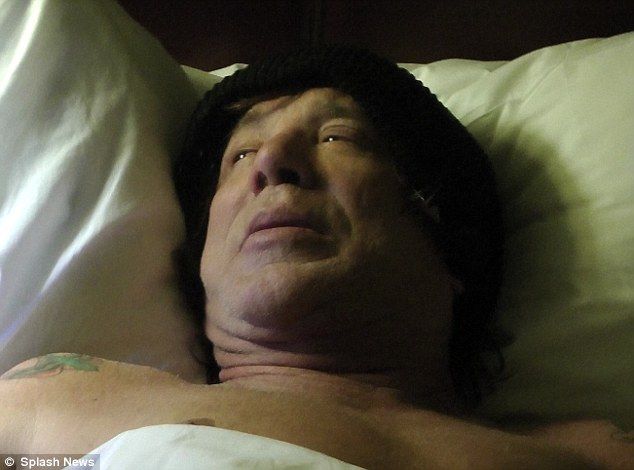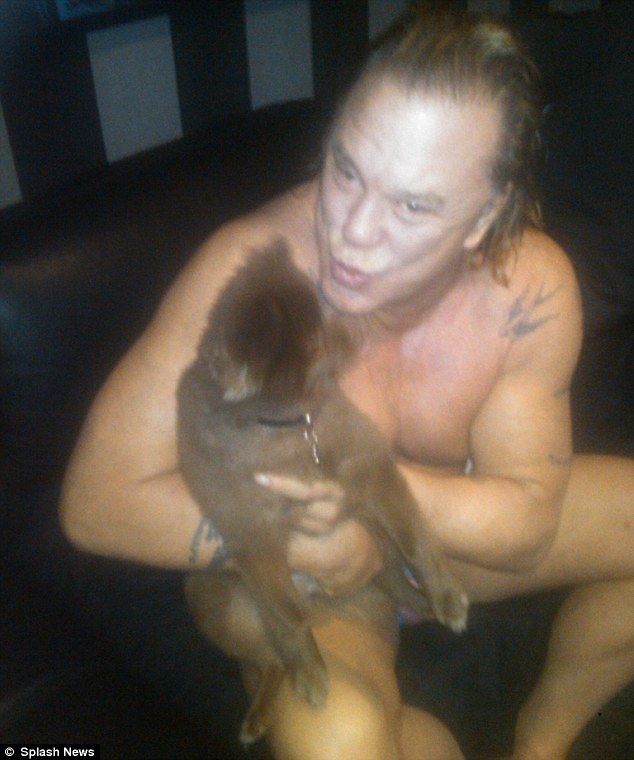 Source