7:45 pm - 09/03/2012
The Thick of It: Malcolm's back – but who's he got with him?
The new series of BBC2's brilliant political sitcom, The Thick of It, returns on Saturday.
So what does coalition politics have in store for Malcolm, and who will the foul-mouthed spin doctor find himself up against?
Writer Simon Blackwell introduces new faces and old.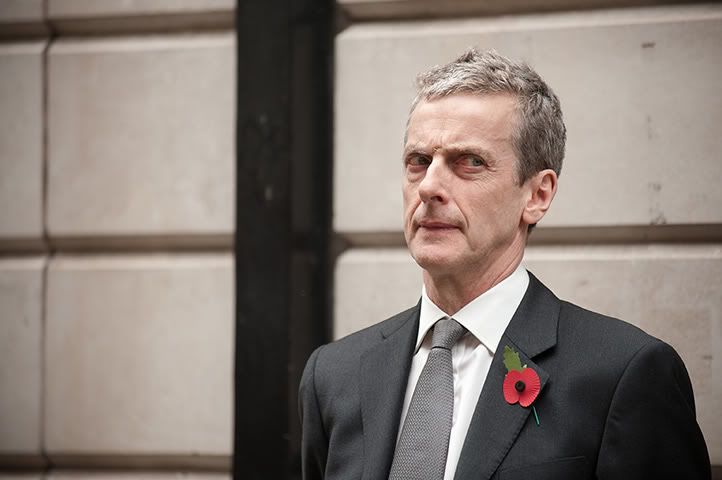 The Thick of It without Malcolm? That would be unthinkable. But the king of creative cursing initially may not be entirely recognisable. "When we first see Malcolm he's a bit subdued. He's been bored out of his mind for the last two years – but he doesn't stay like that for long," says Blackwell. "It was nice to write him as this sort of reduced figure at the beginning, and to give him that light and shade, knowing he'll end up as sweary and scary as he's ever been."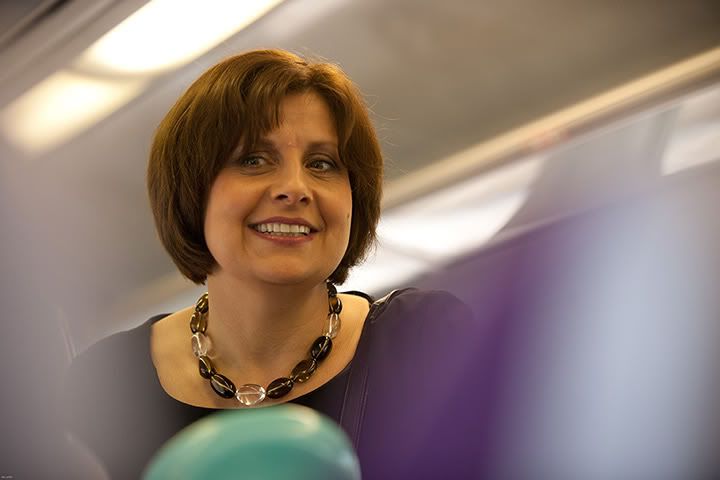 Part of Malcolm's frustration is rooted in being in opposition, of course. But part of it is rooted in Nicola's promotion to party leader. An appointment of which Malcolm – predictably, given that he memorably coined the term "omnishambles" specially for her – doesn't entirely approve. "Nicola was slightly out of her depth even as a minister. As leader, she's completely submerged. But she's desperately trying not to show it. She's both waving and drowning."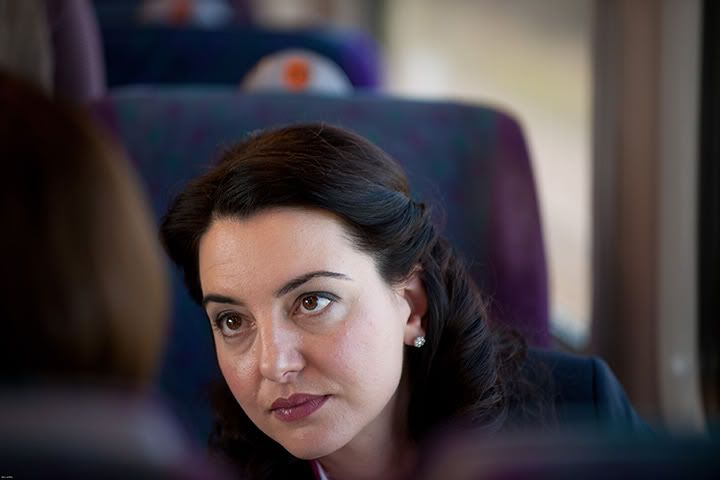 Now she's in charge of the party, Nicola has some fresh support in place - special advisor Helen Hatley. "Nicola has never really trusted Olly. And quite rightly. So she got Helen in," says Blackwell. "But Helen tends to tell Nicola what she wants to hear, rather than what she should hear. Malcolm despairs of them and so, weirdly, he's getting closer to Olly, a man he has abused for years and once called 'Fuckbob Shitpants'."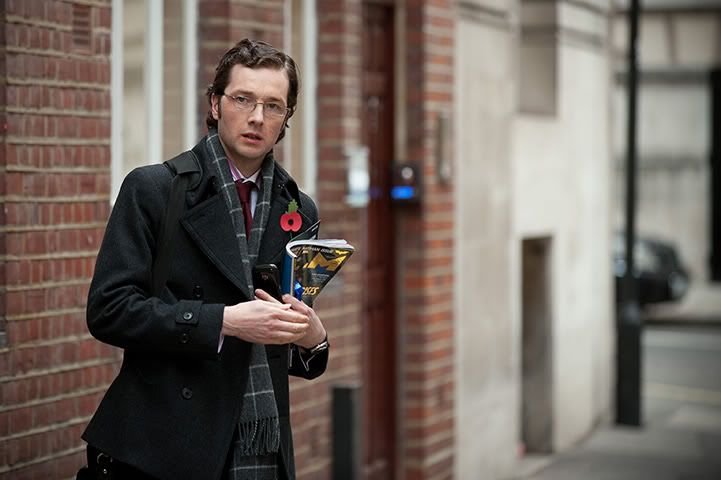 Olly, meanwhile, remains a special adviser to Nicola. "He hasn't matured, he hasn't become any nicer or more loyal or bought any better suits," says Blackwell. "He's still very much a dick."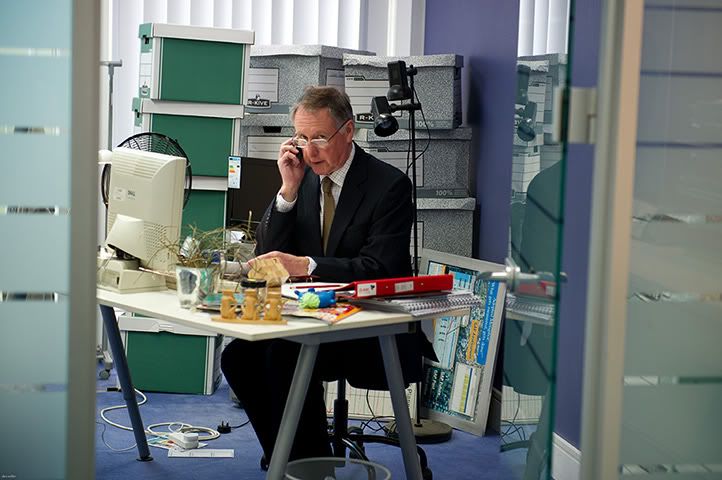 And Glenn? "In the opening episode we see that Glenn has made the worst decision of his career. He's crossed the floor, working for the government and hating it. Terri even says she's worried he might become a 'before he turned the gun on himself kind of guy'."
Coalition government has given the Thick of It Team plenty of scope – with Mannion now in office as the Secretary of State for Social Affairs and Citizenship. "In the first months of the coalition, it didn't actually seem that interesting. We'd talk to people and they'd say: 'Everyone is getting on really well, there's very little conflict', and it didn't sound like there was much comedy in there. So I'm glad we waited until now to do the show, when the cracks are definitely starting to show."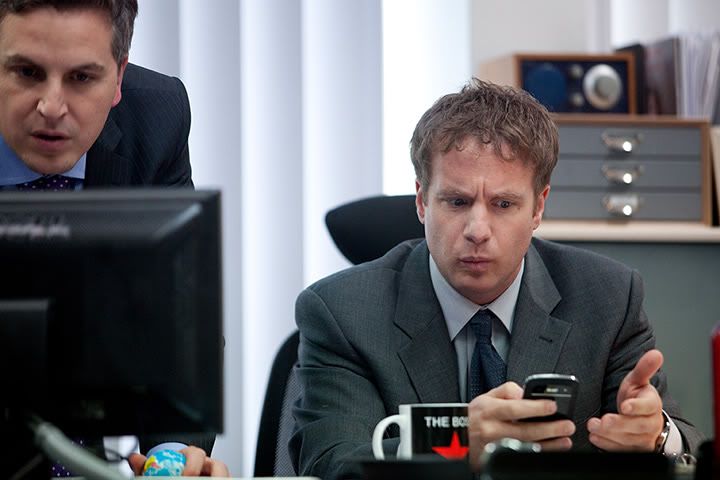 And what better way to heighten that tension, that to give Mannion a coalition partner in the shape of Fergus Williams. "He's ambitious and vain and absolutely delighted to be in power." Fergus gets very frustrated, especially by Terri, and is prone to childish temper tantrums. "He sees Mannion as outdated and irrelevant. They put on this united front, but behind the scenes there's a constant fight over who gets the credit for policy ideas."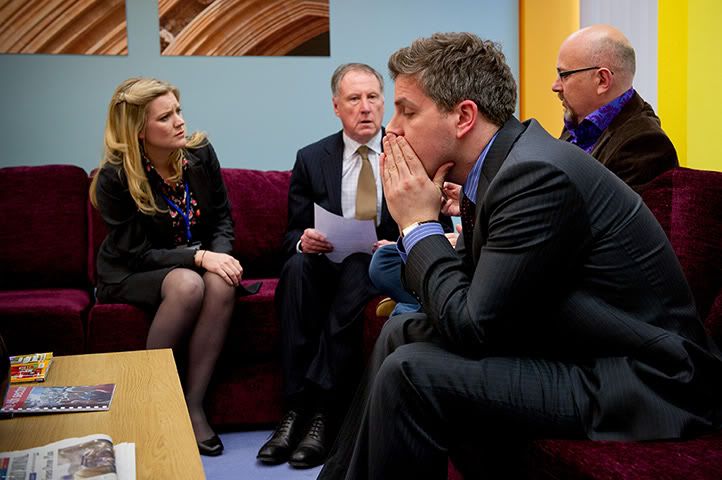 He also, brilliantly, comes with a special adviser that regular viewers might recognise – Adam Kenyon was the night editor of the Daily Mail in the 2007 Thick of It special, before leaving for government. "Fergus and Adam are a horribly self-posessed and overconfident pair," says Blackwell. "They play squash together. They do squat thrusts in the office together. They 'banter'. If a magazine existed that was a cross between the New Statesman and Nuts, they'd buy it."
Never seemingly entirely overjoyed with – or on top of – her job, DoSAC's head of press finds herself with new masters. And although Terri's heart might lift slightly at the arrival of Peter Mannion, she also has Fergus and Adam to deal with. "They're these young whippersnappers who she really doesn't care for. And, of course, there are now two ministers to complain that she's incompetent, not just one. So she's feeling less and less happy. In her heart she'd like to jack it all in and run a teashop."
Knowledge, as we all well know, is porridge. We await further nuggets of wisdom from the herbal-tea drinking, media be-spectacled communications chief Stewart Pearson, now hanging around No 10 as a Steve Hilton-esque figure and very much "still a thorn in Peter Mannion's side. If anything, Mannion hates him even more these days. And Stewart's worried the prime minister might be cooling towards him, which he finds very troubling."
Source