10:46 am - 08/27/2012
86-Year-Old Duchess Of Alba Is 86 Rocks Her Bikini
The Duchess of Alba does it again! The eccentric 86-year-old billionaire donned her floral bikini and hit up the waves with her 61-year-old husband, and RadarOnline.com has the photos from their fun day in the sun.
The Spanish aristocrat is clearly low maintenance when it comes to fashion – this is the second time she's worn the pretty two piece suit and purple sunglasses. She wore a bright red flower bow in her hair to complete the outfit.
In all her glory,
Maria del Rosario Cayetana Alfonso Victoria Eugenia Francisca Fitz-James Stuart y Silva
held tightly onto her husband Alfonso Diez's hand as she took a dip in the Mediterranean on her summer vacation on the Spanish island Formentera.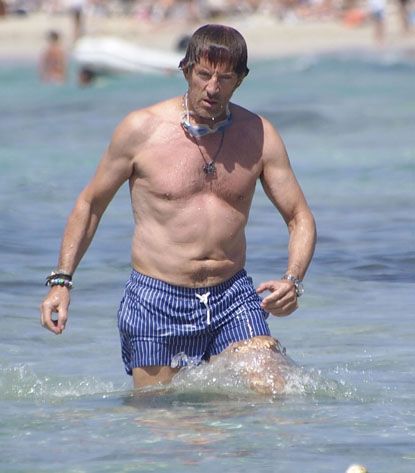 1
2