7:07 pm - 08/22/2012
Twitter reacts to Avril and Chad's engagement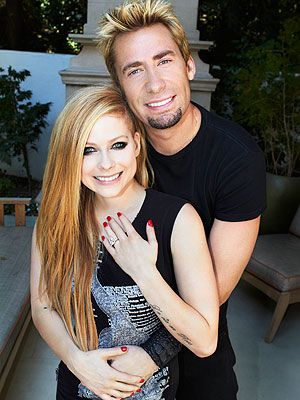 When Avril Lavigne announced her engagement to Chad Kroeger after a quiet, six-month courtship, a fellow Canadian and the frontman of much-maligned rock band Nickelback, it was almost a given that the pair -- who we shall dub Avrad -- would be mocked mercilessly on the internet.
Behold, a smattering of the insults posted to Twitter:
TV host/radio DJ Damien Fahey tweets: "Here's to Avril Lavigne marrying Chad Kroeger and one day giving birth to a happy, healthy Now That's What I Call Music! CD."
Comedian Rob Delaney snipes: "Avril Lavigne, if you Yoko Ono Nickelback I will be so mad at you!!!"
Music publicist Eric Alper quips: "Twitterverse exploding over upcoming Avril Lavigne and Chad Kroeger wedding. Why did they have to go and make things so complicated?"
Jimmy Kimmel Live! writer Eli Braden goes for the jugular: "Since talent skips a generation, the son of Avril Lavigne and Chad Kroeger will be the most brilliant musical genius of his era."
TV pundit Andy Levy writes: "I think we can all agree Avril Lavigne and Chad Kroeger shouldn't be allowed to write their own wedding vows."
And comedian Michael Ian Black chimes in: "People forget that Avril and Chad Kroeger are both Canadian so they HAVE to get married. It's also why Justin Bieber is going to marry Rush."
As for Lavigne, the 27-year-old "Complicated" singer, who was previously married to Sum 41's Deryck Whibley, has been tweeting and retweeting only the positive feedback.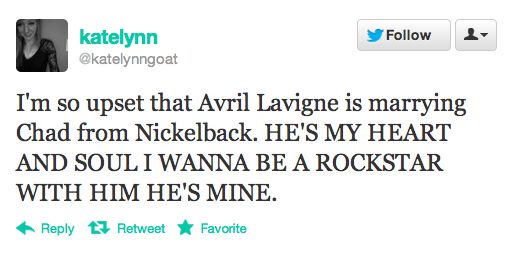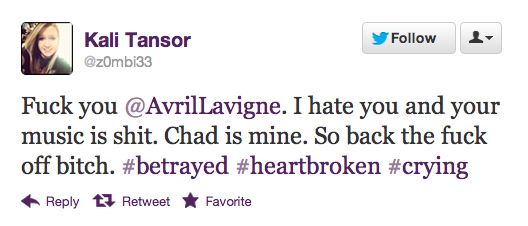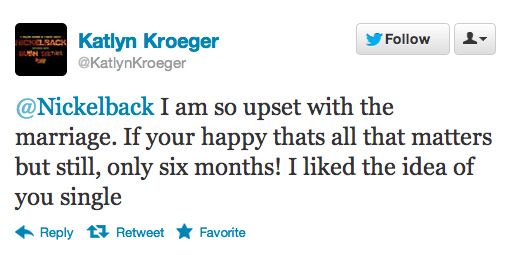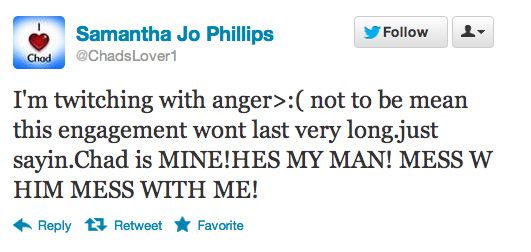 1
2