4:24 pm - 08/15/2012
Robert Pattinson & Kristen Stewart will not cross paths at MTV Video Music Awards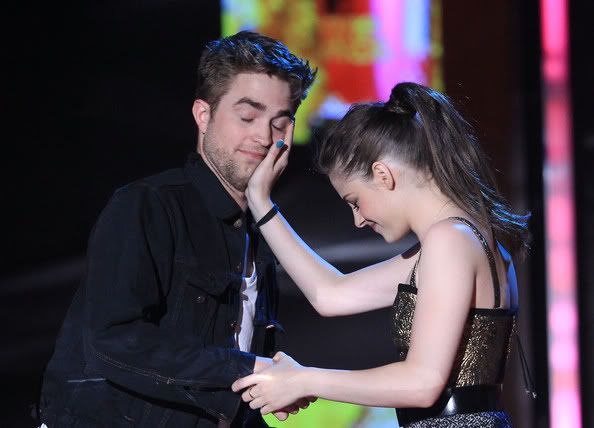 There's been a lot of buzz about a potential Kristen Stewart and Robert Pattinson run-in at the upcoming MTV Video Music Awards.
Gossip Cop can report, however, that there will be no awkward encounter between the Twilight stars.
Sources at the Toronto International Film Festival confirm to us that
Stewart will be there — not at the VMAs in Los Angeles — on September 6.
Meanwhile, Gossip Cop hears from MTV sources that
Pattinson was never confirmed to attend the awards.
source