Dylan O'Brien with TVAfterDark
On 3 seasons, Stiles' characterisation from his writing to some ad lib, working closely with Jeff Davis, the possibility of writing an episode in the future, and any future supernatural expectations for his character.
Holland Roden with TVAfterDark
On the development of Lydia's character from season 1 to season 2 and from concept to reality, her favourite episode, on Jackson and Lydia trying to understand what's happening, what sets Lydia apart from other typical "mean girls" (she's a genius), and the romantic possibilities for her character. [With bonus Dylan O'Brien dancing in front of a mirror in the background at the end of the video. LOL]
Dylan O'Brien with TV Fanatic
On Stiles' love for Lydia.
Tyler Posey with TV Fanatic
On Scott and Alison's relationship.
Holland Roden with TV Fanatic
On what's in store for Lydia and whether or not she's being conrolled by someone else.
Tyler Hoechlin with TV Fanatic
On Derek's role as a leader and his relationship with Stiles.
Colton Haynes with TV Fanatic
On his tendency to be shirtless and his feelings on Jackson's crazy mood swings.
Crystal Reed with TV Fanatic
On the differences between her scenes with Scott and her more physically demanding scenes. Will she follow in her family's footsteps?
Source1
2
3
4
5
6
7
8
I'm sorry I'm not sorry for all the Teen Wolf news, guys.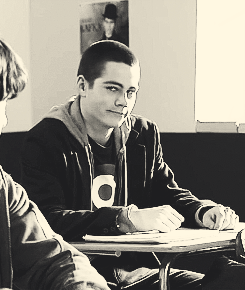 LJ's HTML is making me want to shoot myself in the face more violently than usual tonight. Sorry, MODs. I've checked this on my LJ as well. It should work now. If not...I quit.