8:11 am - 06/05/2006
Stars are Blind!
I work in radio and received this in my daily industry e-mails.....looks like Warner Brothers is freaking out just a lil bit! =)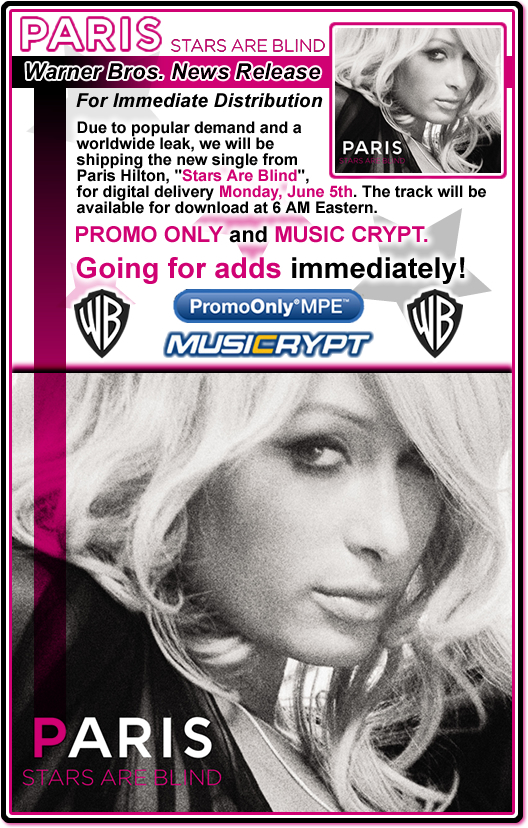 The promo cover for the single sucksssssssss...i think a shot of her crotch would have a been a much better choice.....
EDIT
: just in case you want to hear
THE HOTTEST HIT SINGLE IN THE HISTORY OF MUSIC
download it here:
Paris Hilton - Stars Are Blind