9:26 pm - 06/30/2012
First pictures of Alan Rickman and Ashley Greene filming CBGB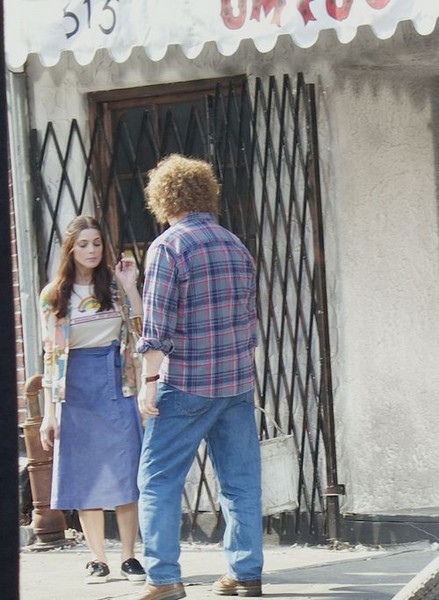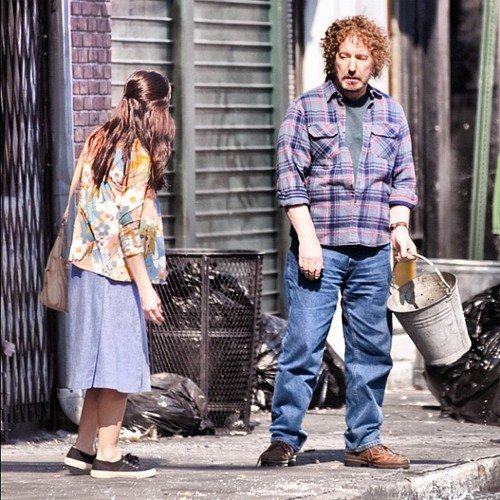 on CBGB set in Savannah, Georgia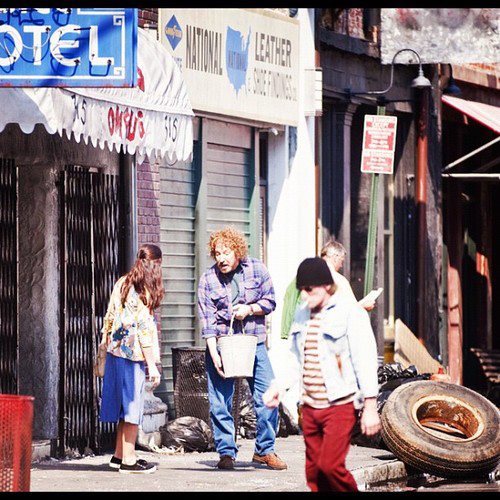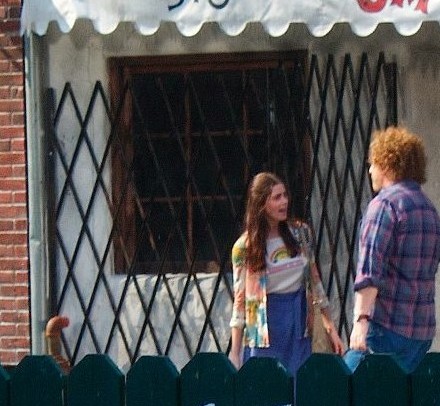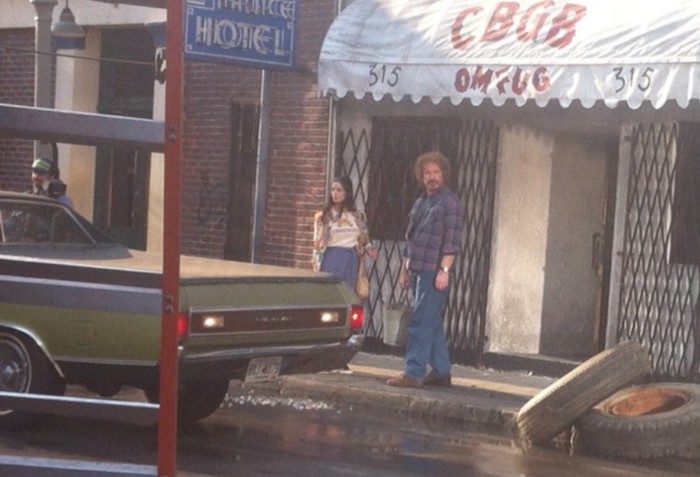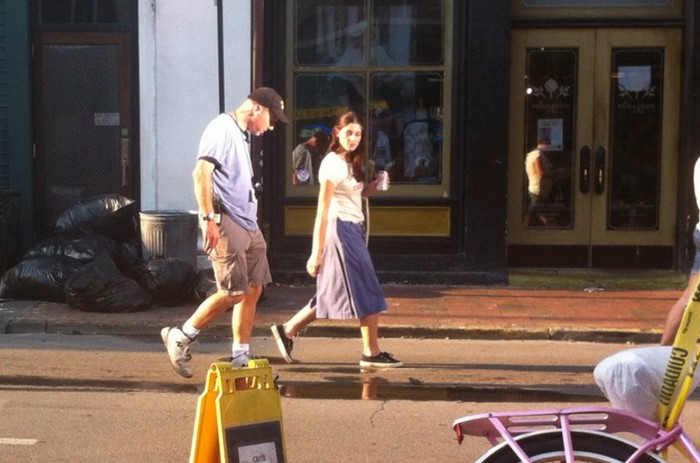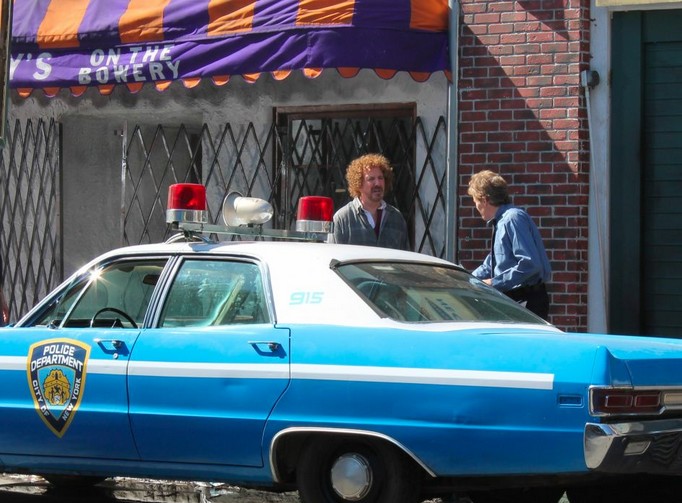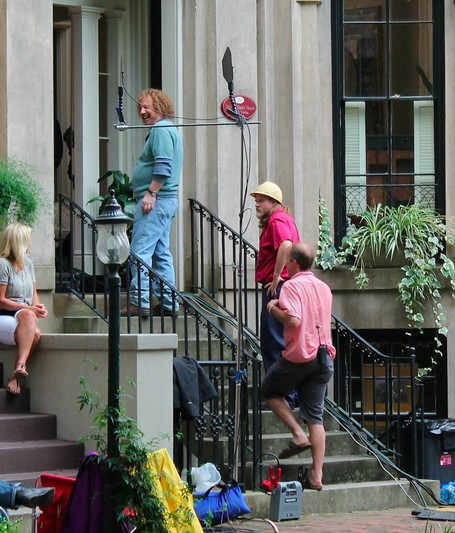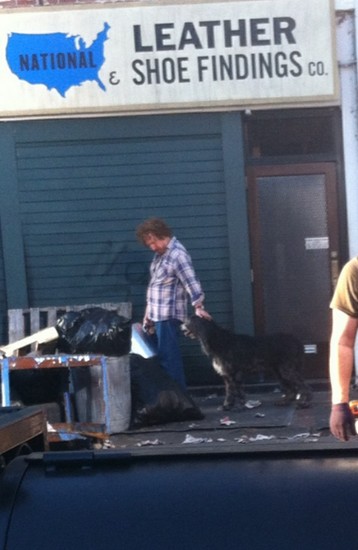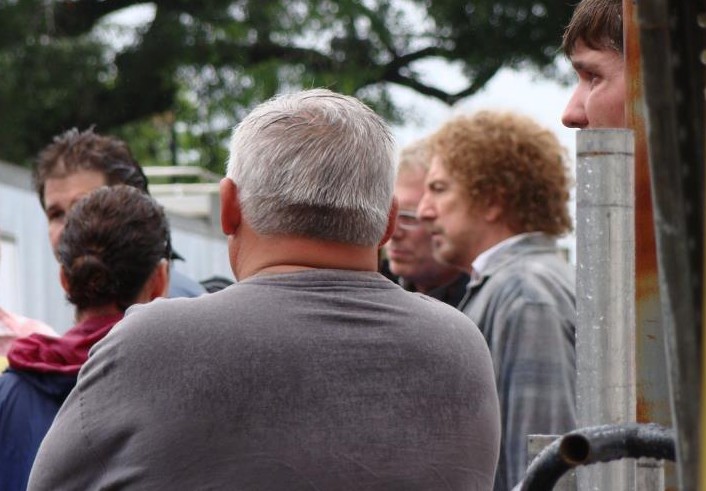 "CBGB,"
which chronicles the famous New York City music venue during the burgeoning punk rock scene of the 1970s, is
currently filming in Savannah, Ga.
Lucky residents have had the pleasure of spotting Rickman, sporing a curly red wig, on set as legendary CBGB owner Hilly Kristal.
Meanwhile, the film, produced by Brad Rosenberger, Randall Miller, director Jody Savin and Kristal's daughter, Lisa Kristal Burgman, is shaping up to be quite the star-studded affair.
Malin Akerman is set to portray rock icon Debbie Harry
, while
Rupert Grint will play guitarist Cheetah Chrome of punk band the Dead Boys
.
"Avatar" actor Joel David Moore and Julian Acosta will play Joey and Johnny Ramone
, respectively, while "Seinfeld" veteran
Estelle Harris will star as Kristal's mother, Bertha.
"CBGB" recently cast "The Big Bang Theory's"
Johnny Galecki as Terry Ork, "The Borgias's" Mickey Sumner as Patti Smith, and Foo Fighters drummer Taylor Hawkins as punk legend Iggy Pop
. And in case you thought the film needed ever more star power, "Twilight" starlet
Ashley Greene is set to play Lisa Kristal, Hilly's daughter, while "Hangover" star Justin Bartha will take on the role of Stiv Bators, the lead singer of the Dead Boys.
1
|
2
|
3
|
4
|
5
lol that wig = Napoleon Dynamite meets Ron Weasley