9:36 am - 06/06/2012
Kellan Lutz wears too much makeup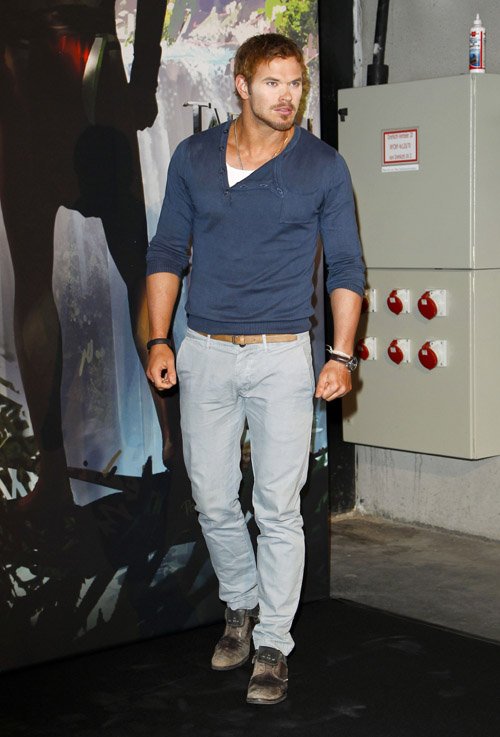 Kellan Lutz was spotted at a photocall for his new film "Tarzan 3D" in Munich, Germany today (June 5) with his uber-cute costar Spencer Locke
as he posed for pictures and talked with the press.
"Tarzan 3D" is currently in production under the direction of Reinhard Klooss, and is a modernized adaptation of the classic jungle story.
Per the synopsis, "
Tarzan and Jane Porter face a mercenary army dispatched by the evil CEO of Greystoke Energies, a man who took over the company from Tarzan's parents, after they died in a plane crash.""Tarzan 3D" is slated for a 2013 release.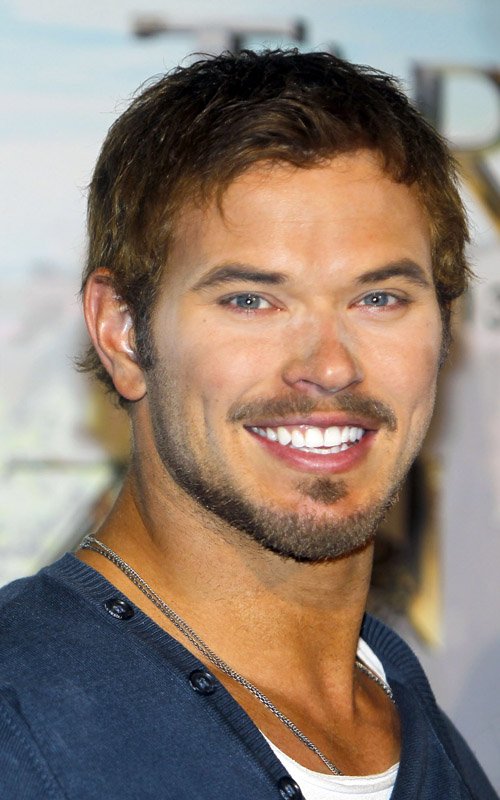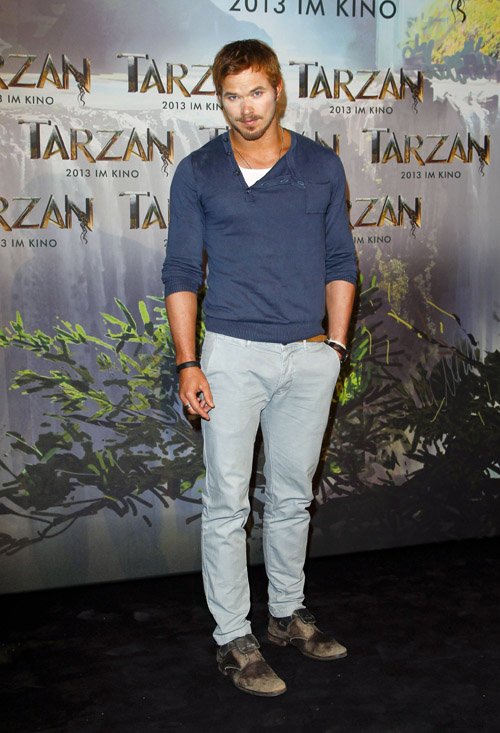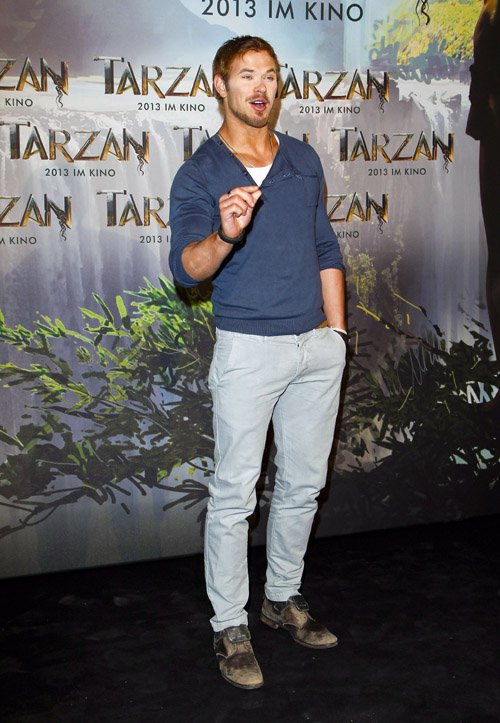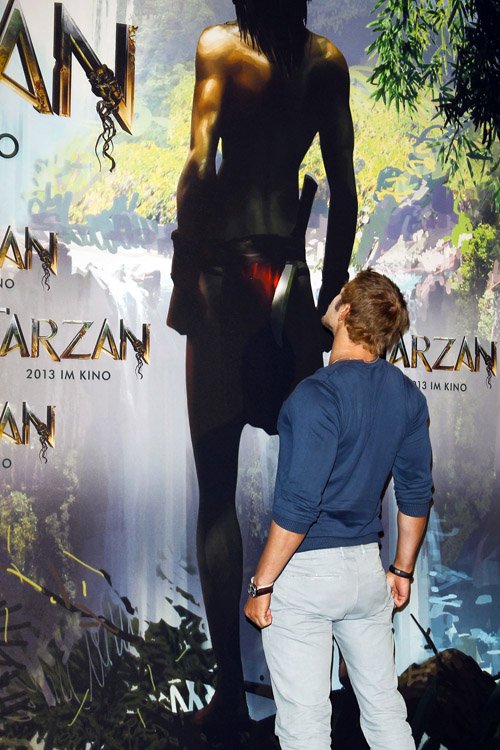 get out!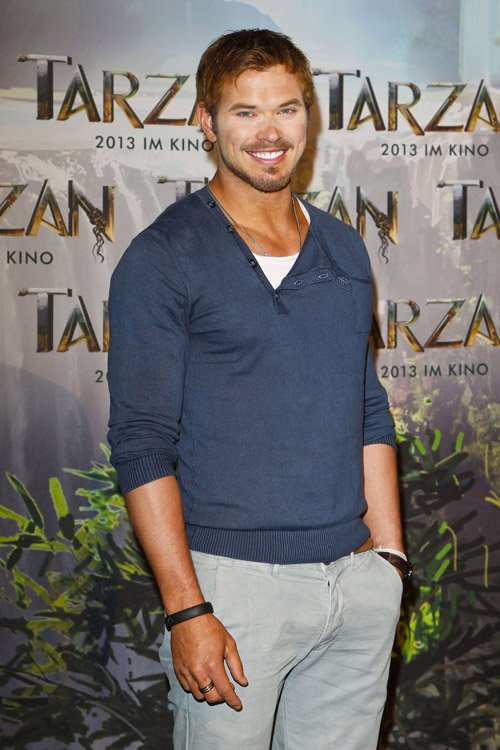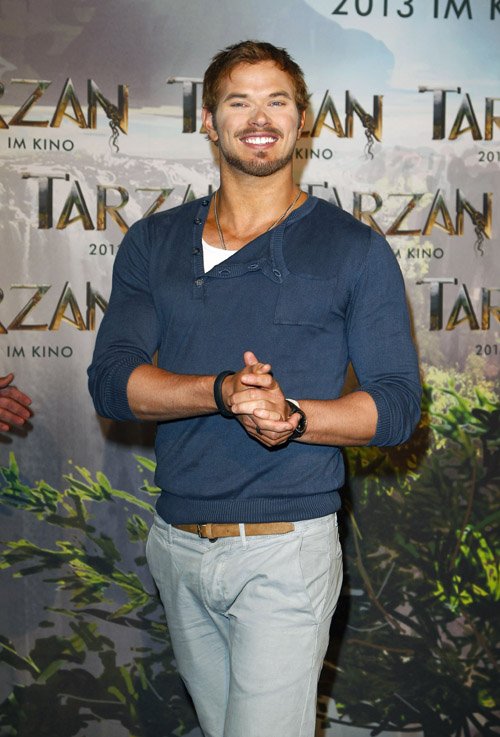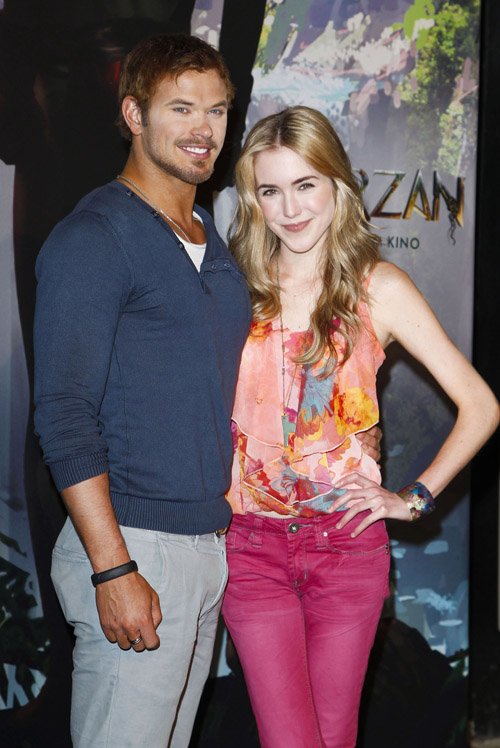 his boobs are bigger than mine! NOT FAIR!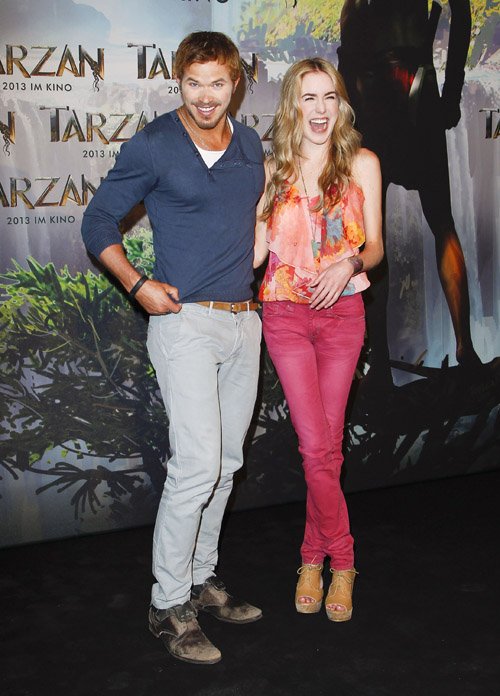 Kellan Lutz is shirtless sexy alongside model Kate Upton in this exclusive campaign image for the upcoming Dylan George and Abbot + Main lines,
taken earlier this year in Venice Beach, Calif.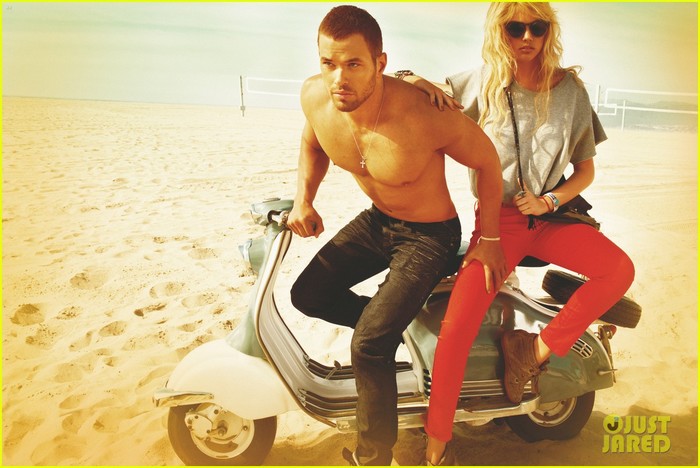 "I try to always stay active and run regularly, but the most important regimen I do to prep for a shoot is my dieting. Eating the right foods is just as important as working out the right way," Kellan explained exclusively about prepping for a photo shoot.
"
For this shoot, I cut out carbs a week before and ate a lot of chicken and vegetables three times a day, drank gallons of water each day, and during the shoot I would drop down and do pushups and crunches throughout the day to keep the definition needed for each shot
," Kellan added.
The two Fall 2012 lines will debut next week!
source
|
source