5:08 pm - 06/01/2012
OH SWEET BABY JESUS! MICHAEL EALY IS SO FINE.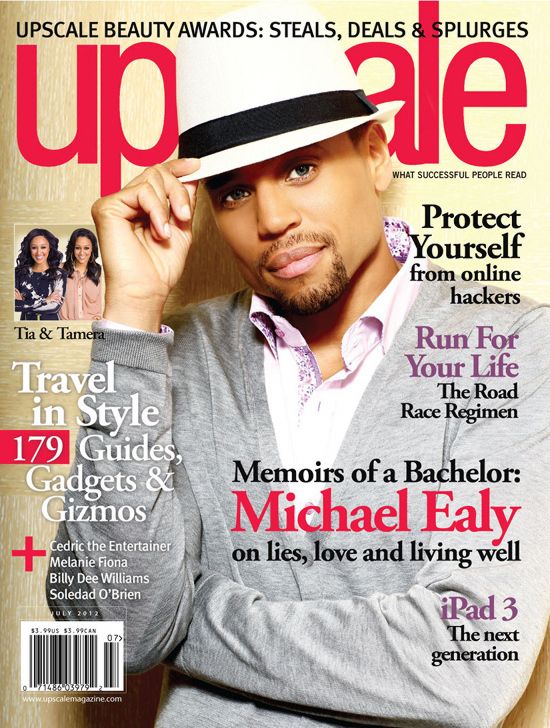 Fresh off a successful stint as Taraji P. Henson's love interest in Think Like A Man, Michael Ealy is just being his usual sexy self on the July 2012 cover of UPSCALE Magazine. Peep the cover, plus what he had to say about his difficult dating life inside...
The ridiculously sexy Michale Ealy, who stars as cop Travis Marks on USA's "Common Law," is getting his due in Hollywood with a successful blockbuster film and now a second season of his tv show. He's aso learned a few things about dating--like why he shouldn't date women in the industry anymore (wihch means there's hope for the non celebs out there!). Check the highlights below:
On why he doesn't date indstry chicks
"I've been done with [dating industry women]. You do it for years and years and years—theater, television, film. It's a workplace thing... But the difference for me now is that I'm mature enough to know that this is a work thing. The minute we stop production, I'm not going to feel this way anymore."
On why his past relationships were a bust
"I think there was a part of me that was just attracted to the crazy. I tended to involve myself with women that brought drama. And I had a bit of a savior complex. I thought I could save them from whatever daddy issues or cheating issues [they had]."ow
"In the past, I was definitely known as a guy who took himself and his relationships a little too seriously. I won't say that I always knew how to have a lot fun."
PROBABLY TALKING ABOUT HALLE BERRY TBH
source




I've just watched both seasons of Sleeper Cell and OMG that show gave me EVERYTHING I wanted. LAWD