5:09 pm - 04/26/2012
Guess who I met...the suspense is palpable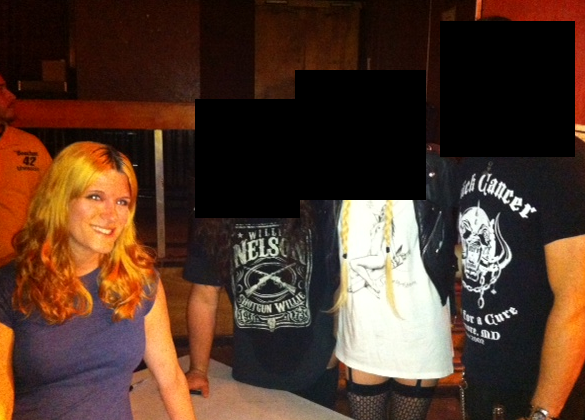 Taylor Momsen/The Pretty Reckless! Please excuse my red-as-fuck face - I get nervous meeting celebs and also, I blame the lighting, as my hair has pink in it too, apparently.
Anyway, they were actually very nice, and put on a really good show. Taylor thanked me for coming to the show and was super sweet. No, I didn't get close enough to her to smell her, but she had just been smoking, so I imagine she'd smell like that. My boyfriend kept going on about how the guy on the left had the biggest mouth he'd ever seen, and I had to agree.
/csb Carry on, ONTD!
Source: A shitty club in downtown Orlando.