12:28 pm - 03/19/2012
Royal Roundup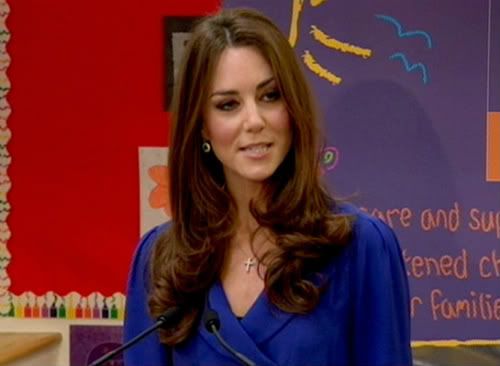 Monday marked a major milestone in the Duchess of Cambridge's royal career – Prince William's wife gave her first ever public speech. Slightly nervous but intently focused, Kate began a new chapter of her career with words several weeks in the writing, which she penned herself.
Monday's speech marked the opening of the £3 million Treehouse hospice and the beginning of a wonderful relationship with its glamorous patron. The publicly funded facility provides care for terminally ill children and support for their loved ones.
Watch the video
HERE
.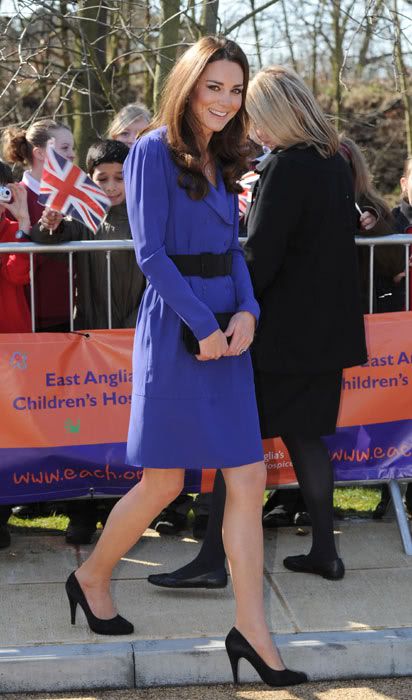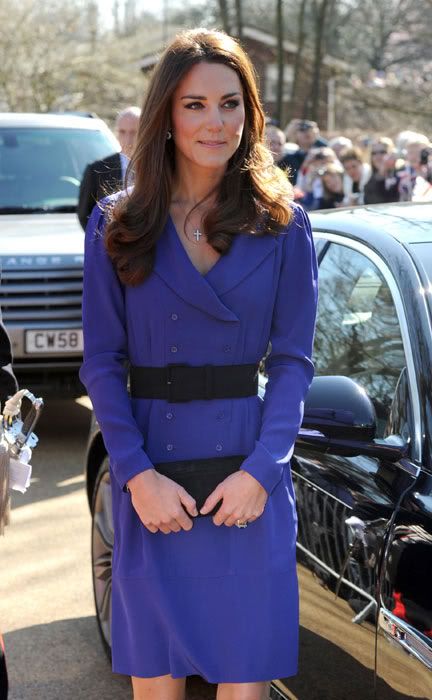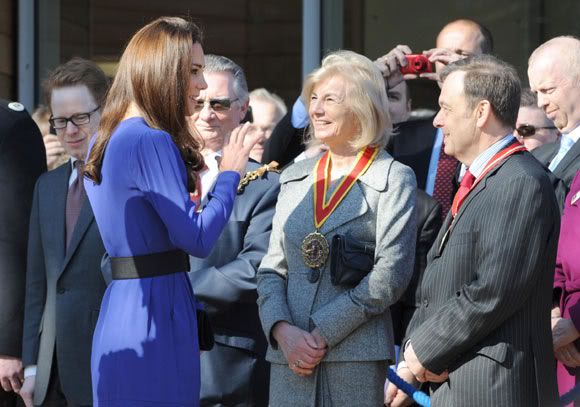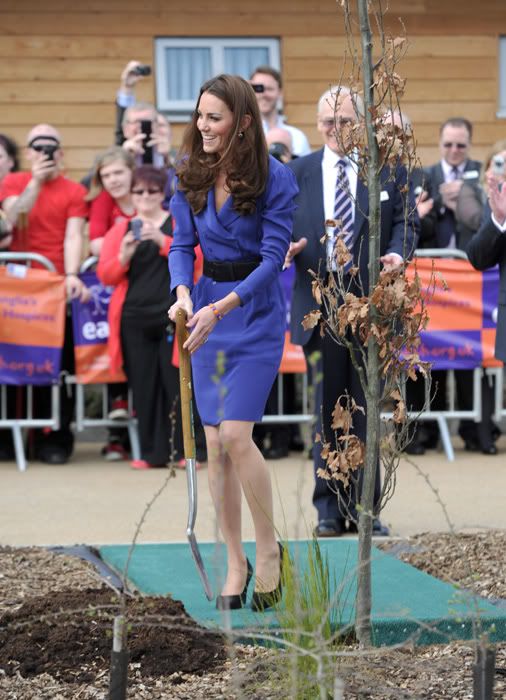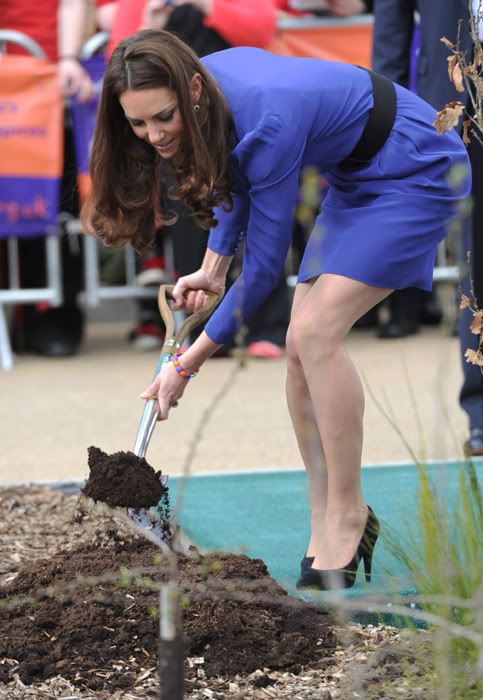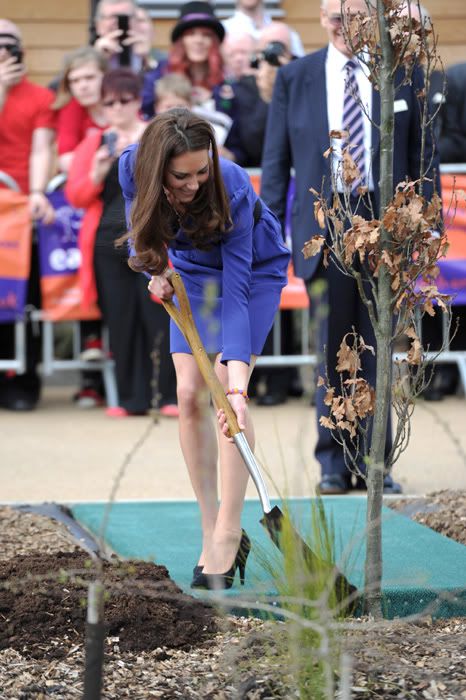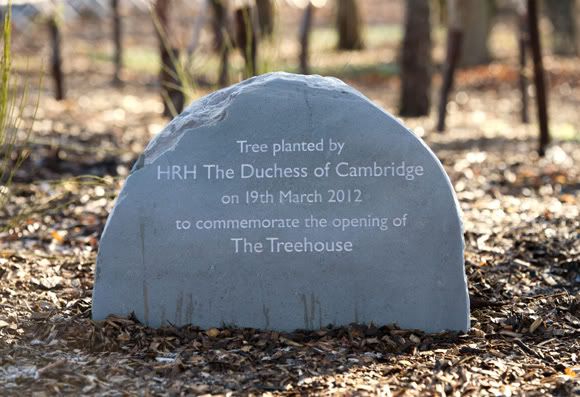 Kate's sartorial choice was an electric blue Trina dress by Reiss. Her mother Carole owns an identical version which she wore to Ascot in 2010.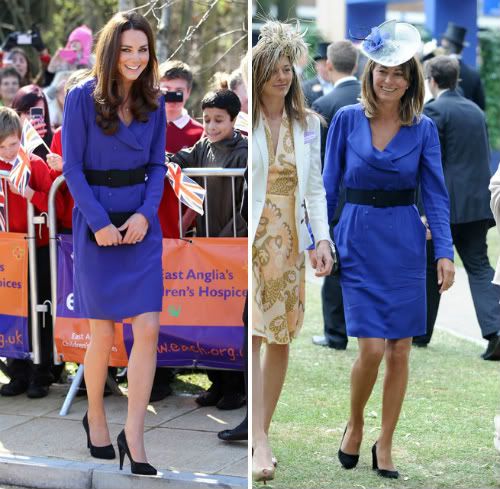 Kate completes St. Patrick's Day engagement
On Saturday, the Duchess of Cambridge carried out a flawless solo military engagement, with one soldier declaring: "She did brilliantly, she was perfect".
These glowing reviews came from her visit to the Irish Guard's St Patrick's Day parade in Aldershot – where she handed out Shamrocks to 40 members of the 1st Battalion and their Irish Wolfhound mascot, Conmael.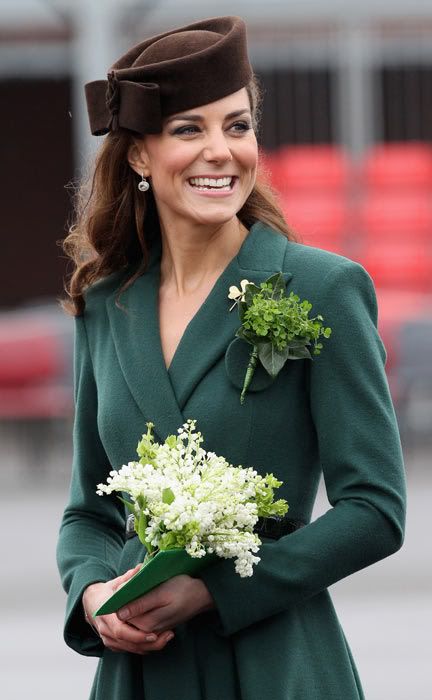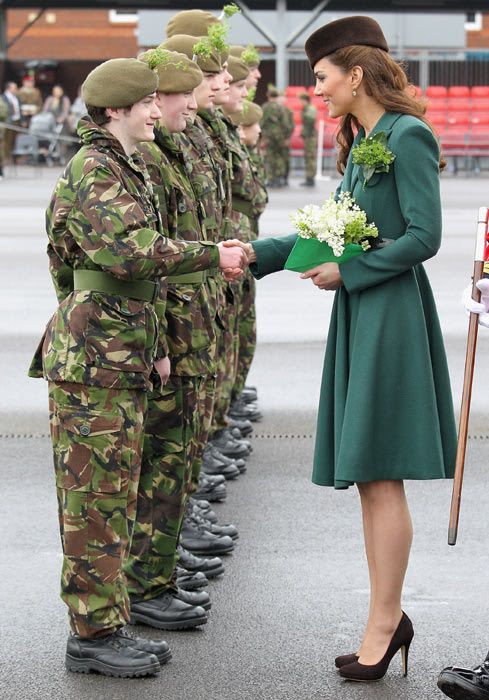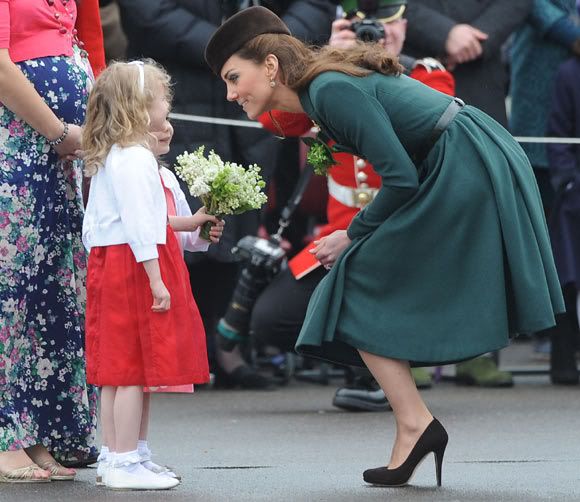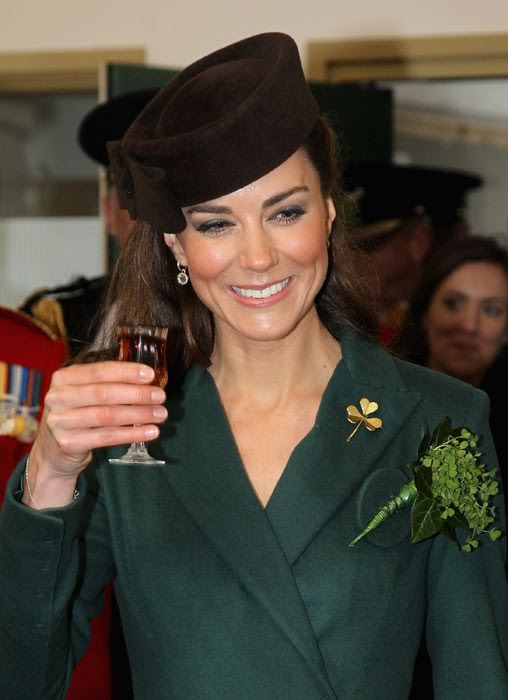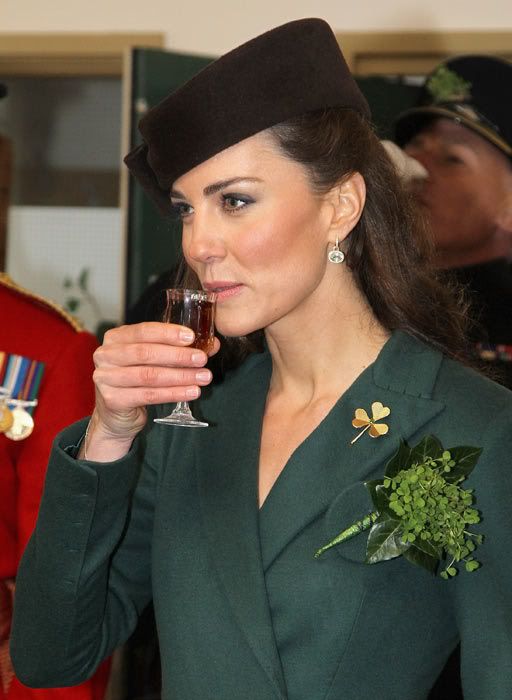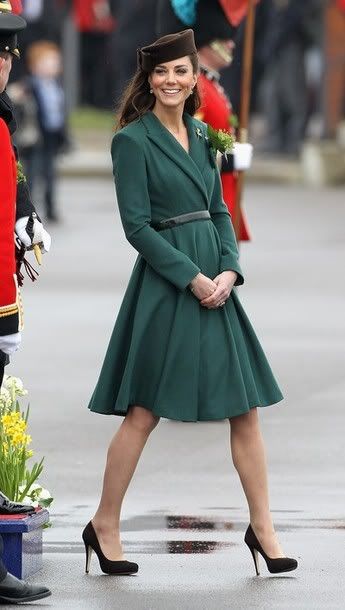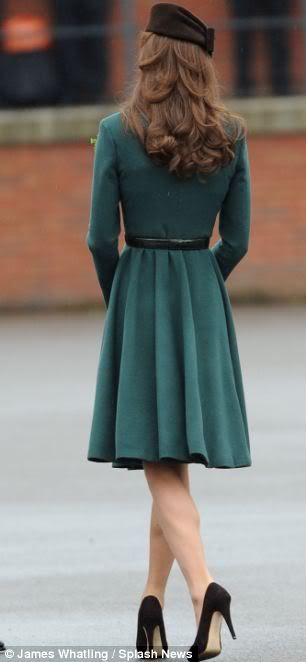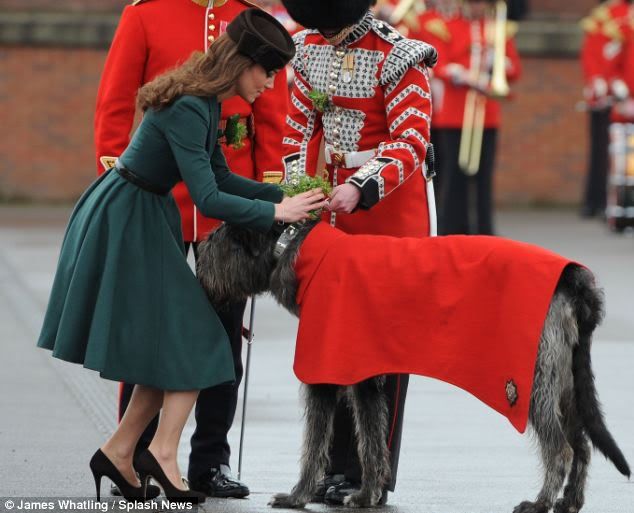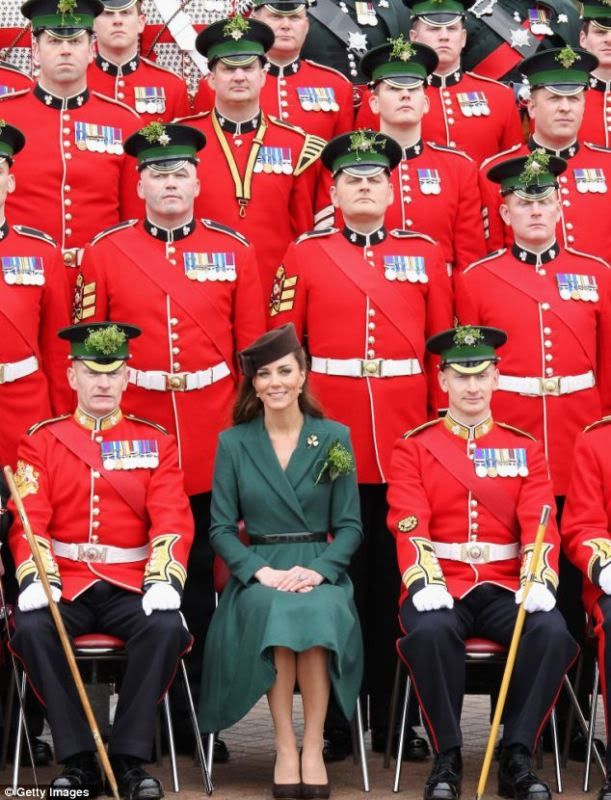 The visit to the regiment used to be carried out by her husband William's great-grandmother, the Queen Mother, who died ten years ago. That job was then passed on to Princess Anne, and is now likely to be Kate's role.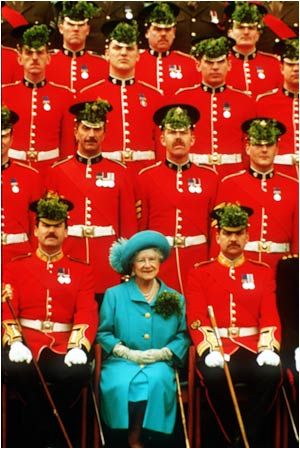 Kate plays hockey
It's not often we see the Duchess of Cambridge out of her towering heels. But on Thursday she traded her fashionable footwear for trainers during a game of hockey.
Sporty Kate, who was the captain of her school hockey team and has the scars to prove it, took part in a training session at the Olympic hockey arena with Team GB athletes.
On seeing the assembled crowd of players, journalists and officials, the Duchess exclaimed: "Oh please don't tell me I have to do it in front of all these people!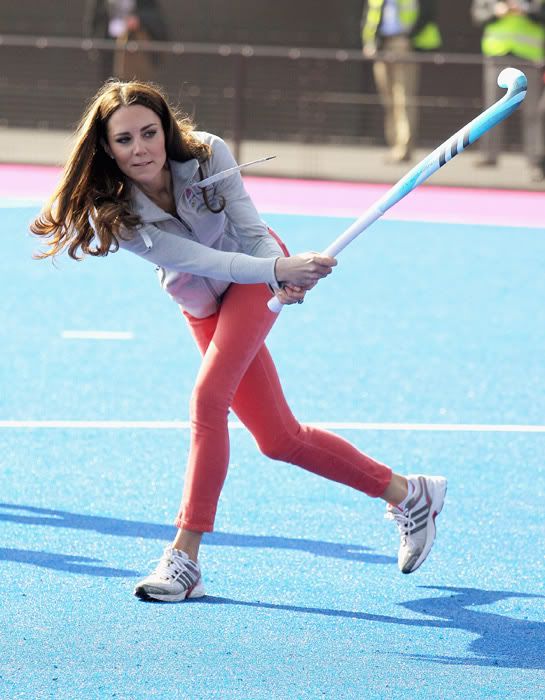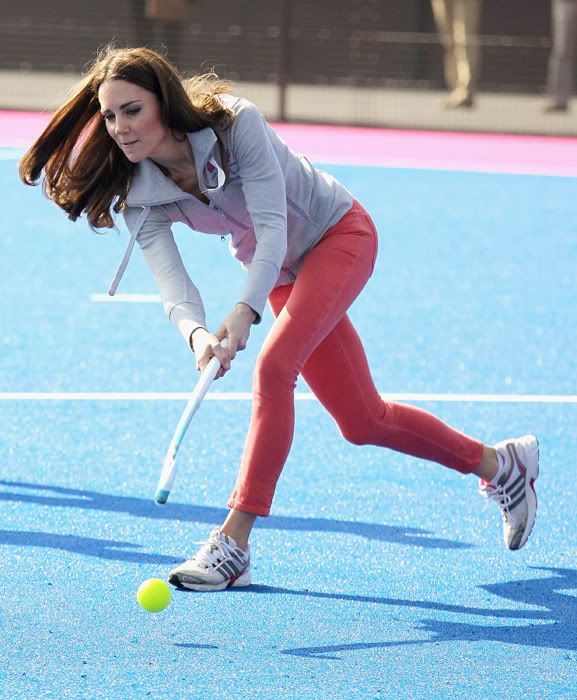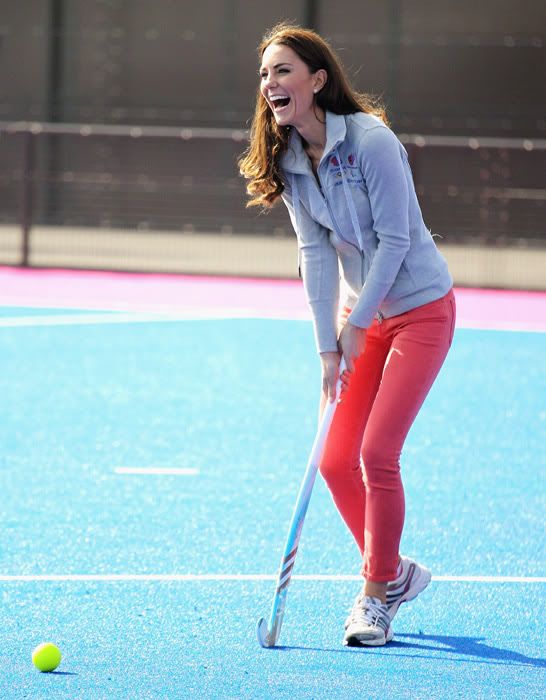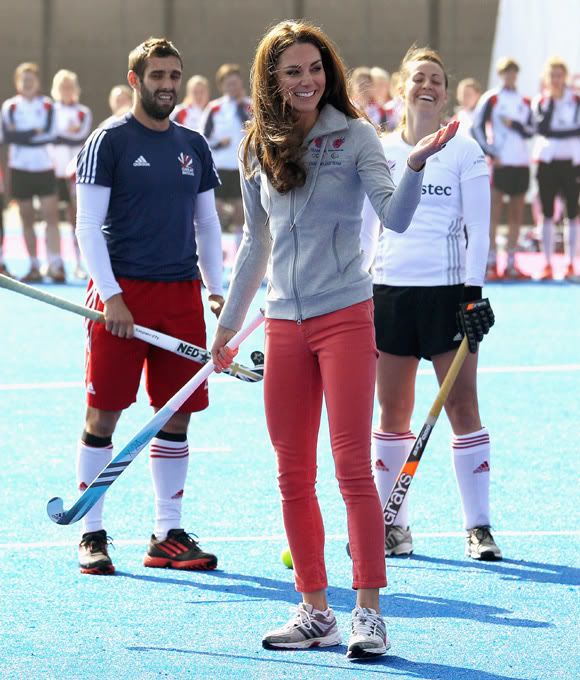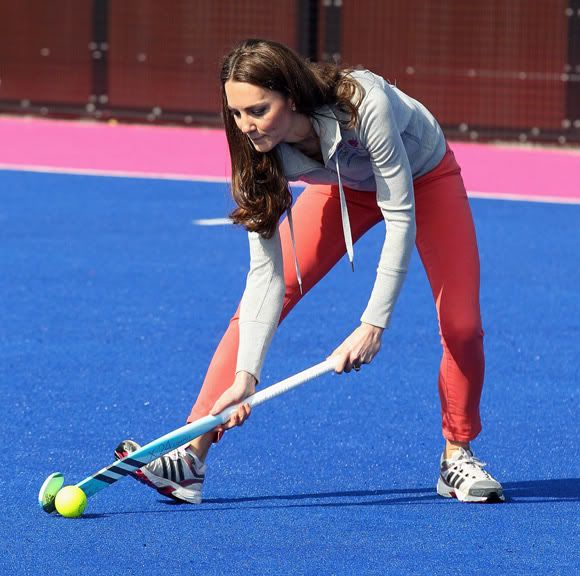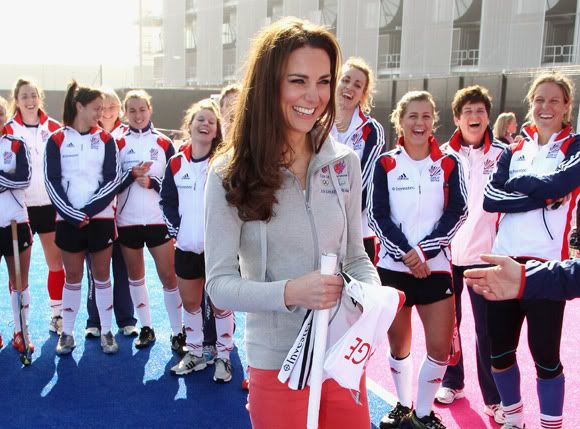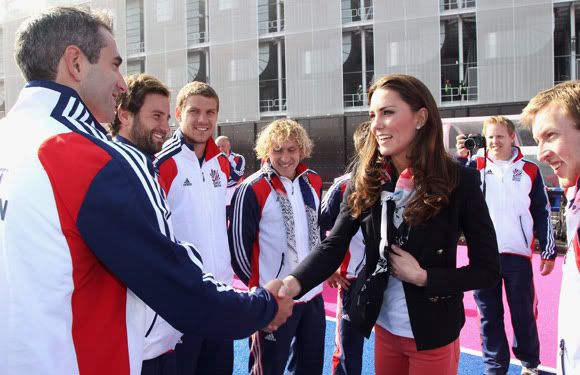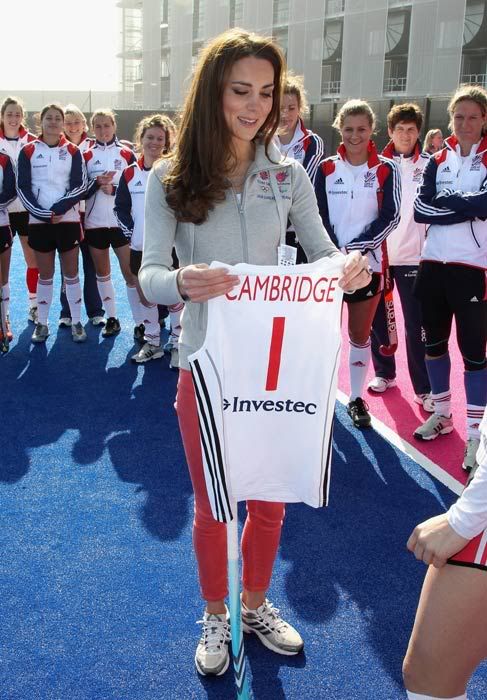 Swedish Royal Family hold gala dinner
Queen Silvia, King Carl Gustaf, Prince Daniel and Princess Madeleine attended an official gala dinner held inside the Charles XI gallery at the Royal Palace in Stockholm.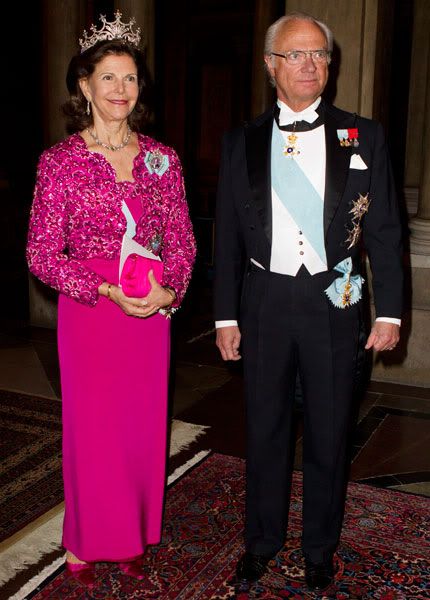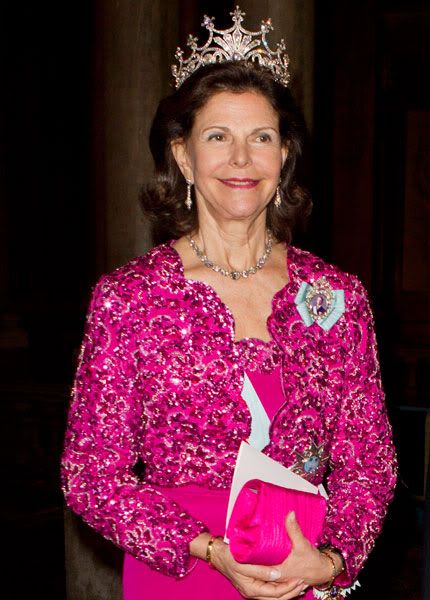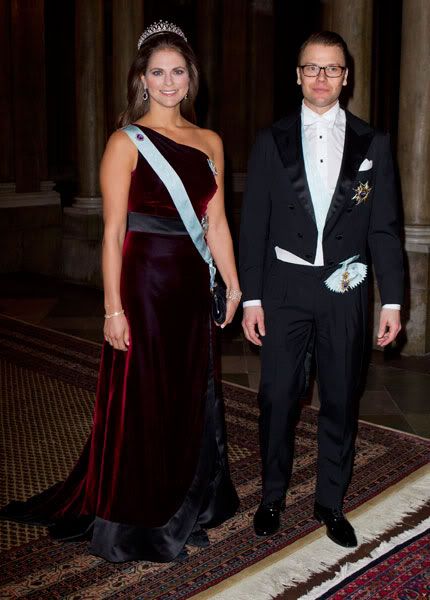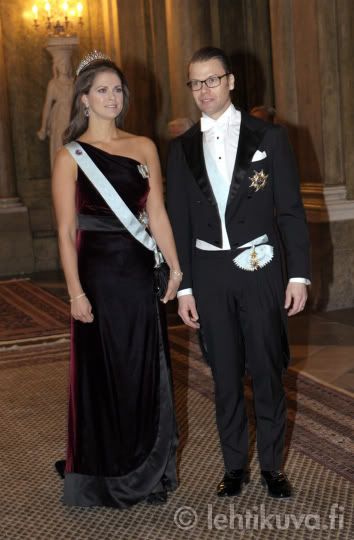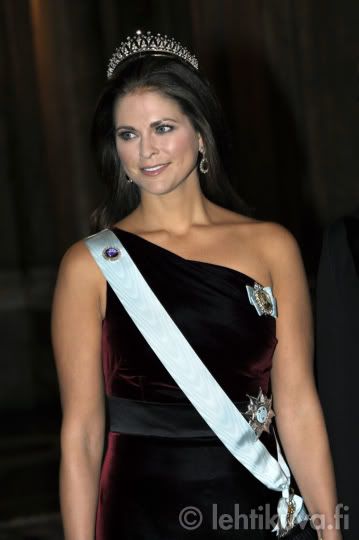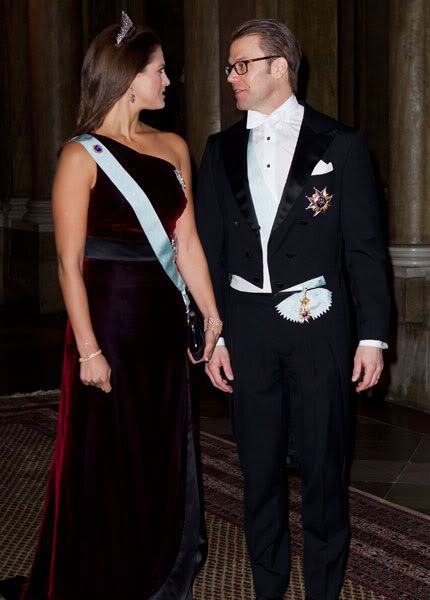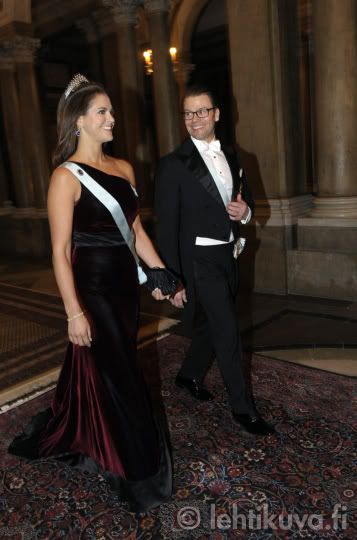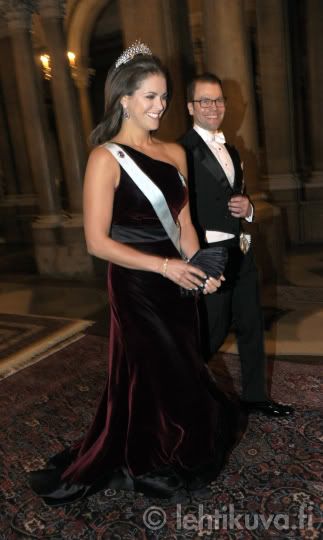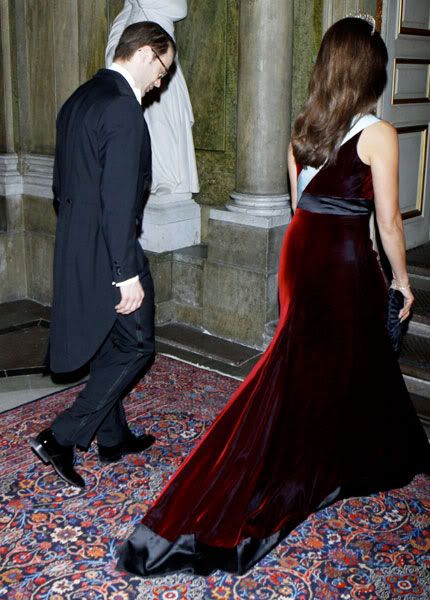 Princess Victoria talks about motherhood
Crown Princess Victoria is determined to enjoy these first few months with new baby, Princess Estelle. The new mom has given her first comments to Swedish paper Aftonbladet, who found her and husband Prince Daniel on a walk with the baby in a park near Haga Palace. Being new parents, the couple said, is a
"fantastic, wonderful feeling"
. But they aren't getting too ahead of things, the future queen also said:
"Everything's going well, but it's still the early days. All she does is eat and sleep."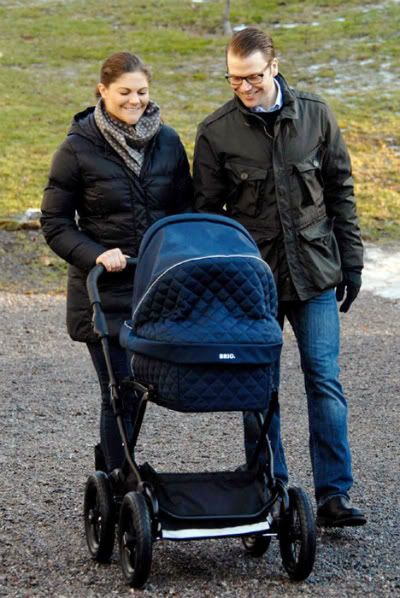 The Princess has already taken on staff to help with the child for when she and Prince Daniel are away. They have hired nanny Elizabeth Zimmermann who cared for Victoria, Carl Philip, and Madeleine as children. With staff on-hand the Prince and Princess are still trying to get the most out of this time:
"I want to have this time for myself, to be with Estelle. I think it's important to make the most of it and take advantage of this chance to stay home while I can."
It is unknown when the Crown Princess will return to work; the court schedule through mid-April shows no engagements for the Princess.
Princess Letizia attends CNSE Foundation Awards
Princess Letizia of Asturias participated in the CNSE (National Confederation of Deaf People) Foundation Awards in Madrid, Spain and used sign language at the event.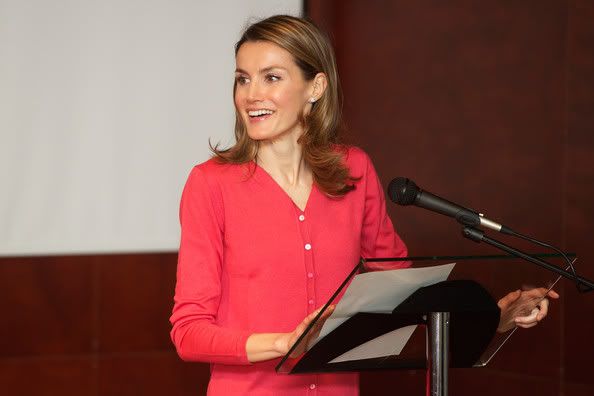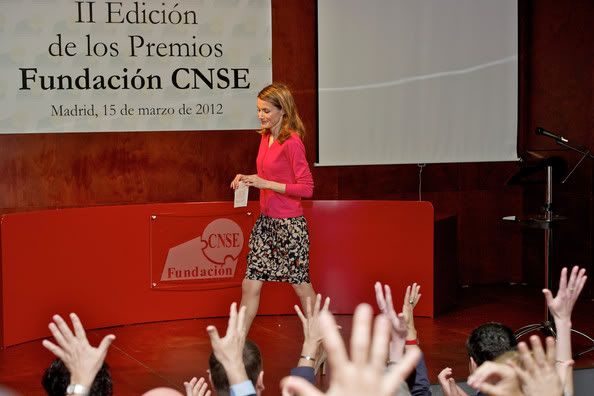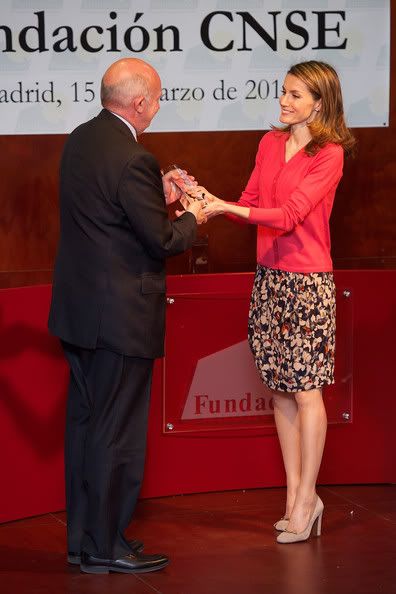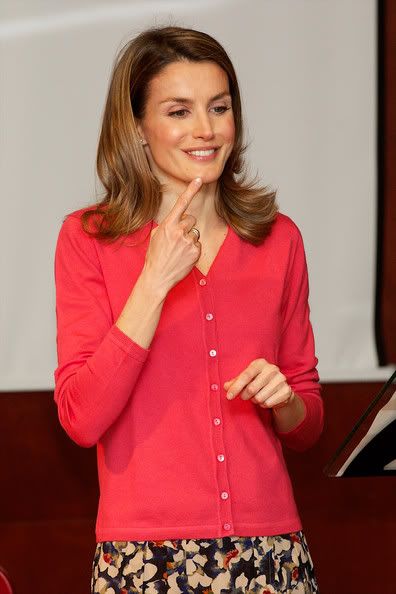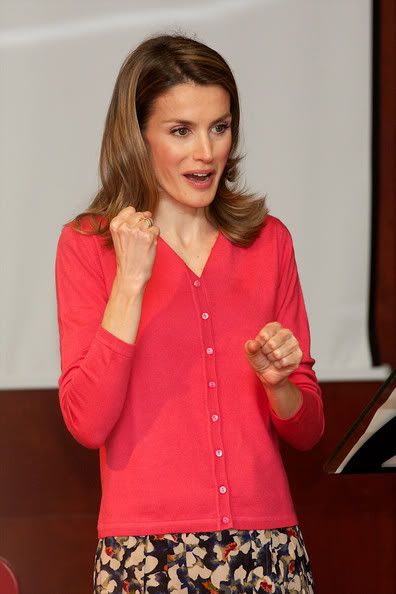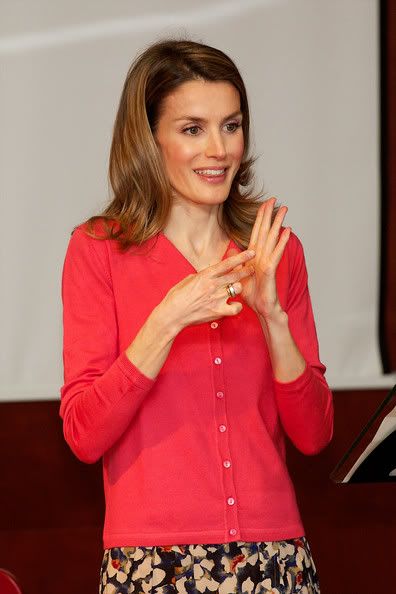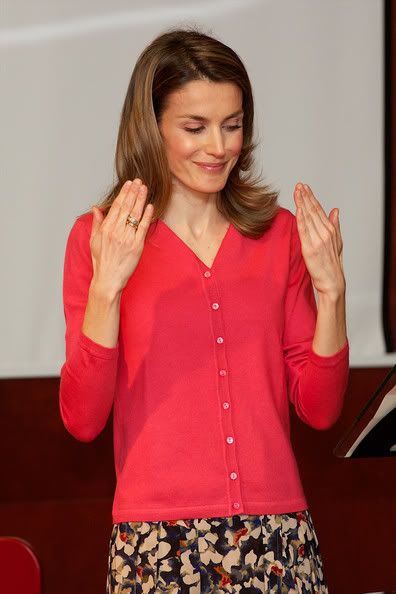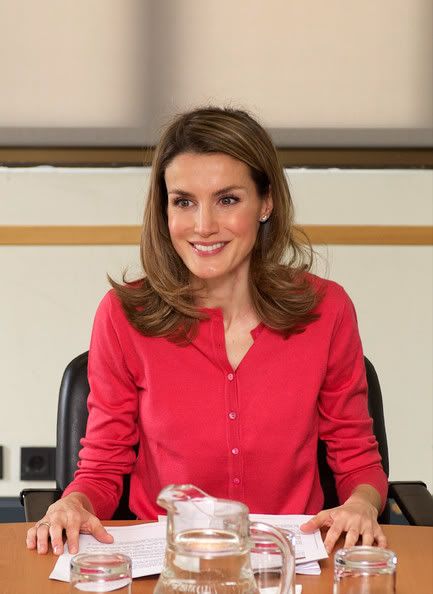 Norwegian Royal Family go skiing
Prince Haakon (♥), Princess Mette-Marit, and their children Princess Ingrid Alexandra and Prince Sverre Magnus on a skiing holiday in Asker (with their doggie Milly Cocoa)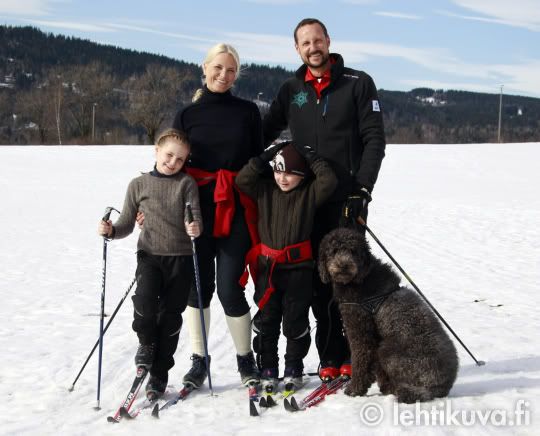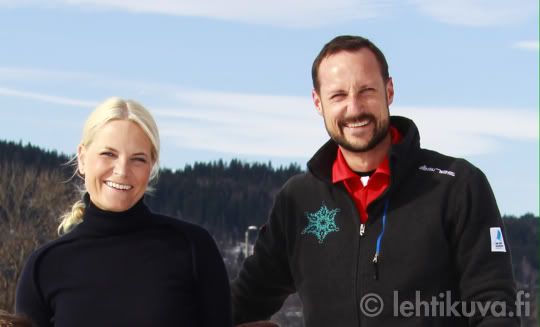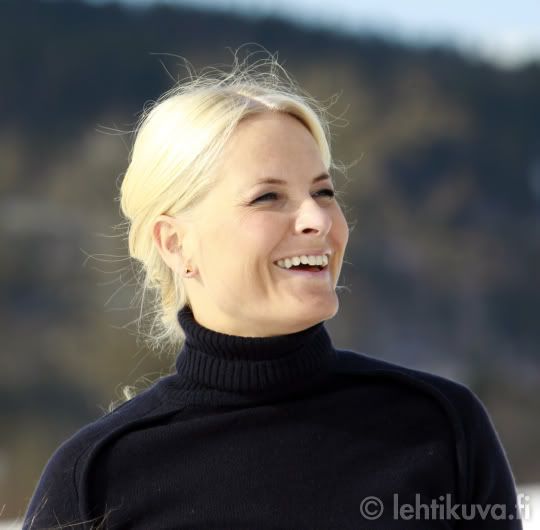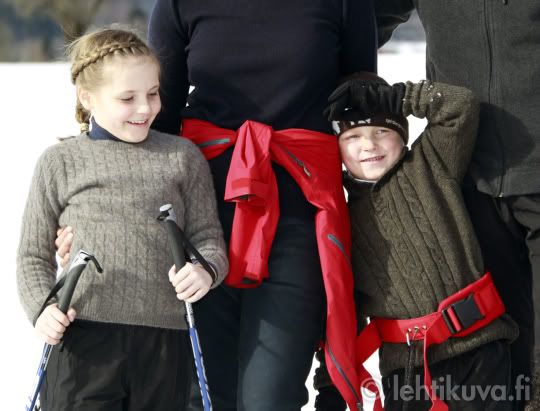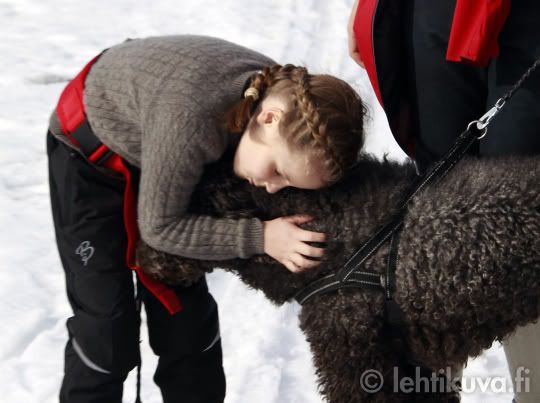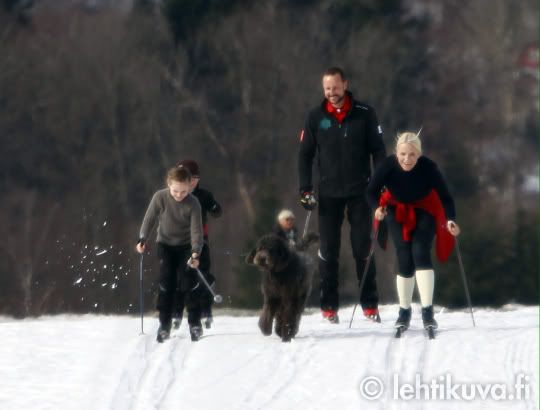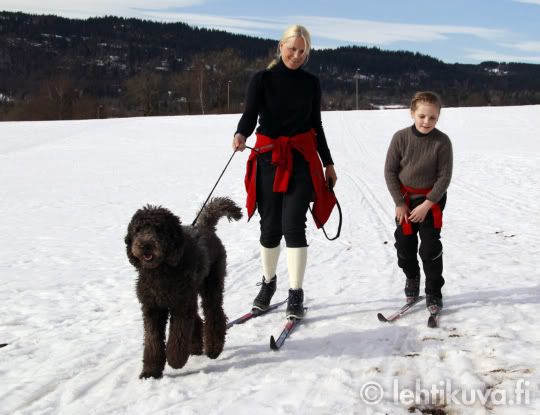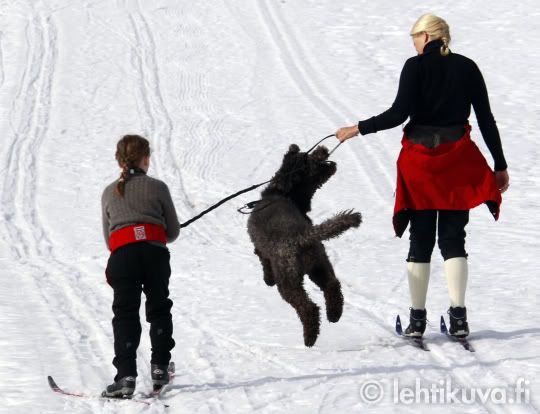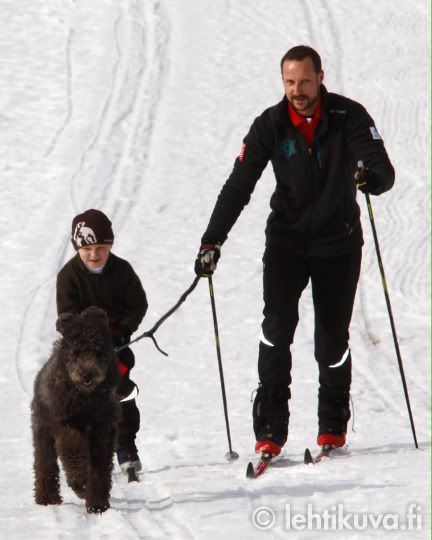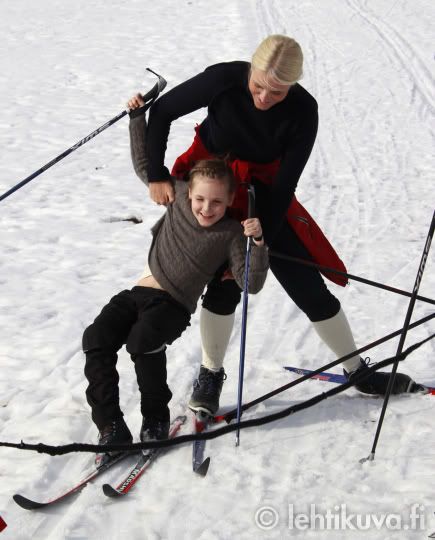 St. Patrick's Day in Monaco
His Serene Highness Prince Albert II celebrated St. Patrick's Day with Ireland's ambassador to France and Monaco, Mr. Paul Kavanagh.
The façade of the Palais Princier de Monaco glowed in green as the sovereign prince and the ambassador posed for photos. During today's festivities Prince Albert and his guests attended an Irish Harp concert, organized by the Princess Grace Irish Library, held at the Chapelle de la Visitation.
The purpose of the concert was to celebrate St. Patrick's Day as well as to honor the sovereign prince's Irish ancestry.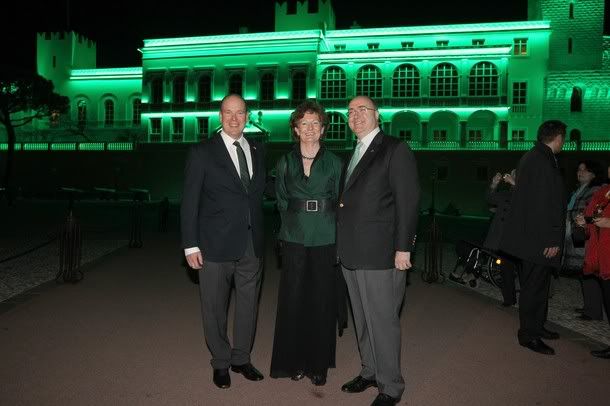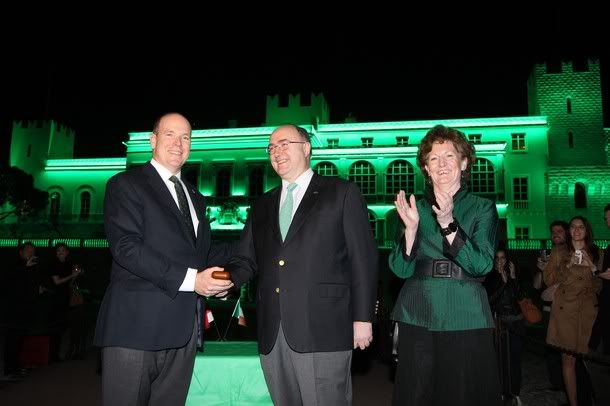 Sources:
1
|
2
|
3
|
4
|
5
|
6
|
7
|
8
|
9
|
10
|
11
|
12