11:05 am - 02/21/2012
Courtney Cox impresses Anderson Cooper by guzzling bowl of ranch dressing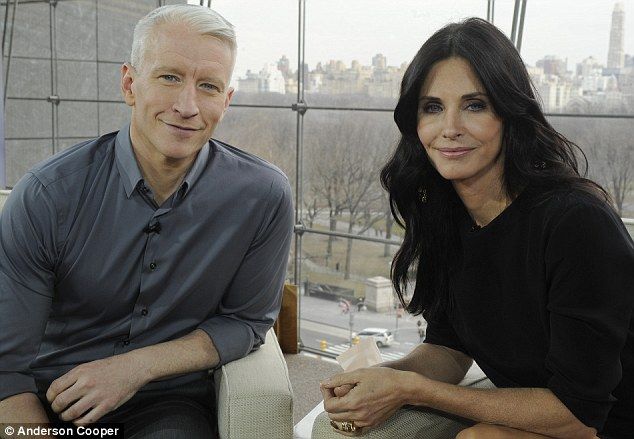 It all started when the flamboyant journalist told her he ordered for a bowl of the dipping sauce, along with some vegetables to dip them in, after hearing she was obsessed with it.
She then picked up a piece of cucumber and sampled it, and enjoyed it so much she ended up gulping from the bowl when the cameras stopped rolling, much to Anderson's shock and amusement.
After trying it she told him, 'Oh my God, that's good ranch dressing,' before explaining she is an connoisseur of the dinner time favourite.
The Masters of the Universe star said: 'Everything's better. But people mistake ranch dressing.
'Like when you go into a restaurant and you say, "Do you have ranch?' and they go, 'Yes we do, it's homemade."
'I'm like, "wrong answer." I want Hidden Valley.'
It is unclear whether she finished the lot, though it would be no surprise given how much she seemed to be enjoying it.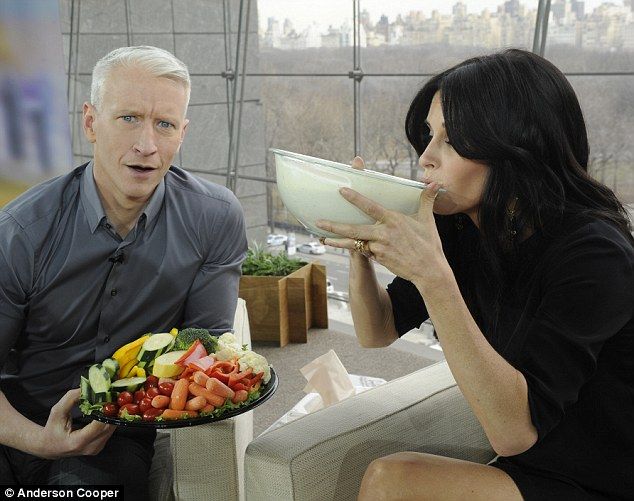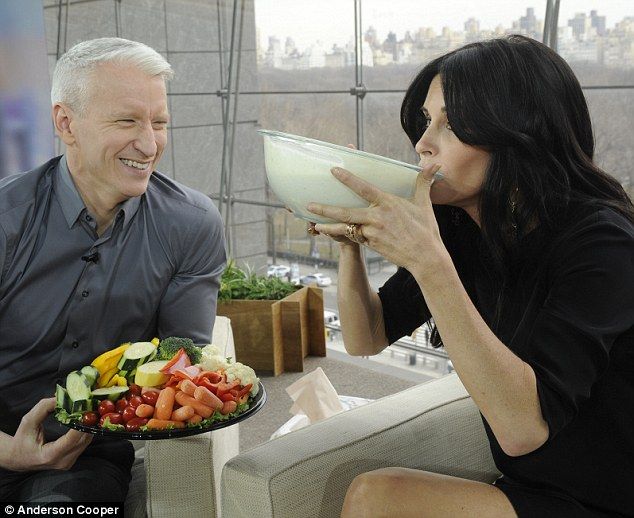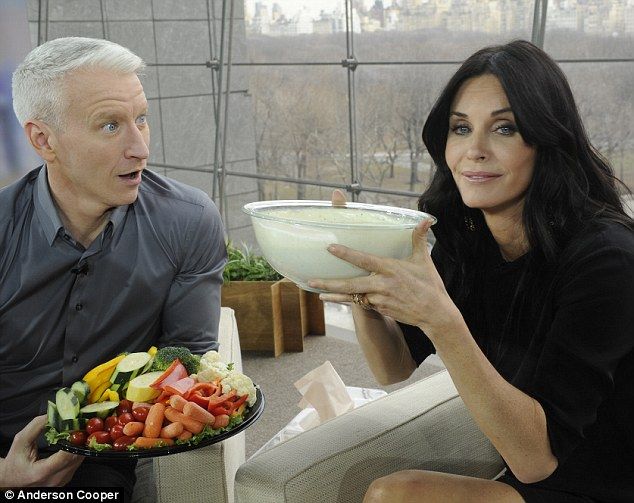 Source