10:28 am - 02/08/2012
Courtney Stodden is a mermaid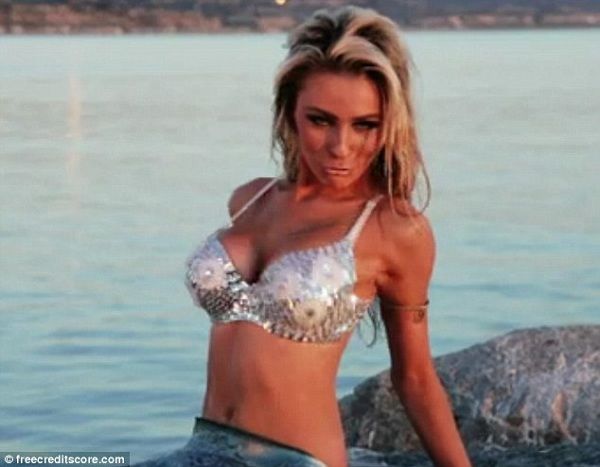 She's been fishing fame for years and now Courtney Stodden is making a splash in a new internet ad.
The 17-year-old teen bride, who is married to 51-year-old Green Mile actor Doug Hutchison, has posed as a mermaid in a revealing sparkling bra and matching skin-tight metallic tail.
The outfit is all in the name of a new advertisement, for the internet company www.creditscore.com.
The one minute commercial begins with two buddies fishing for dinner and after catching one bite-size fish, they finally catch the big one, which is Courtney.
'OMG. I'm so…wet,' the blonde teenager says as she emerges out of the water as a mermaid, pouting, posing and shimmering in her typically sultry way.
The two friends ogle her tanned and toned body before looking at each other in shock.
Of course Courtney tweeted a link to the advertisement on her Twitter page today after she once again last night posted some poetic prose in her favourite alliterated style.
'Flaunting a flirty fantasy this Monday night as I coaxingly kiss the mister that I fancy most. XOs,muah!' she wrote.
The new ad is just one of a long line of fresh attempts the teen has made to launch herself as a household name.
Recently she also visited a recording studio in an effort to lift her recording career off the ground.
The blonde, who describes herself as a 'recording artist' on her Twitter page, was spotted walking into the studio arm-in-arm with her much older husband Hutchinson.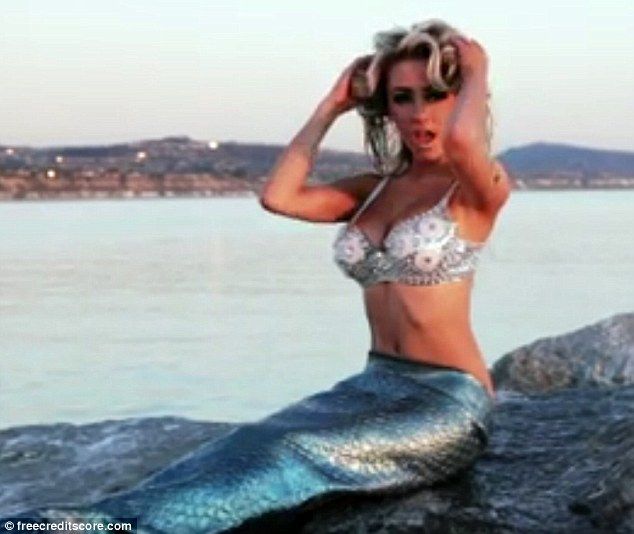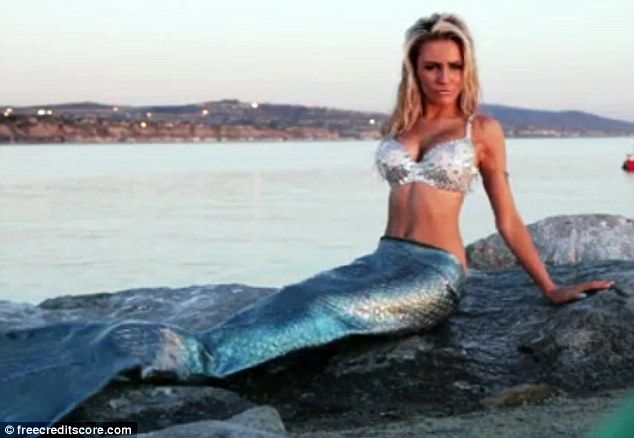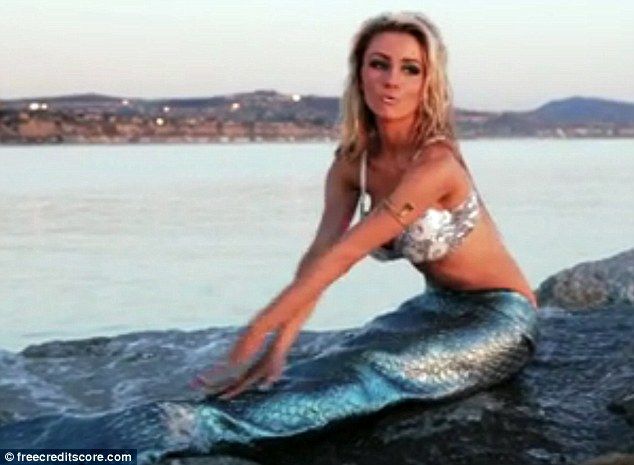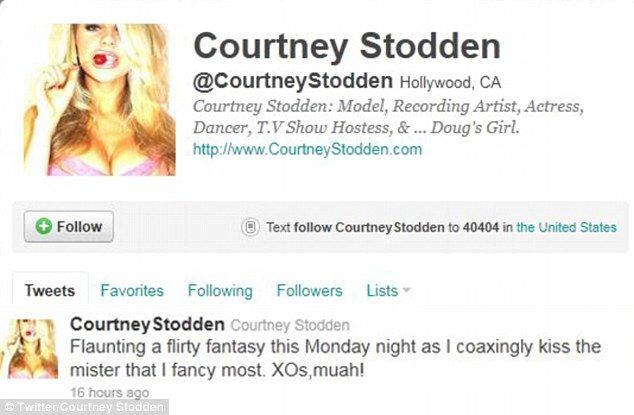 Source
Video