So, I'm a bit confused by all of this, but you try and make some sense out of this. Jacqueline took to twitter to 'expose' Teresa. Apparently there's some pictures to be sold or something? Also talks about the whole fiasco at Posche Fashion Show (did I even spell that right?)
She posted some screenshots of Teresa's texts, then she posts a long message that I'm assuming she wrote where she tries to explain this whole thing.
Image heavy after the cut.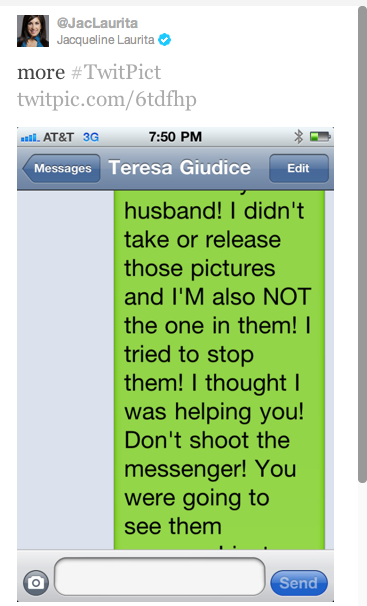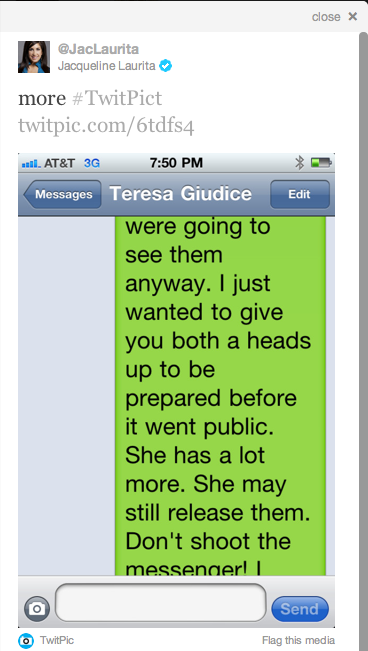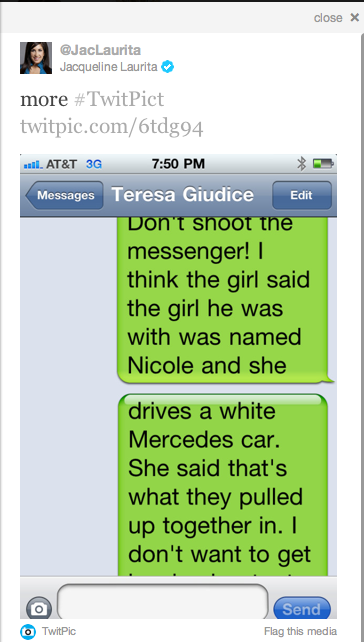 Source:
Jacueline's Twitter