Soulja Boy talks possible Juice Remake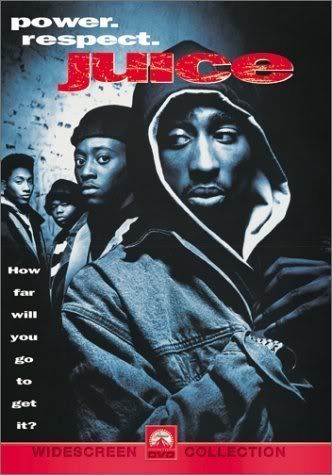 Some movies are so classic, they should NOT be tampered with under any cirmcumstances. Particularly if the movie is the legendary 1992 film Juice, which starred Omar Epps and Tupac Shakur, and especially when the person doing the tampering is Soulja Boy. Nevertheless, during a recent interview with Vibe.com, the "Crank That" rapper revealed he's remaking the film. Soulja Boy said:
"Basically, it's your boy Soulja and I'm Bishop in 2011, running around in the streets, man. You know how the movie goes, but we're flipping it and shooting in Atlanta. I want to show these people my acting side and me being creative—always giving them something new; that's all. I got the same video director that shot 'Crank That,' 'Kiss Me Through The Phone,' 'Turn My Swag On' —my most successful videos."
Yes, you read that correctly. He said
Bishop
, the role taken on by 'Pac in the original film (blank stare)..now look, I have nothing but respect for Soulja Boy's grind, but is this dude serious??? Why do I get the feeling this updated version of
Juice
(which begins filming next week) will be delegated to late nights on
BET
and the DVD discount bin at
Wal Mart
right next to
Game
's ill-fated
Belly
sequel? SMH
Source

This fool look like a Unicef relief poster that got hit with graffitti ......He aint 2pac, what would he know about Bishop? And Juice is one of the most Hip-Hop movies ever made, what would he know about it? Hit the cut to remember this classic film
and keep this dude away from remaking this movie.

...and he better not do the fucking Soundtrack either. That was one of the best ever put together: