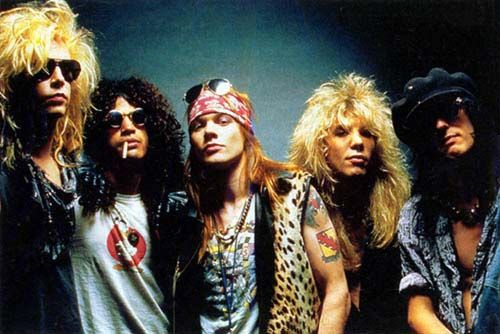 The NFL have reportedly begun talks to reunite the original lineup of Gun N' Roses for next year's halftime Superbowl performance.
According to sports blogger Kentsterling.com, the NFL are hoping to convince band members Slash, Izzy Stradlin, Duff McKagan, and Steven Adler to reunite with lead singer Axl Rose for a one-off performance at the 2012 Superbowl.
The lineup last played together as a band back in 1990, although Slash and McKagan still perform together as part of the band Velvet Revolver.
The reports come only days after Rose claimed that he would never consider reuniting with his former band members
following years of tension between them.
This year's halftime performance at the Superbowl from the Black Eyed Peas has been heavily criticised in the media.
ONTD, who would you want to see perform for halftime?
sourcel