4:35 am - 02/03/2011
Baby, baby, baby, oh....
Justin Bieber booed at Knicks game this Wendnesday night in New York.
Is just me or this kid is the most overexposed celebrity in the universe? He is EVERYWHERE and his movie will probably do big in the box office....
This fetus is making some serious money, get it!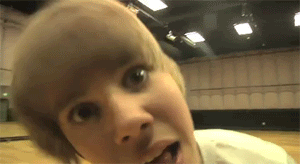 source