11:29 am - 06/23/2010
GOD BLESS AMERICA!
Bill Clinton
was in South Africa and watched team USA defeat Algeria 1-0. Now Team USA advanced to the round of 16 and finished in 1st place in Group C for the 1st time since 1930 with England in 2nd place.


Bill with Team USA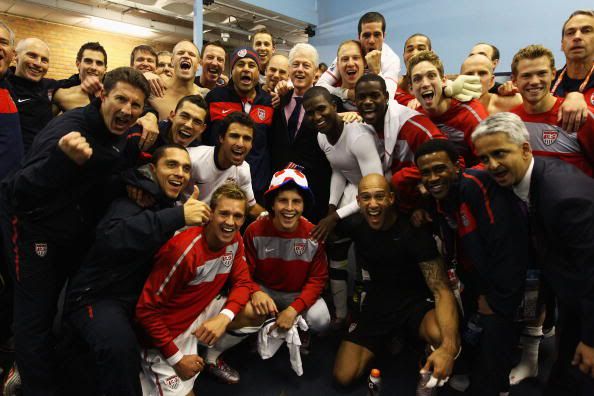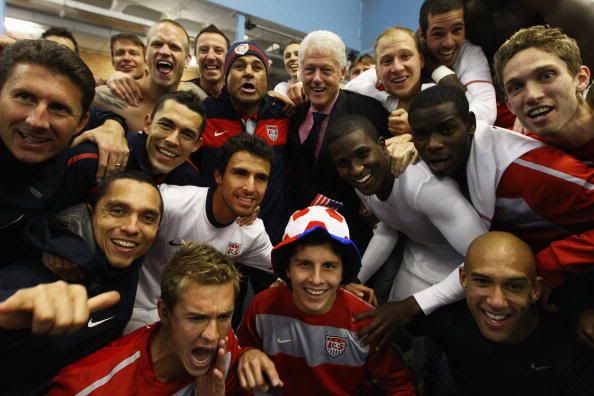 Bill With Coach Bob Bradley
( I finally saw this man emotional. He was crying!)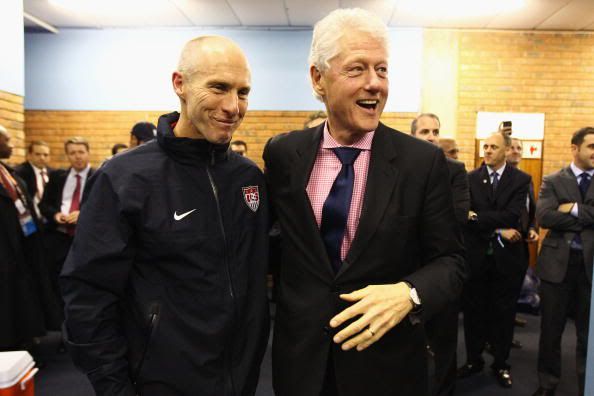 Bill with the sexy men that are Tim Howard and Carlos Bocanegra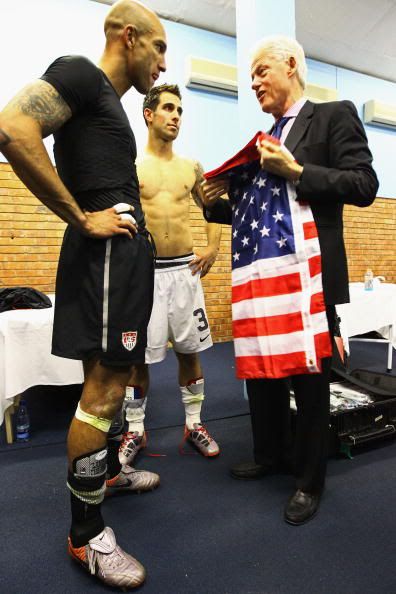 Carlos please stay shirtless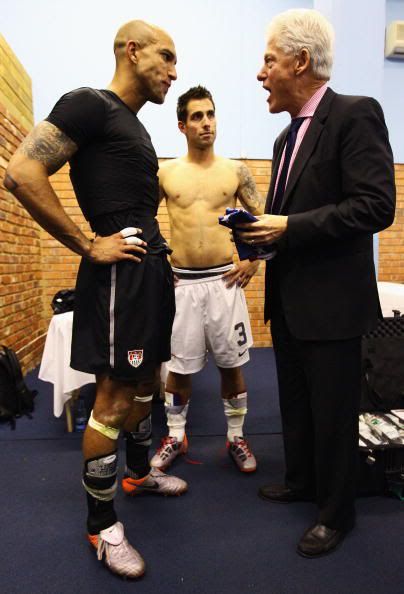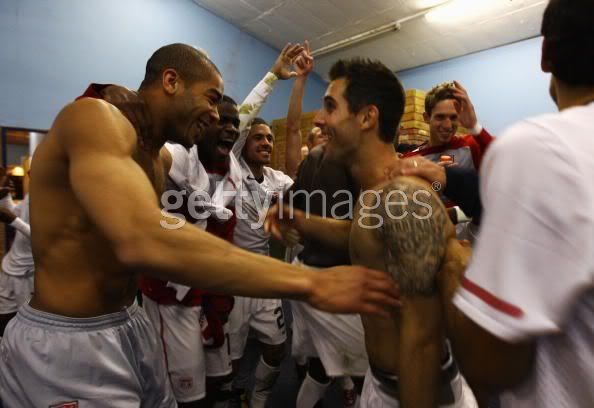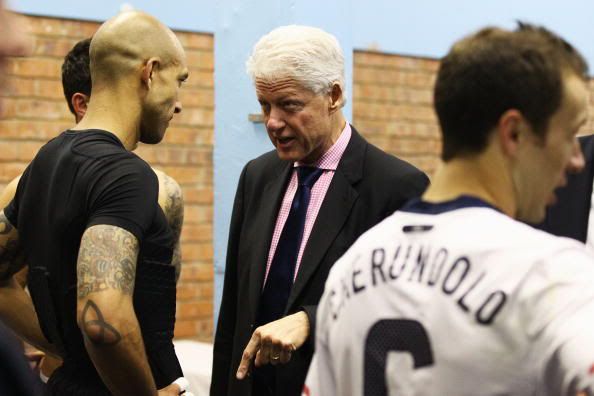 Steve Cherundolo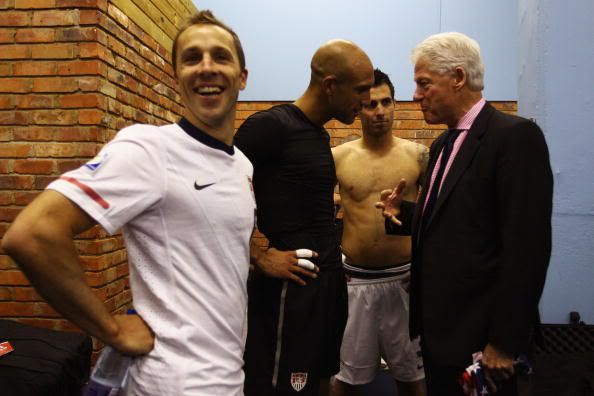 Bill with the Man of the Match/Man of America Right Now Landon Donovan
Source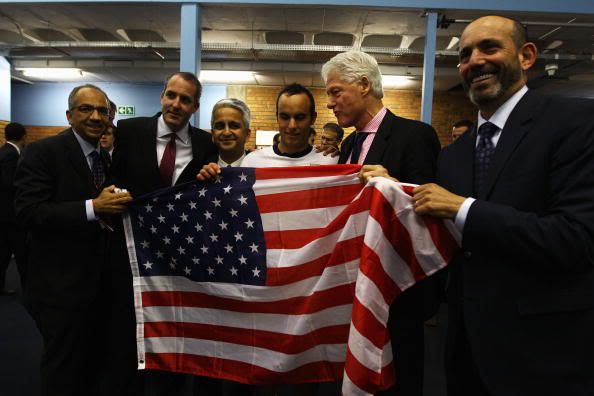 Source
THANK YOU GOD, JESUS, ALLAH, MOHAMMAD, SHEBA,BUDDHA, XENU, OPRAH, TOM CRUISE for answering our prayers and helping the USA WIN!
It's such a badass victory for everyone. GO USA!! Keep It Sexy!


MODS I UNDERSTAND THAT THIS IS A SPORTS THINGY BUT C'MON THE USA HAD AN AMAZING VICTORY PLUS IT'S BILL CLINTON!