Even in death, Marcheline Bertrand treats her grandbabies equally*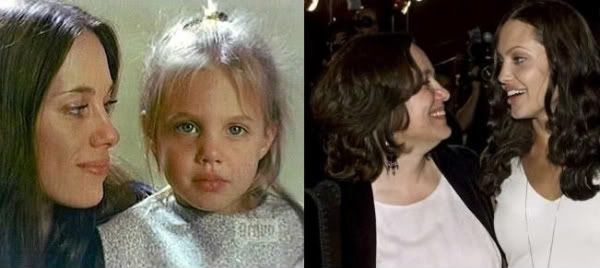 I wonder if Jon Voight has Shakira written into his will
New Court Papers: Angelina Jolie's Mother Left Most Of Her Money To Grandchildren New Court Papers: Angelina Jolie's Mother Left Most Of Her Money To Grandchildren
Angelina Jolie's mother left $100,000 each to Zahara, Shiloh and Maddox, court papers filed in Los Angeles on Monday reveal.
Marcheline Bertrand died in 2007 and Angelina and her brother James Haven were co-executors of the estate. They filed the final paperwork which revealed Marcheline also left $25,000 to her sister and brother and nephews.
In the will, Marcheline wrote:
"I give the residue of my estate in equal shares to my beloved son James Haven, and my beloved daughter, Angelina Jolie."

Her estate was worth approximately $661,000.

Marcheline Bertrand, Angelina Jolie's mother, died on January 27, 2007 after a 7 1/2-year battle with cancer. Angelina Jolie, James Haven and Brad Pitt were all with her at the hospital when she died.


Source

*You'd be surprised by how many grandparents leave adopted grandchildren less property or completely leave them out of their wills.