To find out which Bachelorette contestant won Jillian's heart, read on.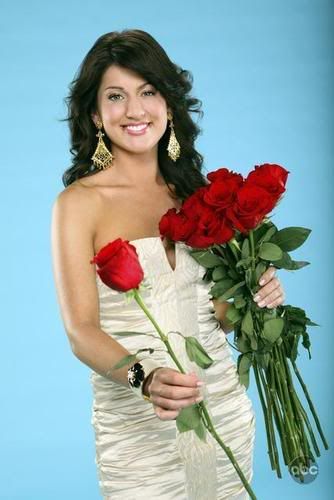 .
.
E.D.
Canadian beauty
Jillian Harris
finally found what she was looking for — a lover and a best friend — when she giddily accepted a proposal from Chicago computer software consultant
Ed Swiderski
on the season finale of
The Bachelorette
Monday night.
After Harris had assured him that he was indeed the one ("There's no doubt in my mind that I'm madly in love with you," she enthused), 30-year-old Swiderski got down on one knee and placed a $60,000 Neil Lane platinum and diamond ring on Harris's finger.
The mild-mannered Swiderski piqued Harris's interest early on in the series. He left in week five after feeling pressure from his job, causing Harris to sob uncontrollably. Then, confessing to Harris, 29, a restaurant designer, that he couldn't stop thinking about her, he returned.
As the season continued, Harris was concerned that neither she nor Swiderski had met each other's families. Hoping to allay her doubts, Swiderski flew his parents to Hawaii, the couple's final romantic destination, for a meet-and-greet.
Still, the deal was not yet done. Harris's parents gave their daughter a big thumbs-up on the two remaining bachelors on Monday night's episode, leaving the final decision up to her.
Dressed in a strapless ivory gown, Harris stood on an outdoor platform waiting for Encinitas, Calif., business developer
Kiptyn Locke
to arrive. After politely breaking the news to him that he wasn't the one, she waited for Swiderski to arrive.
But in true
Bachelorette
fashion, it's not over until all twists are revealed: Philadelphia realtor
Reid Rosenthal
was the next to arrive. Dismissed a week earlier, the third runner-up was back, pouring his heart out to Harris and falling to one knee to propose.
Harris was visibly moved by the gesture, but had to send Rosenthal away — again. "I have fallen in love with somebody," she explained. "I can't let them go now."
That person, of course, was Swiderski. He arrived in a white limo and strode confidently towards Harris, then declared, "I want to be with you forever. I want to have a family with you. I want you to give me a hard time when we're 80 years old. Jillian, will you marry me?"
"Absolutely!" Harris gushed.

MORE PICS:She picked: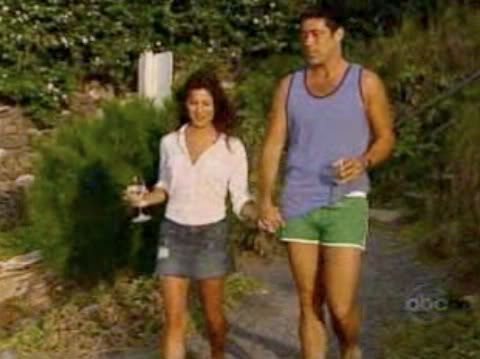 lulz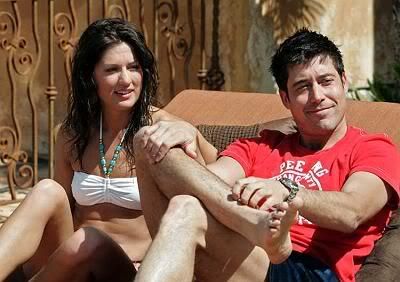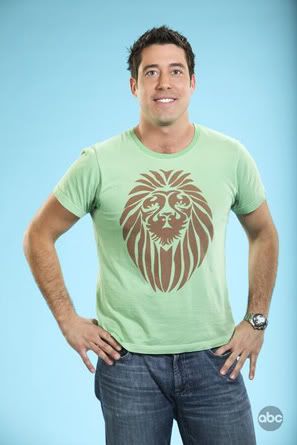 She rejected:



Kiptyn


how do u reject that body?
n my bb reid
Did Jillian make the right decision? What do you think of Reid? And who should be the next Bachelor??

i guess yes..if she is into him after the e.d and those green shorts it must be love. i would be happy if Reid or Kiptyn were the next Bachelo
r...

SOURCE