9:43 pm - 07/15/2009
Rapper Common sued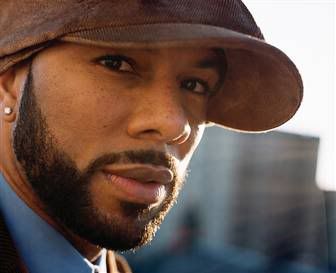 Andrew Marks and London McDaniels claim Common took part of their song "When Will the Day Come" and used it in his own track "Take it EZ." They are noting that they weren't paid properly for the use of the song. However, Common doesn't deny that he sampled their work.
As a matter of fact, Common acknowledges that he used a piece of their work. In the downloadable version that is available online, Com chose to add a tag line to inform fans of this. "Contains samples from 'When Will the Day Come'" can be read on the online listing of the track, according to TMZ.com.
Still, Marks and McDaniels have filed a lawsuit for unspecified damages against the Chicago representative. They claim Com never obtained proper authorization to use their work.
Common has been focusing on film lately. He is rumored to be involved in the upcoming A-Team film and has been said to be The Green Lantern in the Justice League film that may be released sometime in 2011. The Internet Movie Database [click here] also notes that Common is tied to Just Wright, a film with Queen Latifah and Date Night, a movie that features Mark Wahlberg, Mila Kunis, Tina Fey and Taraji P. Henson. Both films should be due out in 2010.
HipHopDX