3:36 pm - 06/04/2009
Stoya Dating Marilyn Manson?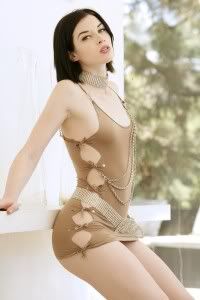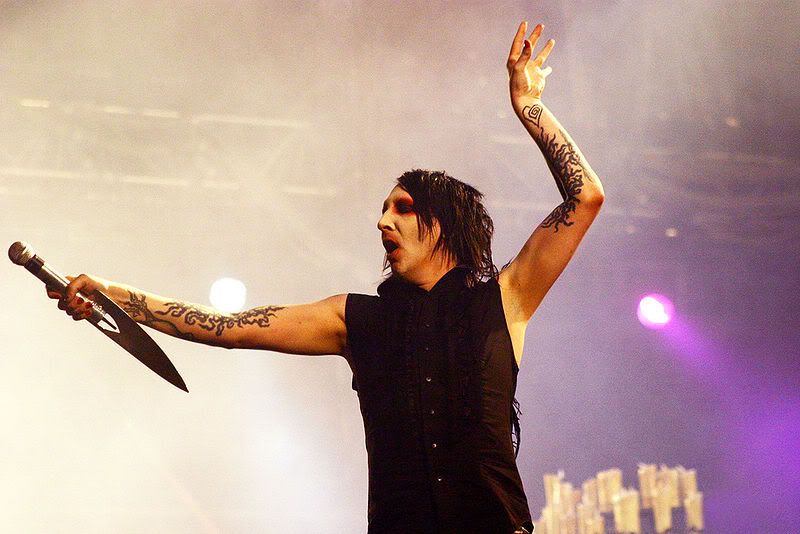 Before I entered into the world of porn journalism, I worked within the music industry as a journalist, tour manager, etc. I still keep in touch with many people in that industry and just as porners are fascinated with rock and roll, the rockers and music biz folks are enamored with the glitz and glamour that is the jiz biz.
I get a message from a friend of mine who works with in the music biz and they tell me that Mr. Manson has been seen with a new girlfriend as of late and she's on tour with him in Europe. Why do they tell me this? Well, they recognized her from a goodie bag I sent a while ago as reigning AVN "Best New Starlet" and Digital Playground star, Stoya. I couldn't find any pics, reps at her company wouldn't comment, and this is just hearsay right now, but my friend is pretty sure this is the deal. His MySpace page has Stoya listed number one, and he's listed as her numero uno on hers. Marilyn Manson is currently on tour in Europe until July 4th, and then returns to the states for the Rockstar Mayhem Fest which begins on July 10th and also features Slayer, Cannibal Corpse and many others.
It's a small world after all…
source
contains some adult material