MSN's Sexiest Women Over 40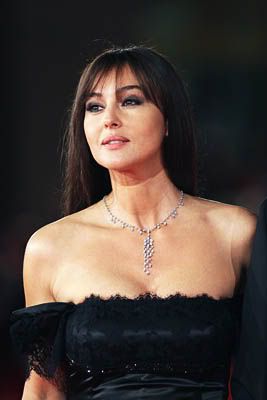 10) Monica Bellucci, 44
Believe it or not, this Italian stunner initially wanted to be a lawyer. Thankfully for us, Bellucci's modeling career took off when she was still in her teens. That catapulted her to a successful acting career, and she burst onto the scene in "Bram Stoker's Dracula" in 1992. She absolutely oozes sex appeal, and also speaks English, Spanish, French and Italian. Now that's pretty damn sexy.
The rest.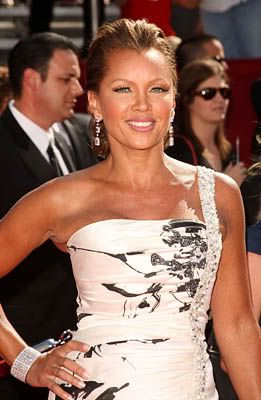 9) Vanessa Williams, 45
It's hard to believe that it's been 26 years since she won the Miss America pageant, only to be later famously stripped of her title. Since then, Williams has shown to be a survivor, becoming a multitalented star. She's grown from a pop music diva in the 90s (who could forget the sappy "Save the Best for Last"?) to blossom more recently as an Emmy-nominated actress in the series "Ugly Betty," in which she plays a prima donna. She's arguably one of the most beautiful women to grace the landscape in the history of showbiz, and has incredible staying power in industries that praise youth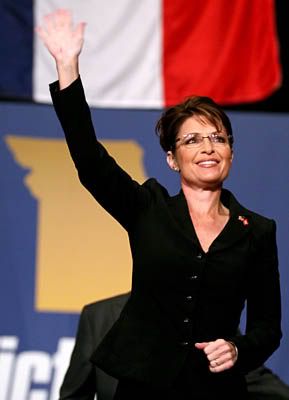 8) Sarah Palin, 44
Love her or hate her, you have to admit that Palin has a way of luring people into her world. She's striking—the whole librarian-in-glasses look is sexy, even if she's not sure what she reads. She has a style all her own and is a self-made woman. There was no family giving her an easy entrance into politics or favors called in on her behalf. Bursting onto the national scene this past year with confidence—moxie, really—made her an instant celebrity and seems to have cemented her onto the political landscape for years to come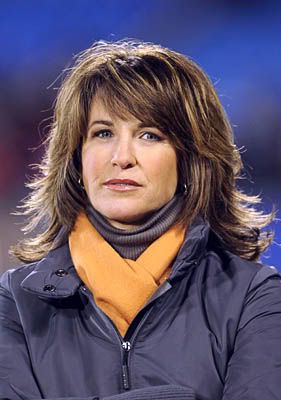 7) Suzy Kolber, 44
A woman with a quick wit who knows more about football than you do? Now that's sexy. Kolber is best known for working the sidelines for ESPN on "Monday Night Football," and has elevated the role of sideline reporter to new heights. A single mother with a girl-next-door look, she can handle herself under any situation—such as when an admittedly intoxicated Joe Namath hit on her during a live sideline interview in 2003, which gained major national attention
6) Sheryl Crow, 46
Crow stormed onto the music scene in 1994 with the catchy "All I Wanna Do," and has never left. Her brand of timeless music is a hybrid of pop, country, folk, and rock with a swagger to it. A nine-time Grammy winner, her singing is all style and attitude. In 2006, Crow was diagnosed with breast cancer, and, after beating it, she turned into an outspoken crusader against the disease, focusing her energies on fundraising. We also like how she also doesn't take any baloney from anyone, as shown by her going toe-to-toe with Republican strategist Karl Rove on the topic of global warming in 2007.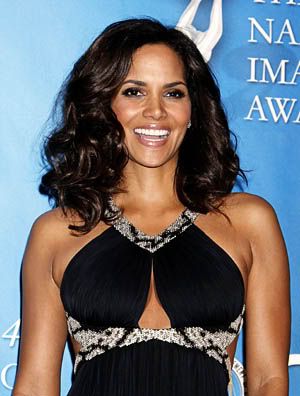 5) Halle Berry, 42
Would any "sexiest woman" list ever be complete without Berry on it? She's been charming us on screen now for 20 years, has an Oscar to show for it, and became a mother for the first time in 2008. She seems to have gotten her love life in order now with her relationship with Gabriel Aubry, but has stated that she has no plans to ever marry again, as her first two marriages ended in divorce. With her natural beauty and charm, Halle will continue to grace any "sexiest" list for years and years to come—and we welcome that.
4) Helen Mirren, 63
As the oldest woman on our list, Helen also has the most class—always carrying herself with dignity and timeless style. The British actress has won an Oscar and numerous Golden Globes and has four films due out this year. She's a classic beauty. She was recently photographed wearing a bikini—and believe me, she pulled it off. Not being shy is extremely sexy, and in addition to the bikini shot, she took bold to a new level by appearing nude in the film "Calendar Girls" when she was over 50. If you've got it, flaunt it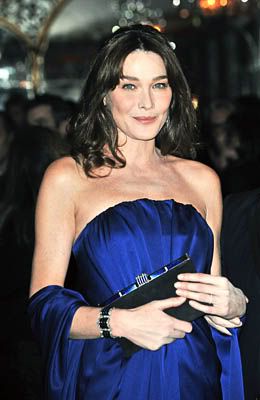 3) Carla Bruni, 42
The stunning, Italian-born Bruni has been a high-paid runway model, singer, and songwriter, and is now the first lady of France. Before settling down with President Nicolas Sarkozy, Bruni had high-profile relationships in the past with rockers such as Mick Jagger and Eric Clapton. She's a lightning rod for the press, but has always carried herself with class, even when a nude picture of her taken in 1993 during her modeling days sold for $91,000 at auction.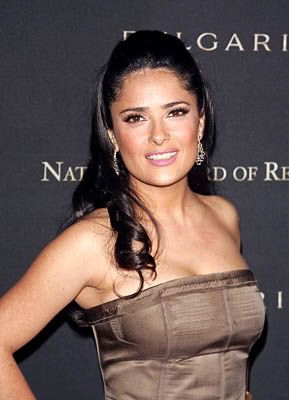 2) Salma Hayek, 42
Hayek just continues to get better, and dove into motherhood a year and a half ago. She is really the epitome of sexiness: with her sly smile, she's driven and tough, yet doesn't take herself too seriously. She's so irresistibly gorgeous that 22-year-old Megan Fox, the current flavor of the month and bombshell star of "Transformers," quipped recently on TV that she's so insecure that she would much rather have Hayek's body, especially the bust.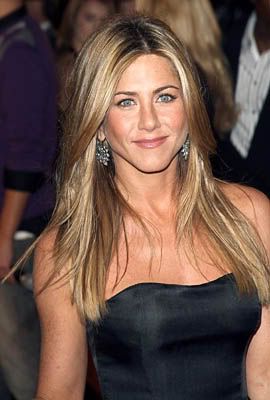 1) Jennifer Aniston, 40
Yes, she's 40. As hard as that is to believe, Aniston seems to be embracing this milestone and might be the best example of how 40 is the new 20. I think we're looking at the real-life Benjamin Button because she seems to be aging in reverse, looking much better than she did five years ago. The gossip mags have been buzzing about her lately and her cougar-ish, high-profile relationship with rock guitarist John Mayer. Some of the buzz is also thanks to her hit movie "Marley & Me," which sat atop the box office for weeks over the holiday season. She'll be pumping out more films this year, including "He's Just Not That Into You" and "Traveling."
Sarah Palin GTFO and Monica Belluci should be NUMBER 1.
Source:
lifestyle.msn.com/your-life/just-dreaming/staticslideshow.aspx