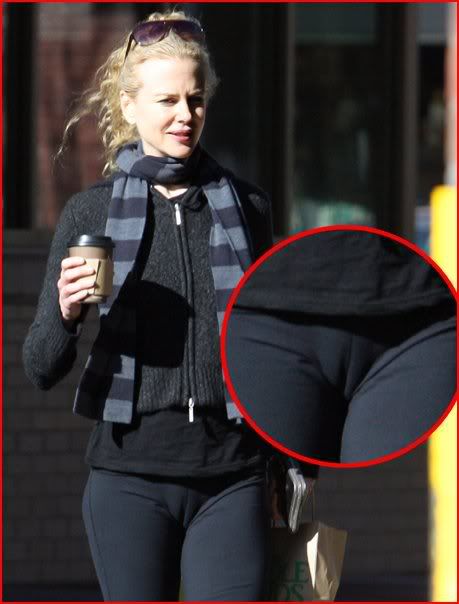 Nicole Kidman
's ill-fitting exercise attire revealed a bit too much as she exited her yoga class in Nashville.
The Australia actress looked fit and healthy and in great spirits as she walked to a local Whole Foods grocery store but her tight pants revealed a body part Nicole should keep private from the public's eyes.
Afterwards, a worried and worn out Nicole took her beautiful daughter Sunday Rose to the doctor's office for a visit. The 41-year-old star paid close attention to her daughter as she held her tight and walked in to the medical center, acting like an overly cautious and distraught new mother.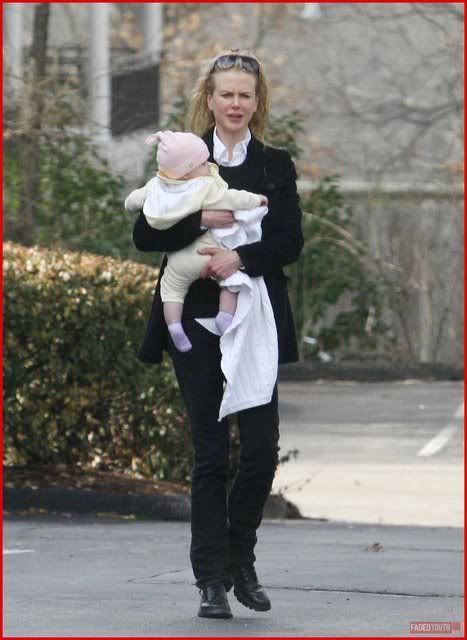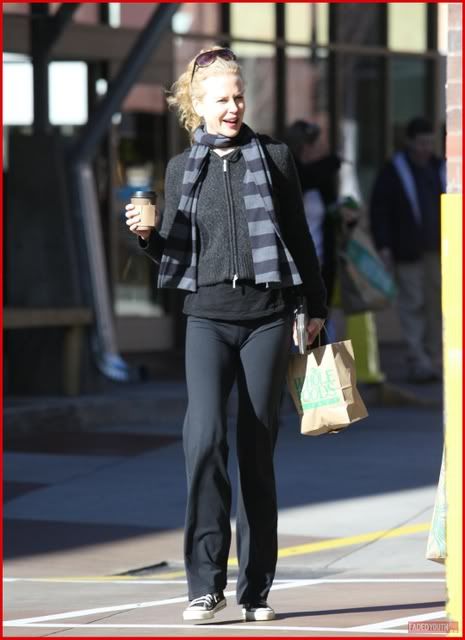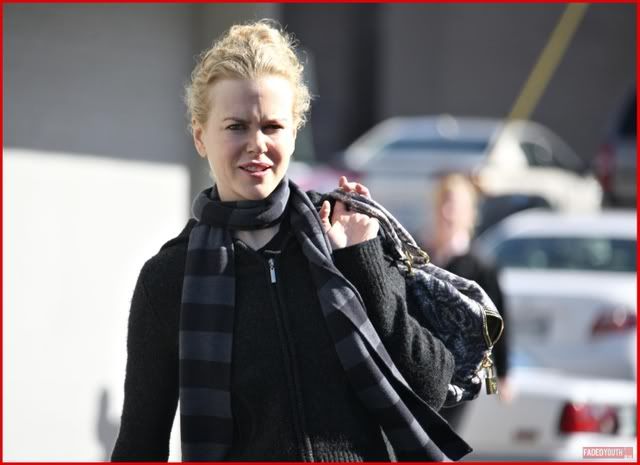 SOURCE
+ More