So Fall Out Boy has a new video for their new single "I Don't Care" now available on iTunes blah blah blah
Here's the mediocre YouTube rip:
You might think the final "cameo" at the end would be enough to cause a stir, but the real ruckus is over the edit of the video that got shipped to iTunes.
Pete posted a blog about it shortly after the video was released:


this will probably end up deleted either by me or someone else but the version of the video that we worked on night after night is not the version that aired. yet somehow a cut full of glorious camera phone shots did. just to let you know. it doesn't make any sense to us. that bag of money is being donated straight to a cause far more worthy.

imagine seeing this edit only after you buy the video off of i-tunes and realizing that noone even had the balls to call you and tell you they were changing the video and cutting parts.

id recommend viewing the video on a site that it doesn't cost you any money as this is NOT the edit the band approved.

sorry to let you down.
The linked image leads to an anti-Proposition 8 site!
But that blog post was quickly nixed and replaced by this image:
Oh snap somebody is in trouble....
(
Source
)
For those who may still be confused by Pete's...Peteness, the TL;DR version is:
They filmed the video and Pete and the director, Alan Ferguson, spent forever editing the thing. Pete gushed about it in his blog. But then the version that was released to iTunes was a different edit, full of "glorious camera phone shots" aka product placement. Pete was apparently not amused. He hinted that the money from Nokia would be donated to the linked anti-Prop 8 campaign.
And also, here's Pete on the set of an upcoming episode of
Californication
, just for kicks:
Pete Wentz Rocks the set of Californication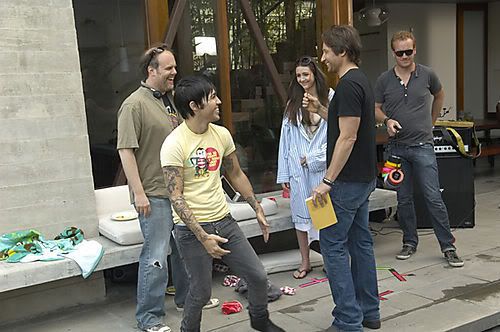 Fall Out (pretty) Boy bassist Pete Wentz will be making a cameo in the season premiere of Californication. Here is an exclusive behind the scenes photo of Wentz horsing around with Californication creator Tom Kapinos and David Duchovny.
Californication returns September 28th at 10 PM ET/PT immediately following the season premiere of Dexter only on Showtime.
(
Source
)
Oh! I almost forgot!
Here are some LOL-worthy shots from the video shoot of one of the cut scenes: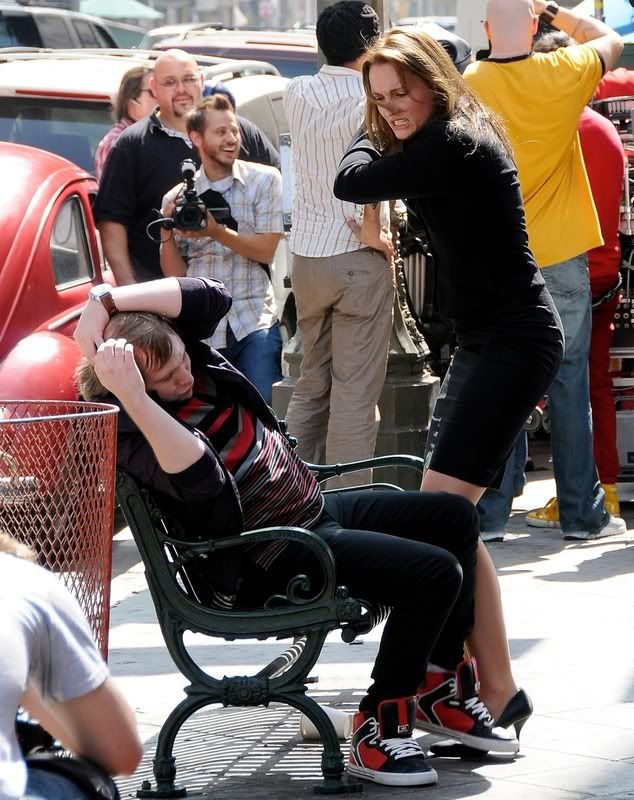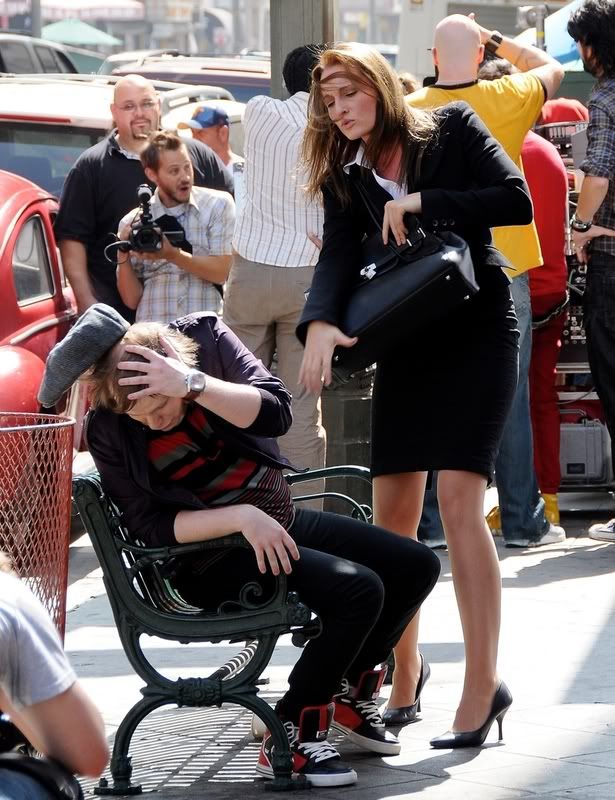 (
Source
)
There are many more behind the scenes photos at
Buzznet
!