Hugh Laurie may be setting pulses racing as TV's hottest medic. But away from the cameras, the star is looking a shade of his TV persona and looks to be especially lacking up top.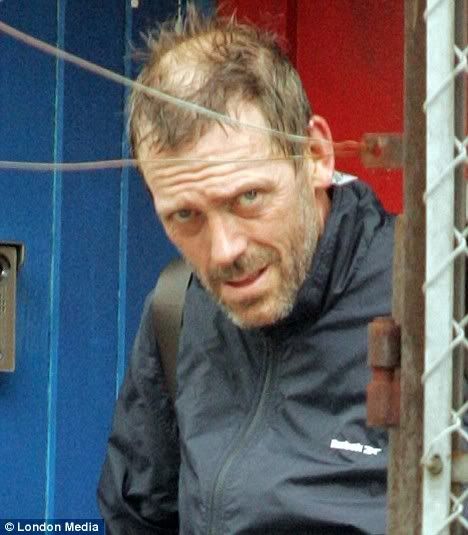 The House star appears on the popular US series with impressive thick tresses, but when he was spotted leaving a training session in London, he revealed what looked to be an expanding bald patch.
The actor booked into the 'Rough and Tumble club for personal boxercise classes to keep him trim for the role in the US drama. Laurie emerged looking sweaty and scruffy before getting on his motorbike.
After a spell of homesickness, Laurie appears to be settling into LA life as he has set up home there with a lavish new pad.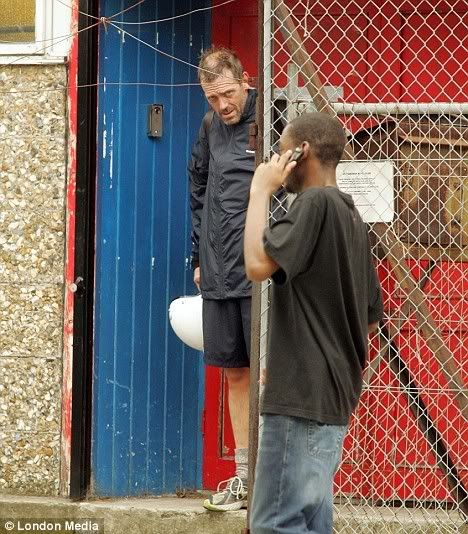 Laurie has spent £2million on a mansion in the Hollywood Hills, which is described as a 'magical garden paradise'. The 3,242-sq ft gated English country house includes a gym, a pool and a guest house. Sources claimed the 49-year-old, who plays grumpy TV character House, had been in virtual isolation from his wife Jo and their three children throughout the entire summer while he films the hit show. However, he planned a return to the UK - and his family - at the beginning of August. The source said: 'Hugh was looking forward to going back to England for four weeks starting the first week of August.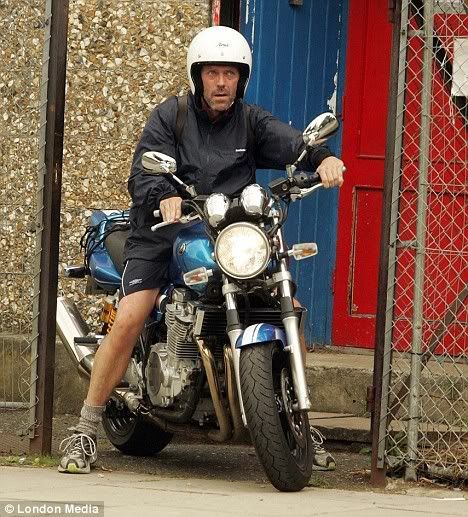 source it.
I don't care if he's bald or not, I would still let him stick it in me. Several times.