THIS IS KAT'S TATTOO OF PIXIE FOR REFERNENCE


THE CAPTION ON PIXIE'S MYSPACE SAYS I THINK SHE LIKES ME
ROFL sad
What? You are tired of this!? IDGI i find it entertaining that she is such a
~*~horsebeast~*



Copied from her blog.......
Seems like this situation has been coming for quite
some time...
When I first put together my crew for LA Ink, Pixie
was actually the first and only person that I knew in
my heart I wanted on the team.
I've known Pixie for years now, we really do go way
back, more so than anyone else on the team, and I like
to consider her to be one of my closest friends in all
reality. She's seen me go through all my partyin'
days, boyfriends, a bad divorce, the Miami days, along
with all the good stuff too..
But working together can definitely put you on a
different level with your homies, and I for one, never
thought that what happened recently, would have ever
gone down the way it did.
I gotta be honest... I'm a good friend, a good
coworker, and sister, but man.. I know my weaknesses,
and being a boss ain't as easy as it looks... In one
second that an argument between Kim and Pixie took
place.. i realized I had no control over the situation
at hand... none. I dont think I've ever felt like a
helpless little kid as much as I did that day.
But if I knew that hiring Pixie from Day One, would
evolve into a gnarly fight, I probably wouldn't have
hired her, since situations like these can cause you
to fall out of freindships with people.
But that shit DID happen. It was real. And it
totally sucked. Watching Pixie walk out the door the
way she did, really changed a lot of things, and still
hurts to think about it till this day.
I just wanna warn everyone ahead of time, if you guys
watch the show, and are planning on checking it out
this week. Because the episode coming up, might bum
some of you out.
Since Pixie has left, I haven't seen her in person. I
mean, we've been shooting text messages back and forth
here and there.. like, random, "hellos" and "thinkin'
about you's". I'm sure she's been as busy as me, so
it's not like we're avoiding each other, but I know
eventually we're either gonna run into each other or
something, and I'm not sure how it will be..
There's definitely a lack of closure I think...
But the thing is with Pixie, is that no matter what
bullshit she or I are goin' through, we have always
managed to drop our problems at the door when we hang,
and I know in my heart that no matter what happens, we
will ALWAYS be friends. At least I know on my behalf,
I'll always be here for her..
Without sounding like a goddamn hippy, I hope, one
day, we can all make peace between the feud that went
down at the shop. Even though Pix doesn't work with
me anymore, I want her to be able to come by and visit
whenever, without there being any tension between
anybody.
Ok, enough of my vague ranting... Watch the show with
an open mind because I'm sure everyone can kinda see
where everyone is coming from, and I would hate for
people to start "choosing sides", because there are no
sides.. we were supposed to be a team...
I definitely fuckin' miss Pixie.
Thanks for listening...
Kat Von D
This New episode airs THURSDAY at 10pm, on TLC.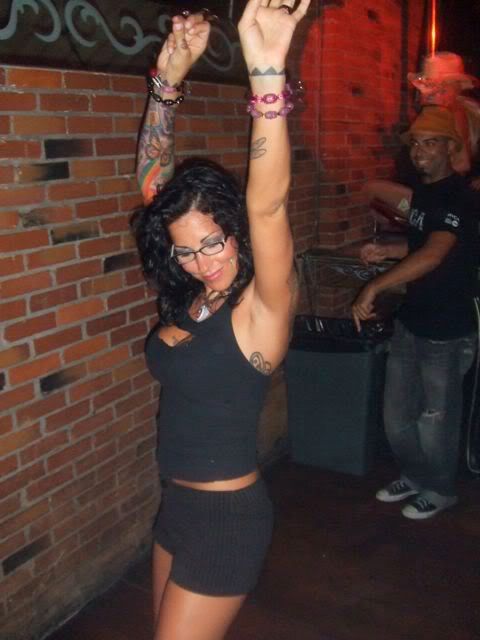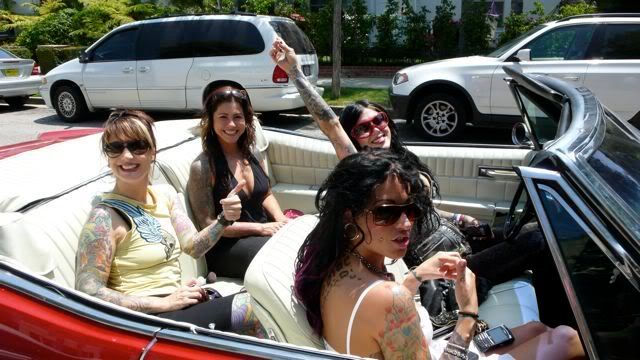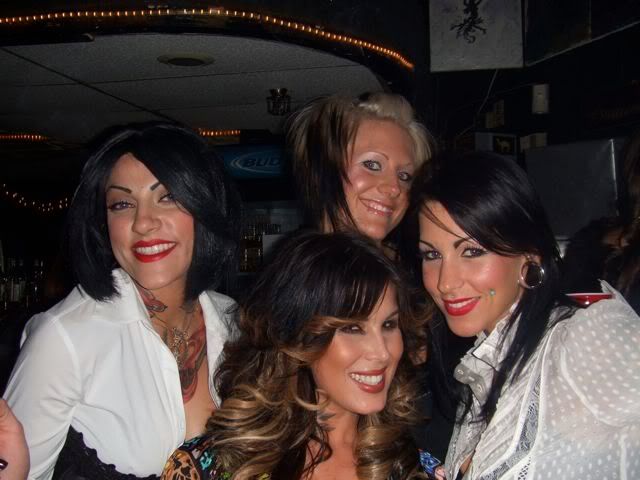 Here is a link to the previous post:
Follow up to this post:
http://community.livejournal.com/ohnotheydidnt/21423195.html
Source:
http://bulletins.myspace.com/index.cfmfuseaction=bulletin.read&messageID=5520753067&MyToken=b164a1e2-1b71-4e0c-9f70-7ef53afa3fb6
http://bulletins.myspace.com/index.cfm?fuseaction=bulletin.read&messageID=5520404461&MyToken=646090e3-6a44-4574-bfd8-464a4fbbbb2c
wtf at those pics at the end, it is like she died or something... i guess Kat is just mourning the "relationship" loss of her friend
and I am sorry mods for the original source