All That was a classic Nickelodeon show but it seems like most of the cast members from the classic format have disappeared in obscurity. So where are they now?



ANGELIQUE BATES:
"Angelique was an original cast member of All That. She lasted until Season 3 where during the move to Hollywood her contract ended and she left the show."
She is now a "singer" - Angelique Bates aka Alizay




AMANDA BYNES:
"In Season 3, Amanda replaced Angelique who had left the show. Amanda went on to last until the end of the "Golden Age" of All That. During Season 6 she gained her spin-off show, The Amanda Show, so she was on All That less than usual. She was a special guest in one episode the re-launched All That and was a judge of the R U All That? Contest." She is now very successful, starring in movies such as She's The Man, Hairspray, and Sydney White. She has a clothing line named dear.


LORI BETH DENBERG:
"Lori Beth was one of the original cast members and the oldest being 19 when the show started. She was the first member to do the Vital Information sketch. She left after Season 4 because she felt she was too old for the show." She was in The Steve Harvey Show and had a very minor part in Dodgeball and a part in a straight to DVD movie named "18 Fingers of Death!" in 2006.




KATRINA JOHNSON:
"Katrina is one of the original cast members. Her contract ended and she left right in the middle of Season 3." She did a movie with Angelique and Alisa called "Sister."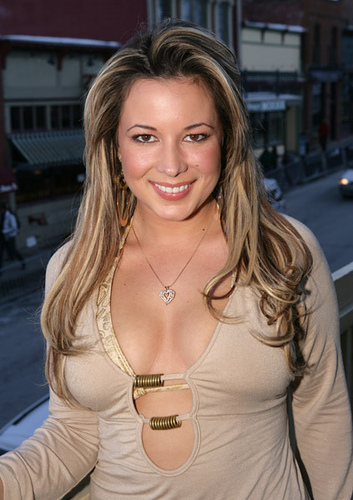 KEL MITCHELL:
"Kel was one of the original cast members. One of his sketches was made into a movie (Good Burger). When Kenan left after Season 5 so did Kel. Kel is also known for his different catch phrases, characters, and many many voices." Kel is now married and still does movies. He was in "Like Mike 2: Streetball", "Honeydrippers", "X's & O's", and has two projects coming out in 2008: "Nite Tales: The Movie" and "Caught on Tape."




ALISA REYES:
"Alisa was one of the original cast members was on the show for the first three seasons. She left show after Season 3 because she was tired of sketch comedy." She was the voice of LaCienega Boulevardez on The Proud Family and still does movies - she has a movie named "Cannabis" coming out in 2008.


JOSH SERVER:
"Josh is a part of the original cast and the only cast member to last for 6 seasons. The reason he lasted so long was because he had great chemistry with the other cast members on the show." He did one episode of Drake and Josh and Ned's Declassified but that's about it.




DANNY TAMBERELLI:
"Danny joined the show along with Christy and Leon in Season 4. He was already well-known for his 1st Nickelodeon show, The Adventures of Pete and Pete. He lasted until the "Golden Age" ended." The only movie he's done recently is Igby Goes Down in 2002. He came back for the All That 10th anniversary. He has a band: http://www.myspace.com/jounce




KENAN THOMPSON:
"Kenan was one of the original cast members. He and Kel became partners after getting their own show. Kenan left to explore other venues after Season 5 right before the last season of the "Golden Era" of All That." He was in Snakes on a Plane and Fat Albert. He is currently a regular performer on Saturday Night Live.

What were your favorite skits??? I personally loved the Librarian, Ask Ashley, and Repair Man Man Man Man Man.

sources:
answers.com
myspace.com
wikipedia.com
http://members.tripod.com/~hobos2
http://www.catwalkqueen.tv
imdb.com
yahoo.com
nndb.com
filmmagic.com
http://www.stylinzine.com/
alisa-reyes.com
vividblurry.com

*Edited, thnx bbs